Autumn is more than just a change in color, it's a whole feeling — one that we patiently wait for. 
After a heated summer, crisp air rolls through the corridors of the Inn on Montford, hints of red illuminate the backyard leaves, and all of a sudden, the season is here again. 
There's a familiar clang of pumpkin spice jars hitting the shelves, a sweet aroma of fresh apples fill the kitchen, and Shawnie's whisk is busy whipping up mouth-watering, fall-inspired treats. Because if there's one thing we firmly stand by here, it's that comfort and flavor go hand-in-hand — especially in the fall.  
So whether you're staying with us or you want to bring some of our favorite bed and breakfast recipes into your own home, we invite you to savor fall with us — one bite-sized moment at a time.
Chunky Pear Applesauce
A little tart. A little sweet. Perfectly delicious.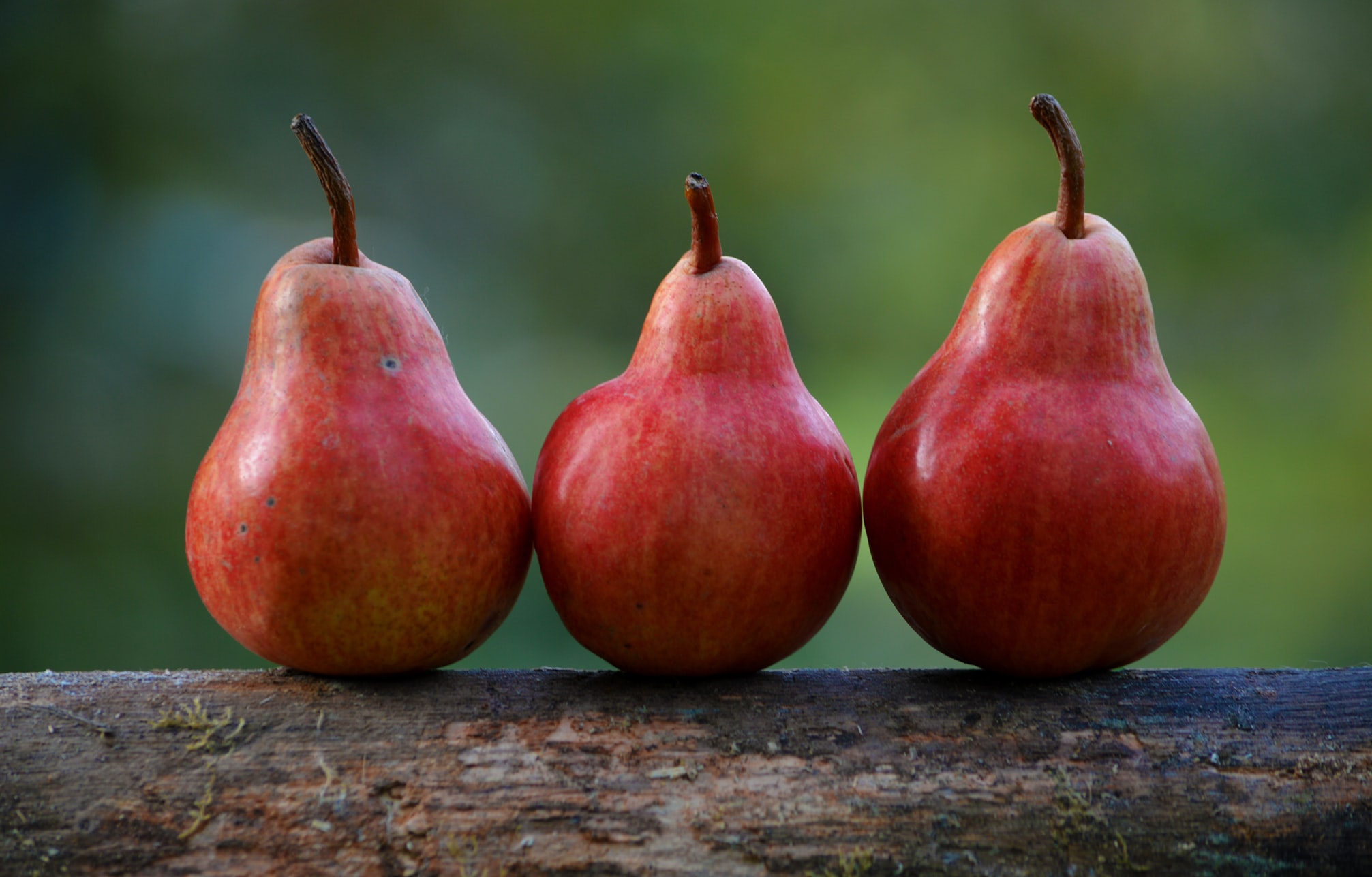 Ingredients
3 Granny Smith apples, peeled, cored, and coarsely chopped

3 ripe pears, peeled, cored, and coarsely chopped

1 tablespoon lemon juice

1 teaspoon vanilla extract

¼ cup frozen apple juice concentrate, thawed (this is your primary sweetener)

Real maple syrup (optional)

¼ teaspoon ground cinnamon

⅛ teaspoon grated nutmeg
Instructions
Place all ingredients in a heavy saucepan

Bring to a boil over medium heat, then reduce to a simmer

If apples are too tart, add a little maple syrup
Recipe yields 2 cups. At the Inn, we use 8 apples and 8 pears and a full can of frozen apple juice concentrate. This yields enough for 16 portions. 
A note from Shawnie: This is a family favorite. I used to make this for our kids when they were growing up. 
Breakfast Strudel
Pastry fans, your breakfast just went to a whole new level of yummy.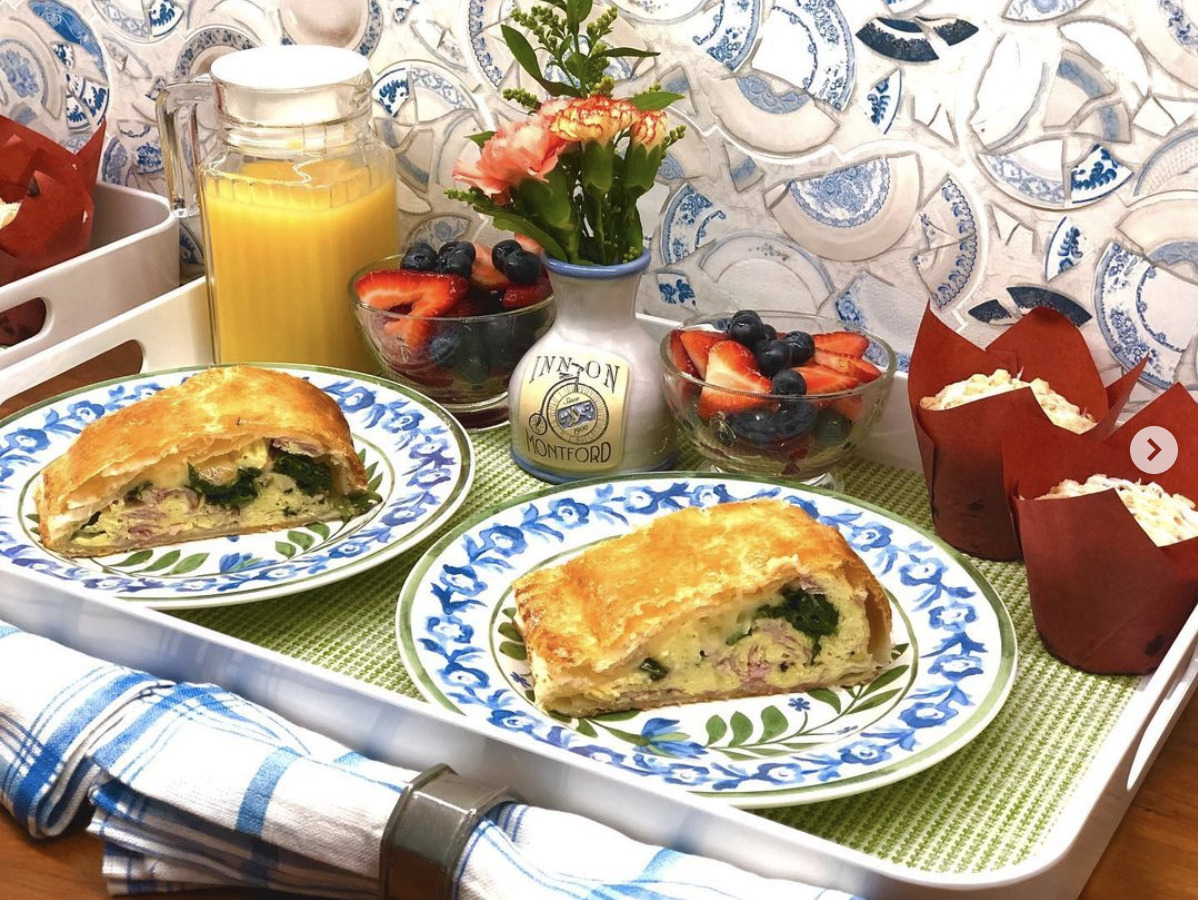 Ingredients
One Strudel feeds 4 people
1 package of puff pastry dough

1 egg per person, or (6 eggs for one strudel)

Salt and pepper to taste

2 oz./per person of vegetable (spinach, asparagus, or sweet potato)

2 oz./per person of Canadian bacon thinly sliced

2 oz./per person of grated smoked gouda cheese

Chives for garnish
Instructions
Saute spinach, blanch asparagus, or soft boil the sweet potato cubes (set aside and let cool)

Scramble eggs 1/person – soft scramble as it will bake in the pastry dough

Grate cheese and set aside

Set aside Canadian bacon

Unroll pastry dough lengthwise on parchment paper to easily move to cookie sheet

Spread 4 eggs worth in the middle

Cover with vegetable

Place Canadian bacon over that and then add grated cheese

Fold over and pinch edges with fork all the way around

Brush with egg mixture for nice browning

Bake at 400 F for 25-35 minutes or until golden brown

Let rest for 15 minutes and then slice for servings and garnish with chives
A note from Shawnie: This is an incredibly versatile dish. Use what's in season and
what you have readily available.
Breakfast Burrito
A comforting dish made for those brisk, fall mornings nestled on the porch.
Ingredients
Recipe feeds 6
1 cup cooked ham, bacon, or sausage

⅓ cup onions finely diced

⅓ cup red pepper finely chopped

⅓ cup green pepper finely chopped

¼ cup of corn

¼ cup of black beans

1 tablespoon cooking oil

6 flour tortillas

1&¼ cup of Mexican blend cheeses

6 large eggs

2 cups half & half

½ tablespoon all-purpose flour

2 drops of hot pepper sauce
Instructions
Saute ham, onions, corn, red, and green peppers in oil until vegetables are tender

Place ⅓ cup of the mixture down the middle of each tortilla and top with grated cheese

Roll up and place seam down in a greased 11x7x2" baking dish or use individual oven proof baking dishes

In a bowl, beat the eggs. Add cream, flour, and hot pepper sauce and mix well

Pour over tortillas – cover and chill overnight if you like

Cover tops with your choice of cheeses

Bake uncovered at 350 F for 35 minutes or until puffy and golden

Garnish as desired
A note from Shawnie: This hearty dish is great for accommodating dietary restrictions. These look great when they are straight out of the oven and garnished with sour cream, avocado blended with cumin, and salsa to taste.
Pumpkin Spice Truffle Cookies
Pumpkin spice and everything nice. These cookies are a fall time classic.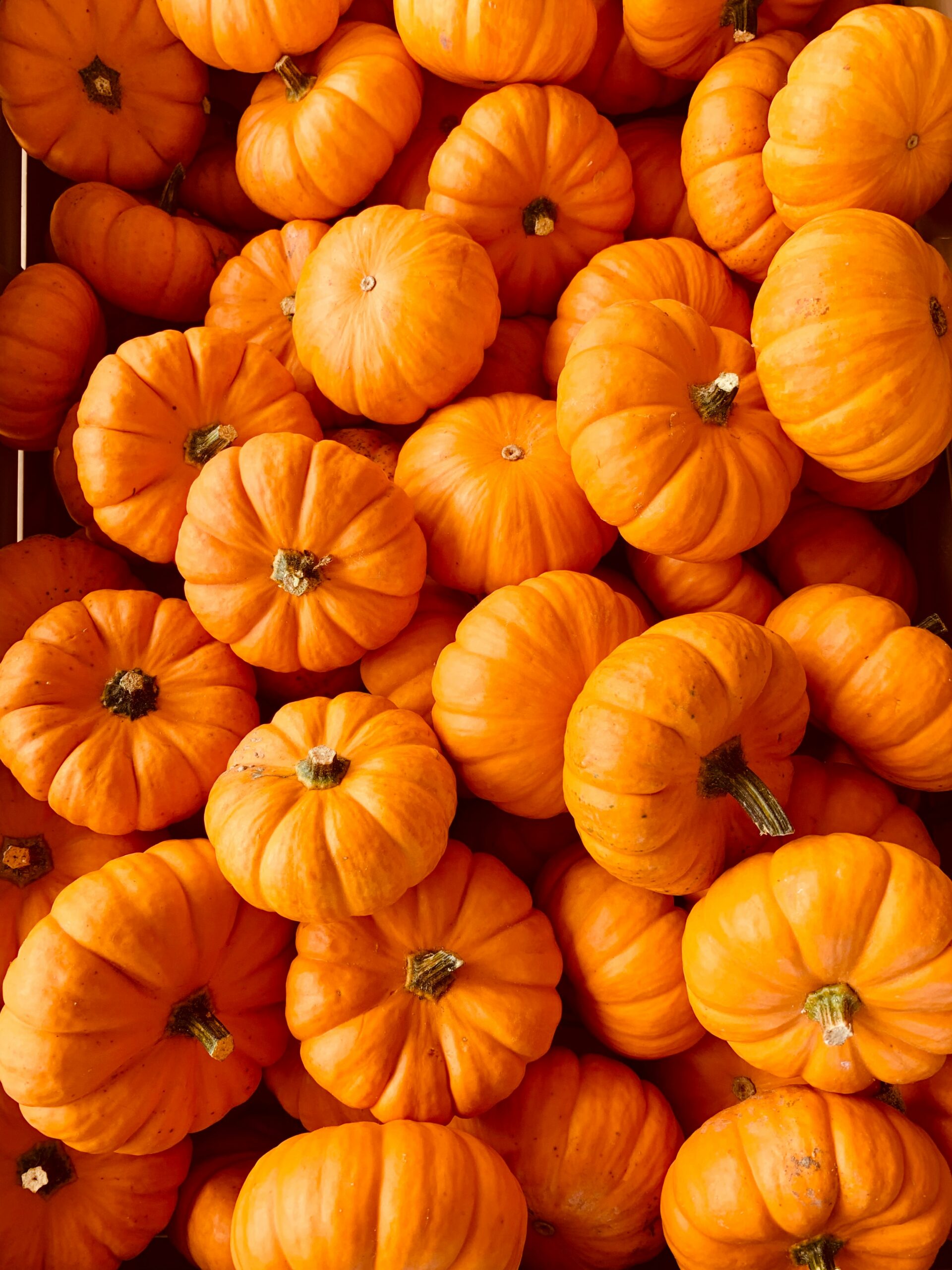 Ingredients
2 cups all-purpose flour

1 teaspoon baking soda

1 teaspoon salt

1 teaspoon cinnamon

¼ teaspoon nutmeg

½ cup (1 stick) butter, softened

1 ½ cup packed dark brown sugar

¾ cup pure pumpkin (Libby's)

1 teaspoon vanilla extract

1 large egg

1 bag Nestle's pumpkin spice flavored truffles

1 bag Nestle's mini chocolate chips
Instructions
Preheat oven to 375 degrees.

Combine flour, baking soda, cinnamon, nutmeg, and salt in a bowl. 

Beat butter, brown sugar, and vanilla extract in a large mixer bowl until creamy. 

Add pumpkin and then eggs.

Gradually beat in flour mixture.

Add the full bag of Nestle's pumpkin spice truffles and mini chocolate chips (I buy the truffles on Amazon, grocery stores don't always carry them.)

Drop by rounded scoop (see tips below) onto parchment paper lined baking sheets.

Bake for 10-13 minutes.
High-Altitude Instructions (3,500-6,000 ft.)
Increase flour to 2 ¼ cups.

Add 2 teaspoons of water with flour and reduce sugar to 1 ⅓ cups.

Bake cookies for 8-10 minutes.
A note from Shawnie: Butter should be softened only, put in a mixer and blended for a couple of minutes until creamy. Eggs should be room temperature. I warm up the eggs in a bowl of warm water to speed up this process. They mix better with all the ingredients. Whenever possible, refrigerate your dough for a couple of hours (longer if possible) before scooping. The cookies will hold their shape better. Use a scoop #30 Scoop Black Handle 1.25 oz– your cookies will all be uniformly done.
Swedish Cream
An after dinner sensation to treat that pesky sweet tooth. This Swedish Cream pairs perfectly with a nice crackling fall fire.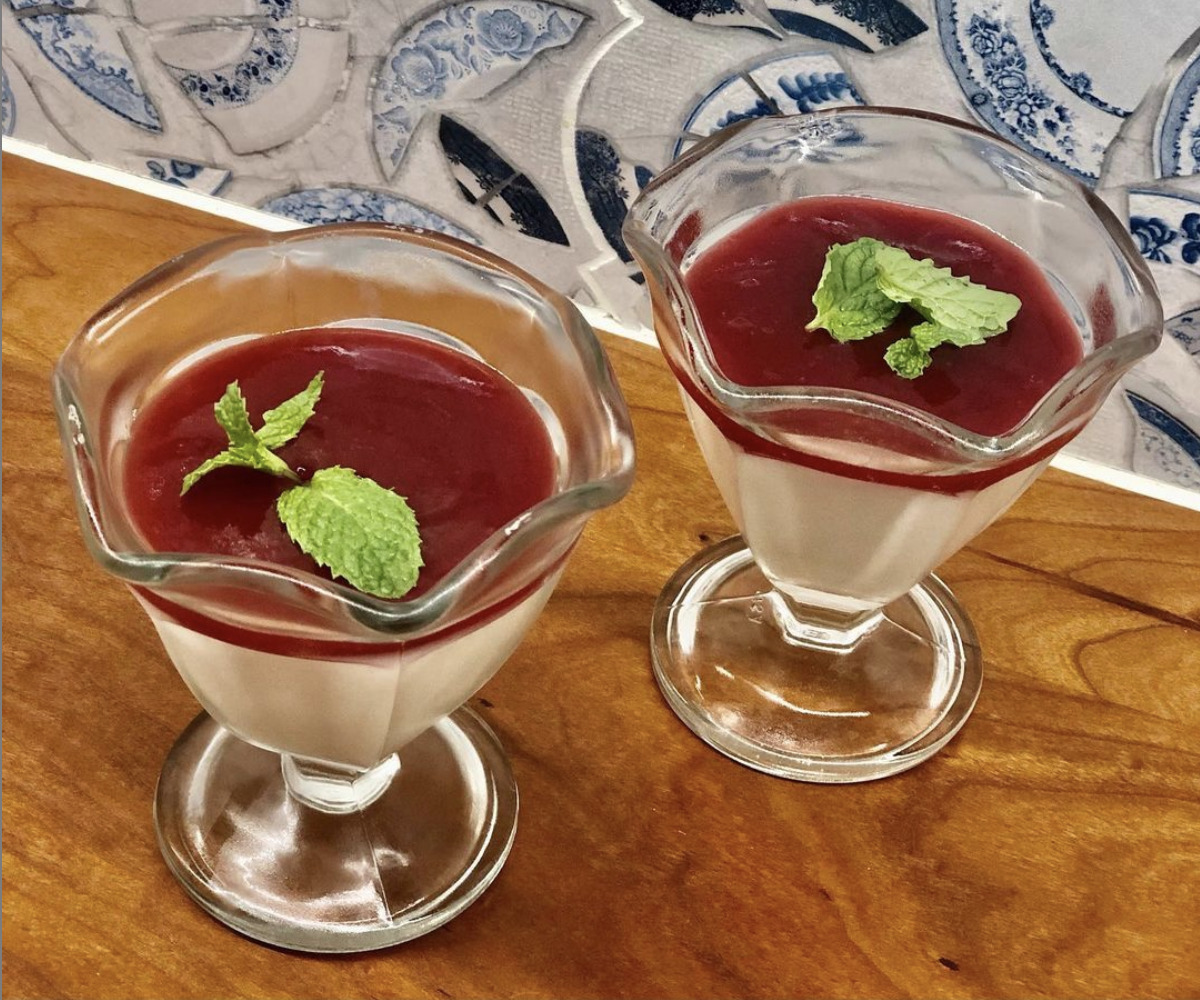 Ingredients
Recipe makes 10 (1/2 cup servings) dessert dishes
1 tablespoon plain gelatin

¼ cup cold water

2 cups heavy whipping cream

¾ cup granulated sugar

1 cup mascarpone

1 cup sour cream

1&½ teaspoon vanilla
Raspberry Sauce
2 cups fresh or frozen raspberries

2 cups water plus 2 tablespoons water divided

⅓ cup sugar

2 tablespoons cornstarch
Instructions
Mix gelatin into cold water and allow to stand for one minute

Combine whipping cream, sugar, and soaked gelatin in a pan

Cook over medium heat until gelatin dissolves, approximately 5 minutes

Transfer to a bowl and cool for 15 minutes

Mix in mascarpone, sour cream, and vanilla

Pour mixture into individual cups

Refrigerate until firm

Top with raspberry sauce, fresh berries or mint
Raspberry Sauce
In a pan, combine the berries, water, and sugar

Bring to boil, reduce heat, and simmer for about 20 minutes

Mash up raspberries and put through a fine sieve to remove as many seeds as possible

Throw away seeds

Add cornstarch to remaining 2 tablespoons of water, stir until smooth

Add into raspberry mixture and bring to a boil over medium heat. Stir constantly. 

Cook for one minute and then remove from heat and cool

Add to top of Swedish Cream
A note from Shawnie: This is delicious! Seasonal fruit toppings can be substituted as desired.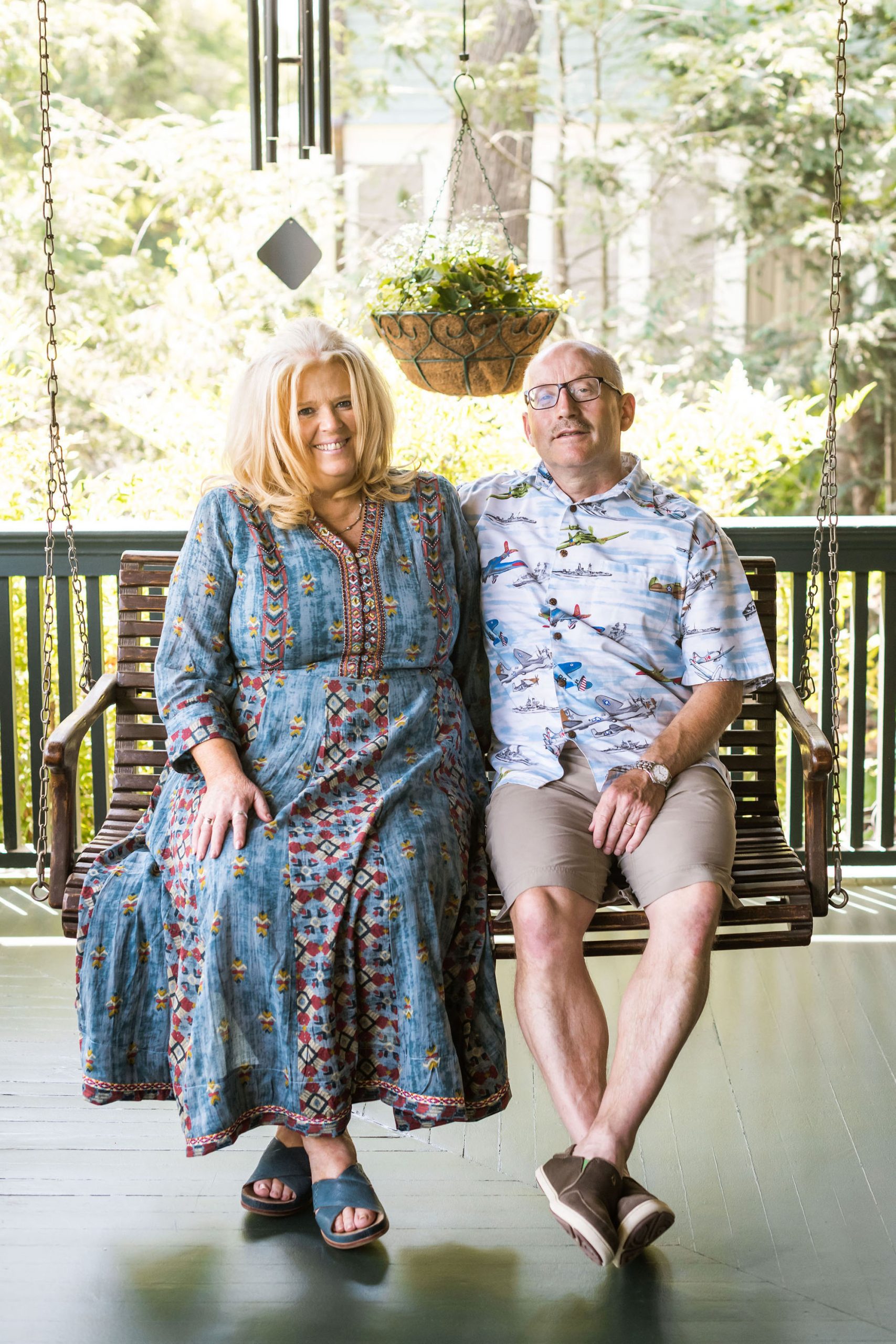 We hope you enjoy these tasty recipes! Learn more about our beloved innkeepers Willy and Shawnie here.