Your Asheville Adventure Awaits
A Guide to Some of the Best Restaurants in Asheville & Fun Area Attractions
Ready for your trip to Asheville? Wondering what to do and what's open? You'll find countless (exhaustive) lists of fun things to do in our Blue Ridge mountain town. (We're on all those top ten lists for a good reason.)
In fact, we've gathered our own extensive "how to spend a day in Asheville" list in our digital welcome guide, which you can easily browse through here. But sometimes there's such a thing as too many choices, right?
For your ease and convenience, we've put together some of our favorite things to do and places to visit in Asheville — with a little something here for everyone to enjoy. We've also included the hours and best days to visit, so you don't miss out on any of the fun.
Explore the Blue Ridge Mountains
Our beautiful mountains are the perfect place for any outdoor adventure. Whether you're an avid hiker, a bike enthusiast, or you just want to drink in the views, Asheville has something for everyone. 
For the hikers…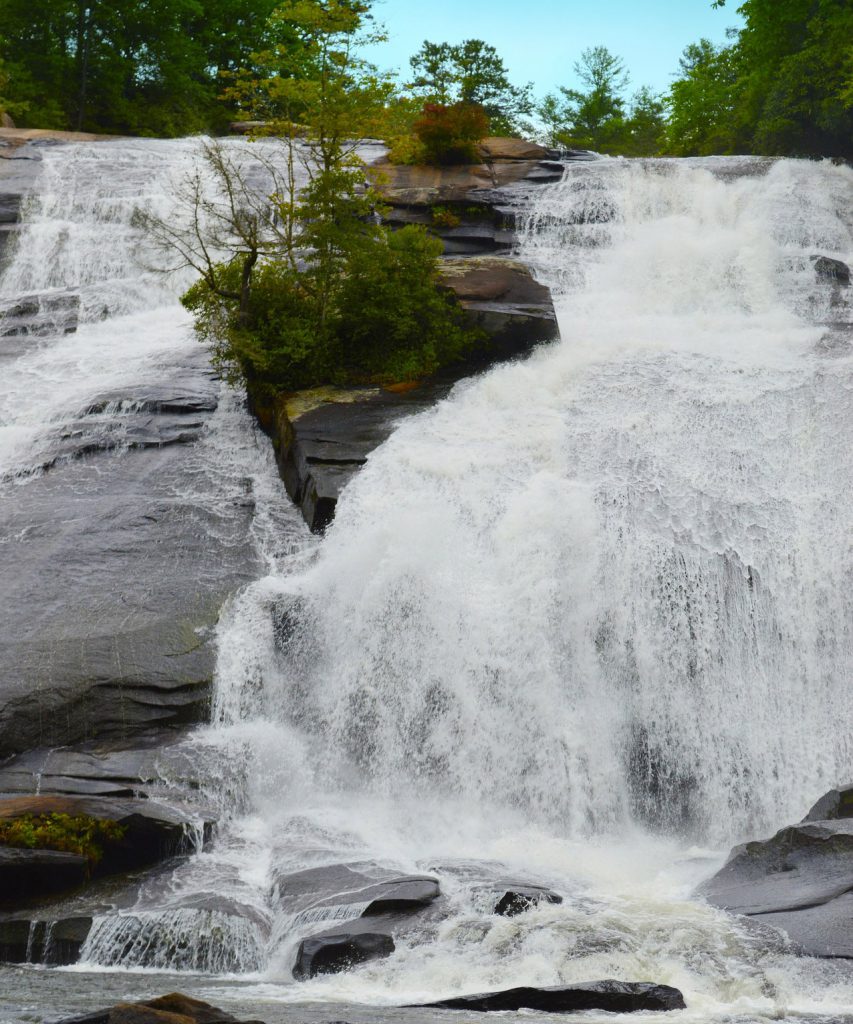 Mountain to Sea Trail – Enjoy a hike along this famous NC trail that spans 1,175 miles from the Great Smoky Mountains to the Outer Banks. 
Appalachian Trail – A 2,180+ milelong public footpath that takes you through the scenic, wooded, pastoral, and wild lands of the Appalachian Mountains.
Grassy Balds – Hike some of the area's grassy mountaintops that offer sweeping panoramic views of the Blue Ridge and surrounding forests.
Brevard Waterfalls – See nature at its finest with some of Brevard's breathtaking waterfalls. 
For the bikers…
Outfitter Bike Tours – Plan a scenic bike tour through local farm and forest service roads. 
For the views…
Asheville Picnic Company – Savor the flavors of Asheville and enjoy the sunset on the Blue Ridge Parkway. 
Cataloochee and Wildlife – Visit some of Cataloochee's historic buildings in the Great Smoky Mountains and enjoy seeing the area's wildlife.
 Discover. Shop. Enjoy.
Asheville has a little bit of everything, from locally made goods and crafts, to name brand apparel and shoes. Here are a few of our favorite places to explore. 
Mast General Store – The very first Mast General Store opened its doors in 1883. Mast Store offers a variety of goods from apparel to fried chicken cookbooks and toffee to tents. 
Open Monday-Thursday 10am-6pm, Friday-Saturday 10am-9pm, Sunday 11am-6pm
Appalachian Craft Center – View hand-crafted, functional, North Carolina pottery and other traditional Southern Appalachian crafts in wood, fiber, and glass.
Open Monday-Friday 11am-5pm, Saturday 10am-5pm, CLOSED Sunday
Folk Art Center – Explore beautiful art and crafts of Appalachia at the Folk Art Center museum located on the Blue Ridge Parkway.
Open Monday-Sunday 10am-5pm
Tops for Shoes – Tennis shoes, boots, dress wear, whatever you need you can find it at Tops. 
Open Monday-Saturday 10am-6pm. CLOSED Sunday
Open Sundays 1pm-5pm in September and October
Grovewood Village – This historic site was once home to the weaving and woodworking operations of Biltmore Industries. Now, you can shop fine American arts and crafts as well as local pieces.
Grovewood Gallery is open year-round, Monday-Sunday 10am-5pm. The two museums are open April-December, Wednesday-Sunday 10am-5pm.
A Memorable, Musical Experience
There's something magical about listening to live music, and we're lucky to have some great local spots to do just that! 
Isis Music Hall – Enjoy tunes on the patio or in the inside lounge with a cocktail in hand and delicious food too. 
Restaurant is open Thursday-Sunday 5pm-end of concert
1900 Inn on Montford – Listen to the sounds of the mountains. When you stay with us at the Inn on Montford, you can enjoy live music from local musicians on our porch every Saturday night.
Music is on Saturdays from 6pm-7pm
Grey Eagle – This is Asheville's longest-running all-ages venue and has hosted over 10,000 different bands and artists. Listen to tunes in a setting featuring a large dance floor, relaxing patio area, and one of the best sound systems in Asheville.
Open Tuesday-Sunday 12pm-10pm, CLOSED Monday
Montford Music and Arts Festival – Experience and enjoy Asheville's largest, longest running, single day neighborhood street festival with an entertainment stage, artist and vendor booths, and a central food court.
 Best Restaurants in Asheville:

Tasty Bites & Sips

From casual bites and breweries to fine dining, Asheville has something to offer everyone. Savor fresh, local ingredients and the culinary talents of our area's chefs. 

Bull and Beggar – Located in Asheville's River Arts District, The Bull & Beggar offers delicious meat and fish dishes with a flare. Enjoy mouth-watering food in a rustic, intimate setting.
A little tip from us to you… go for their special Monday Burger Night!
Open Thursdays 5-9pm, Friday & Saturday 5-10pm, Sunday & Monday 5-9pm

Limones – Like a little spicy? You won't be disappointed by their Three Cheese Chile Relleno. For drinks: try one of their seriously mouthwatering margaritas.
Open Monday-Thursday 5pm-10pm, Friday & Saturday 5pm-10:30pm, CLOSED Sunday
Takeout orders are available through the website Monday-Thursday 5pm-9pm

Curate – Spanish tapas restaurant, complete with an all-Spanish wine list. You'll want one of everything. Which works out, because each plate is meant to be shared!
Open Tuesday-Thursday 4pm-10:30pm, Friday & Saturday 4pm-11pm, Sunday 4pm-10:30pm
Takeout orders are available to place through the website

Highland Brewing Co. – Enjoy a refreshing craft beer inside or out at Asheville's first legal brewery. If you're visiting in the winter, be sure and try a Cold Mountain — a favorite among locals and visitors alike.
Taproom is open Monday-Friday 3pm-9pm, Saturday 12pm-9pm, Sunday 12pm-7pm

Wicked Weed Brewing – If you're a beer connoisseur, you don't want to miss a trip to Wicked Weed, which houses a full restaurant, tasting room, bottle shop, and original 15 barrel brewery.
Open Sunday-Thursday 11am-11pm, Friday & Saturday 11am-12am

Sovereign Remedies – Fancy a cocktail and a snack? We love their local farm to table focus.
Open Wednesday & Thursday 4pm-11pm, Friday & Saturday 4pm-12am, CLOSED Monday & Tuesday
A Little Something Special for Your Visit to Asheville
We think our city is pretty amazing with some hidden gems you might not know about! Here are some things you can do in Asheville to make your trip one to remember. 
Whiskey & Gin Tasting – Sip on locally crafted whiskeys and gins at Oak & Grist — inspired by the traditions of Scotland. If you're in the mood for a cocktail, make sure you check out their menu which features delicious, seasonal ingredients.
Tasting room is open Monday-Thursday 12pm-6pm, Friday & Saturday 12pm-8pm, CLOSED Sunday
Cheese Tour – Take an afternoon to explore the WNC Cheese Trail where you can sample some of the best handmade cheese in the south. 
Sauna House – Feel relaxed and rejuvenated on your vacation. Book a session at Sauna House for access to saunas and a cold plunge. And if you really want to feel zen, treat yourself to a massage. You deserve it.
Open Monday & Thursday-Sunday 8am-9pm, CLOSED Tuesday & Wednesday
Candle Making – Indulge your senses as you explore over 30 scents in the Hummingbird Candle Library. You'll leave this experience with your own custom 80hr burning candle and memories to last a lifetime.
Open Thursday-Saturday 12pm-8pm, Sunday & Monday 12pm-5pm, CLOSED Tuesday & Wednesday