Our Asheville, NC Bed & Breakfast: Your Cozy Getaway
Welcome to the Inn on Montford! We're Shawnie and Willy, your innkeepers.
After years of staying at bed and breakfasts, we decided to pursue our dream of running our own. 
We traveled the United States looking for the perfect place. And as soon as we set foot in this beautiful Inn, nestled in Asheville, North Carolina's tranquil Montford neighborhood, we knew––this was it.
Now, we love nothing more than welcoming guests to this charming, historic home.
 Jump to the FAQs here. Or continue reading for more about what it's like to stay at our Inn.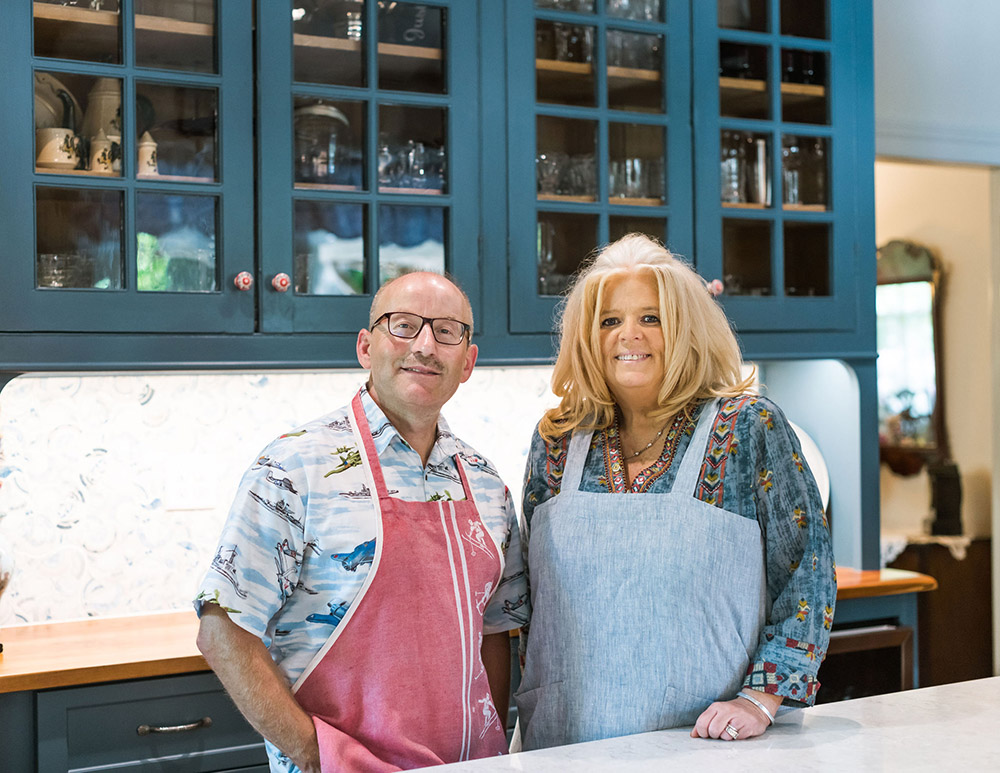 What to Expect at a Bed & Breakfast
Sometimes, people have questions about what it's like to stay at a bed and breakfast. And we totally get it! Before we became bed and breakfast lovers ourselves, we were also a little unsure about the experience.
Bed and breakfasts offer amenities like a nice hotel's––comfy beds, fluffy towels, delicious meals––but with a homier touch and a more personalized experience. At a small operation with just a handful of guest rooms, you'll find that the hosts are pros at making you feel taken care of during your whole stay.
We're proud that our Inn is a place where you can make the experience yours. We're an intimate operation with just eight guest rooms, so we're able to personalize each visit to our guests' needs.
Maybe you're looking for a romantic getaway where you eat breakfast in bed and you and your partner keep mostly to yourselves. Maybe you're a trio of friends looking to swap stories with other guests over an afternoon drink. Maybe you're a solo traveler keen to learn about local history as you rest and recharge. 
No matter what you're looking for, you'll feel welcome here at the Inn.
We're in this business because we love to give our guests the best experience possible, whether that means long conversations on the veranda––or simply an efficient check-in and check-out. 
You can expect a friendly environment, a cozy vibe, and all the local recommendations you'd like here at the Inn. But we'll never make you feel like you have to chit-chat or eat meals with other visitors!
Staying at a bed and breakfast is all about a getaway, your way. Our mission is always to make you feel at home.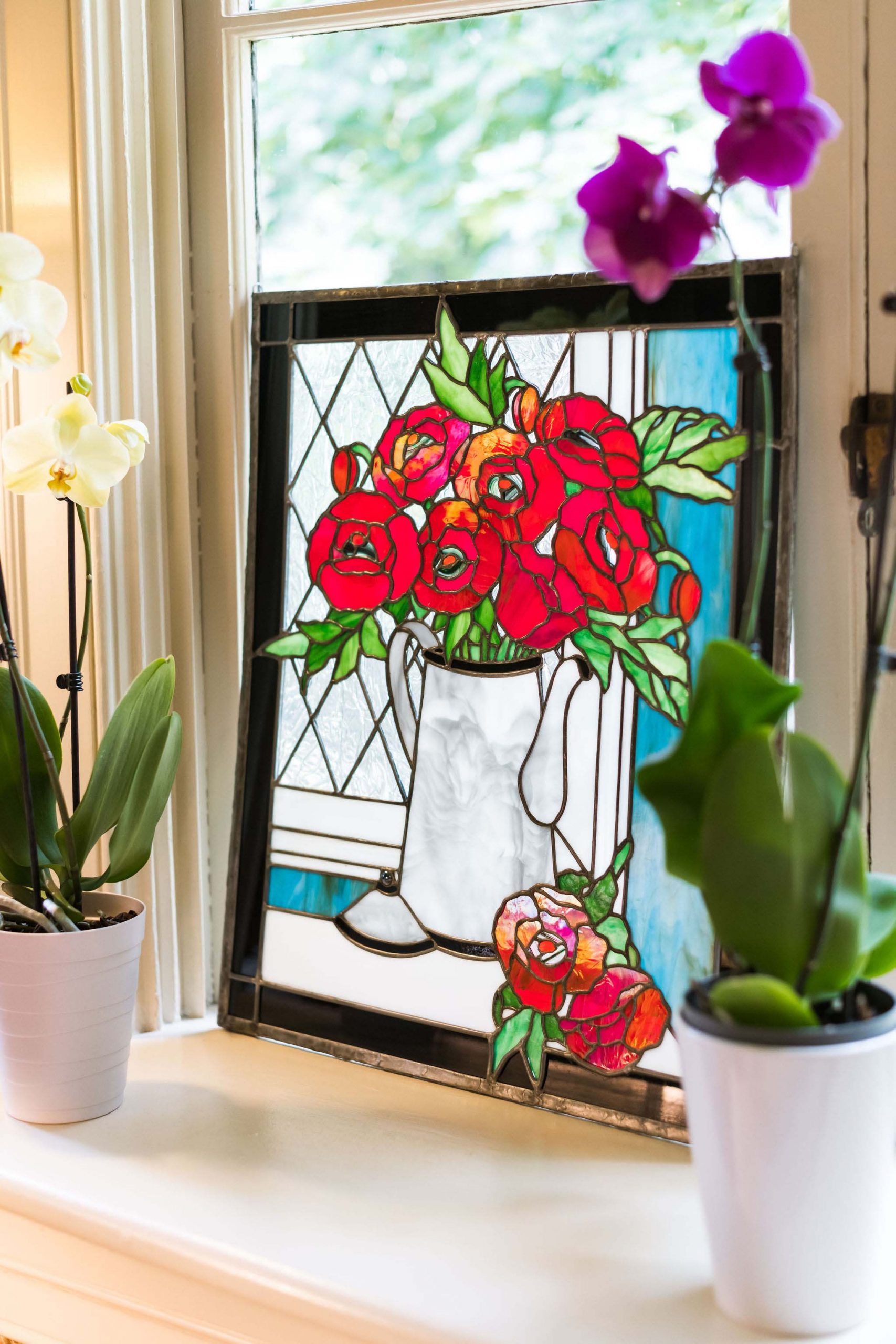 Book a Room at our Asheville Bed & Breakfast
Frequently Asked Questions about our Bed & Breakfast
What's your favorite restaurant?
This is such a hard question! There are so many good local independent restaurants in Asheville. 
Some of our favorites include Tall John's, which is just four blocks down the street. Jargon in West Asheville serves awesome New American food and drinks. Vivian's in the River Arts District has great French food––and fried chicken and cocktails, too!
Where are the breweries and what are your favorites?
Many of the breweries are on the South Slope, less than a mile from the Inn. We like Twin Leaf, Wicked Weed, and Highland. During your stay, tell us more about the vibe you're looking for, and we're happy to offer further recommendations.
How old is the Inn?
We celebrated the Inn's 120th birthday in 2020! Richard Sharp Smith, the managing architect at the Biltmore Estate who designed many of Asheville's historic buildings, built the Inn in 1900. It was commissioned by Dr. Charles Jordan, a surgeon during the Spanish American War. Read more about our Inn's fascinating history right here.
Can I purchase a gift certificate?
Yes, we're happy to sell gift certificates. Head to our gift certificates page to purchase one or simply read more about how they work.
Do you allow pets?
Yes. Three of our guest rooms are dog-friendly: Cloisters, Rosetti, and William Morris. We only charge a pet fee ($35) if the dog sleeps with you in the bed. We don't allow other animals.
Do your guest rooms have private baths?
Yes. All our guest rooms have private baths––and many are quite luxurious! To have a look at one of our favorite bathrooms at the Inn, check out our Zelda's Retreat guest room.
Are the guest rooms air-conditioned?
Yes, all guest rooms are air-conditioned.
Is there complimentary wi-fi?
Yes, all our guest rooms have complimentary wi-fi.
Do you have free parking?
Yes! There's lots of off-street parking and an area in the back, dedicated to our guests, that can accommodate plenty of cars.
What time is check-in and check-out?
Our standard check-in is from 3pm to 8pm each day. If you need an after-hours check-in, just let us know. We live on the premises and are happy to make arrangements.
What measures are you taking to ensure safety during the Covid-19 pandemic?
We've reopened slowly during the pandemic, thinking through each detail. Here are a few of the ways we're keeping guests safe. 
We'll greet you from six feet away––though we promise our welcome is just as heartfelt as our typical handshake or hug! Throughout your stay, we make sure to strategically use our ample common spaces, with social distancing measures in place. 
Inn meals and events like our Saturday Heritage Music and Social Hours are also socially distanced. If it's more comfortable, you can opt to dine in your room.
We're still offering our famous homemade cookies. But they now come individually wrapped!
We've also added extra steps to our daily deep cleaning and sanitize door knobs, hand railings, and other surfaces in our common spaces multiple times a day. Our team has been trained in Covid protocol by NC State, and each staff member has their temperature taken by a thermal scanner at the beginning of every shift. 
Finally, we have masks, hand sanitizer, and disinfectant wipes available for guests at all times.
How do I book?
We're glad you asked! You can book a room on our website now. Feel free to get in touch with any questions you might have, too. We're happy to help.