We're welcoming summertime back to the mountains with open arms and happy hearts. We start our mornings off at 1900 Inn on Montford with coffee and breakfast on the porch breathing in the fresh, cool mountain air and spend our days enjoying the dense, lush foliage, flowing streams, and soft sunsets over the Blue Ridge.
While some may opt for a trip to the beach or lounging by the pool, our mountains offer something unique — an oasis from the heat with all the beauty and outdoor activities you could imagine.
For so many, the only remedy for battling the summer heat is to escape it, so we've compiled five ideas to get you dreaming of a vacation in the mountains with a little inspiration of unique things to do in Asheville, NC.
Soft Summer Evenings at Asheville's 1900 Inn on Montford
One of our favorite summer pastimes at our Montford inn bed and breakfast, is hosting our special music hour on Saturday evenings from 6-7pm. 
Cozy up on the front porch with a nice, cool beverage as you get whisked away on a sweet breeze and a mountain music tune from some of the area's most talented bluegrass musicians.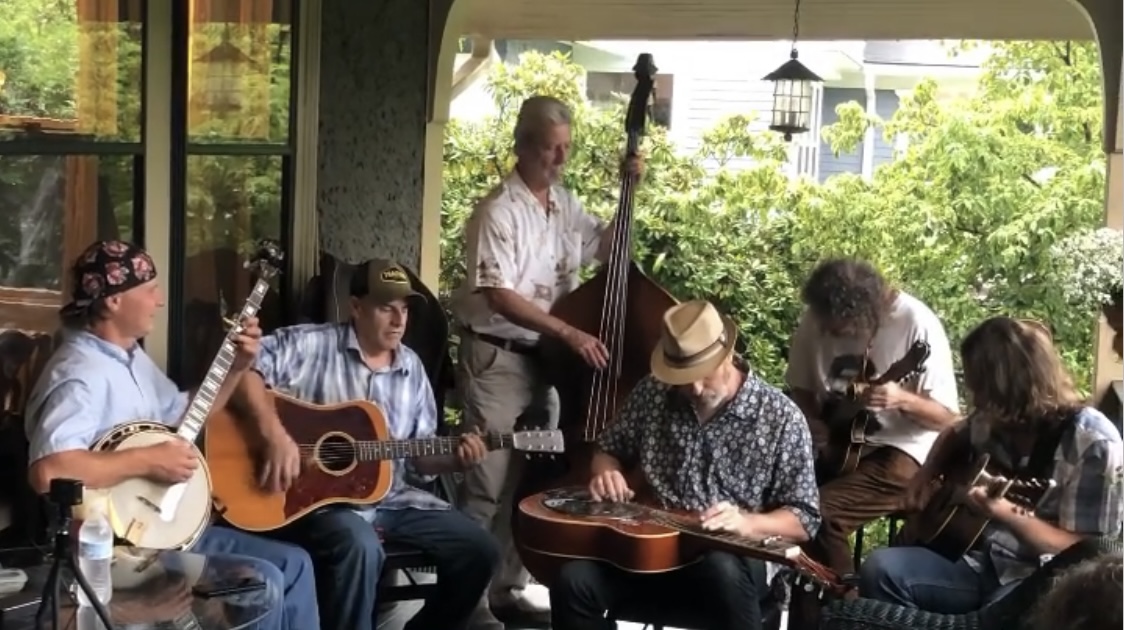 Asheville Activities to Beat the Heat
Taking a break from the heat might be just what you need to feel recharged and rejuvenated. Is the mountain air calling your name yet?
If it is, here are a few of our favorite activities for keeping it cool this summer.
Take a Dip in a Mountain Swimming Hole
Let nature be your pool this summer with a trip to some swimming holes in Asheville. These hidden gems are the perfect way to escape the heat. Two of our favorites are Looking Glass Falls and Bubbling Spring Falls. Both are easy to get to and are a great afternoon activity.
Ziplining in Asheville's Forest Foliage
Soar to new heights and enjoy a new perspective of the Blue Ridge Mountains as you zip through the forest canopy. 
Navitat Canopy Adventures is a world-class eco-adventure with extensive ziplines traversing a 242-acre mountain cove with 1,200 ft. of elevation change. Zoom above the treetops on zip lines up to 350 ft. high, from 360 ft to 3,600 ft. long and at speeds up to 65 mph.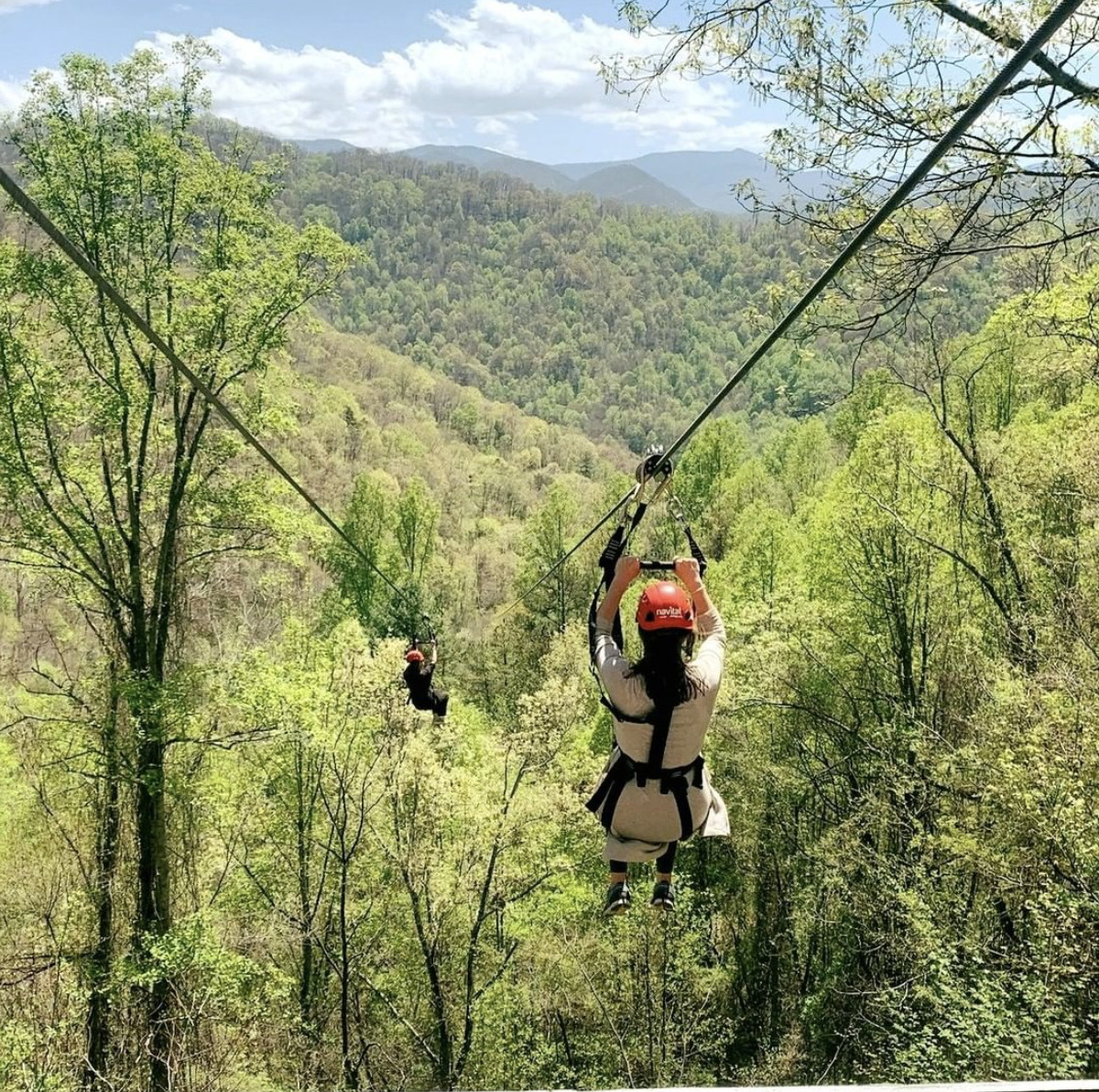 (Photo credit: https://www.instagram.com/navitat/)
Cool Down with Local Asheville Ice Cream
Sweet, flavorful and the perfect summer treat. Asheville has a few locally-made ice cream shops that are definitely worth a stop! 
The Hop Ice Cream Cafe is an Asheville staple and one of the city's oldest ice cream shops. The Hop opened in 1978 and has since grown to include four locations in north Asheville, west Asheville, downtown at the S&W Market, and in Black Mountain. If you're a mint chocolate fan, we love the Grasshopper flavor! The shop also features many made-from-scratch vegan options, if you prefer ice cream that's non-dairy.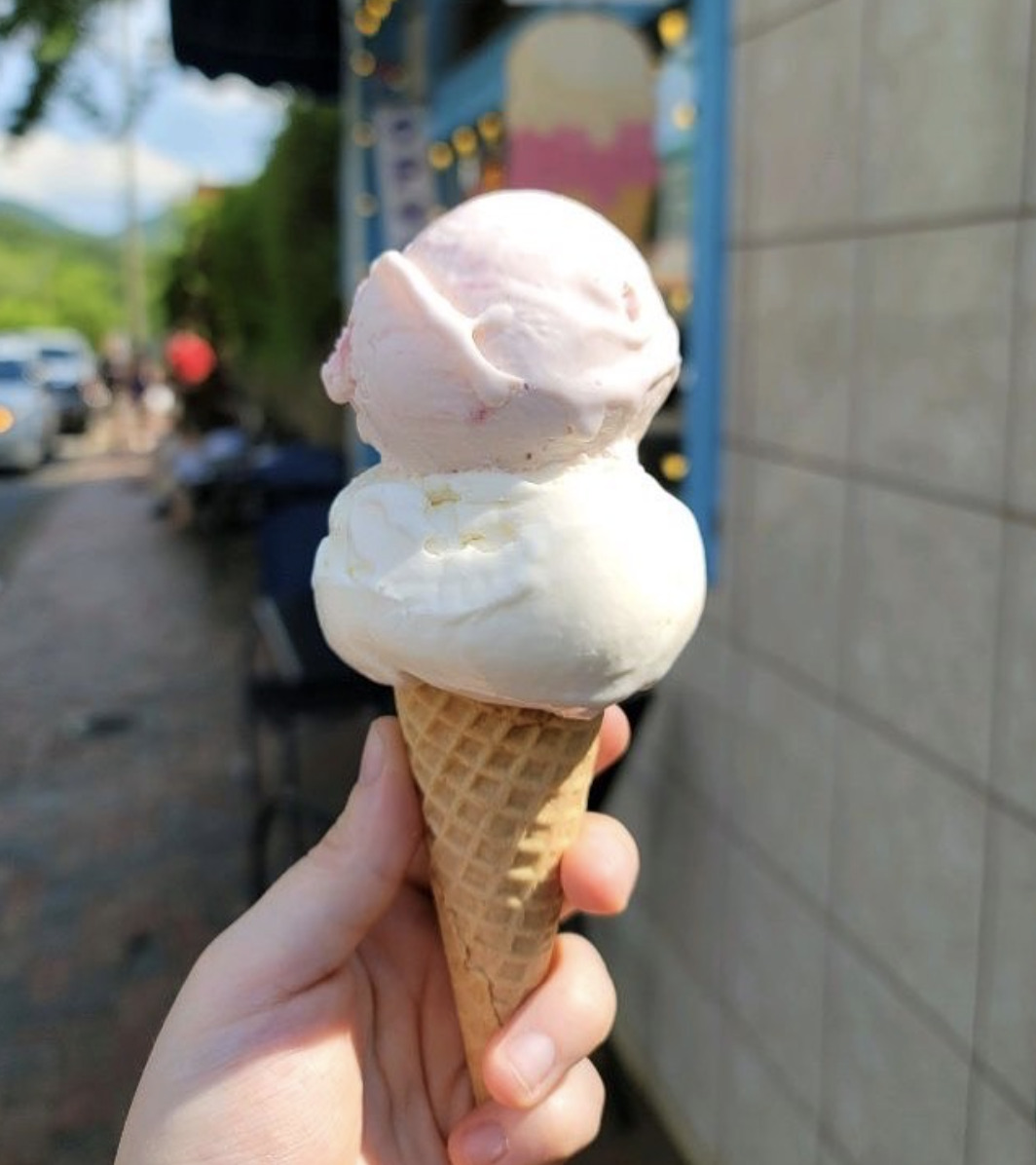 (Photo credit: https://www.instagram.com/hopicecreamnc/)
Ultimate Ice Cream is another local favorite. Two Asheville social workers, Kevin and Lucia Barnes, started the shop as a way to spread happiness in the community. You can visit either of their locations in north and east Asheville. 
For all you cookie lovers, don't miss a summer afternoon stop at Sunshine Sammies, known for its house made ice cream paired with fresh baked cookies. It's an ice cream sandwich lover's heaven.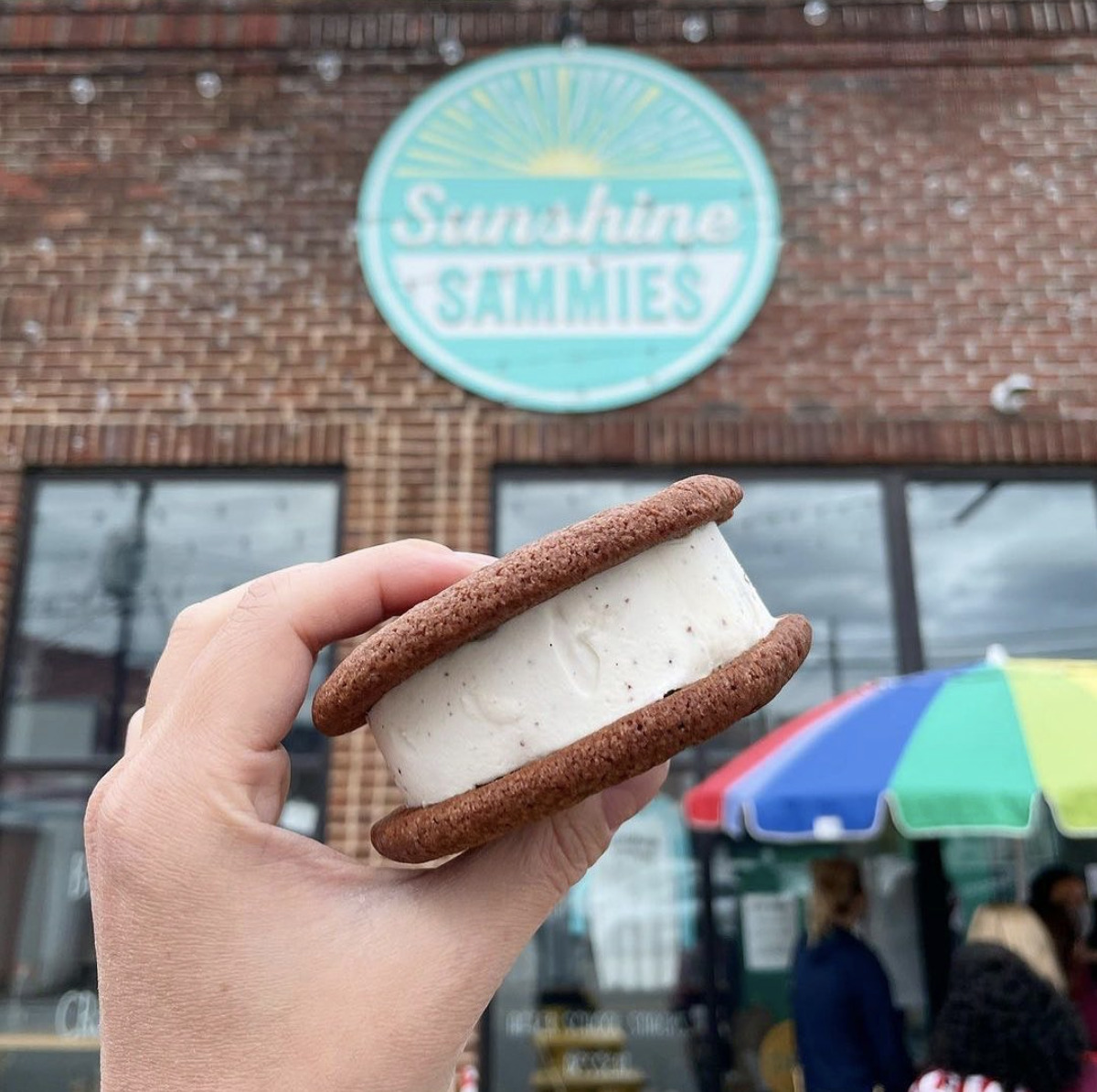 (Photo credit: https://www.instagram.com/sunshinesammies/)
Sip on a Cold One at an Asheville Craft Brewery
Cool off with a nice cold brew. 
Asheville is a four-time winner of the annual Beer City USA poll (so we like to think we know a thing or two about a good craft beer.) Some of our favorite breweries to visit are Highland Brewing, Burial Beer, and Green Man. They each have beautiful outdoor spaces to relax in while you sip on your beverage. You can even bring your furry loved one to join if you want.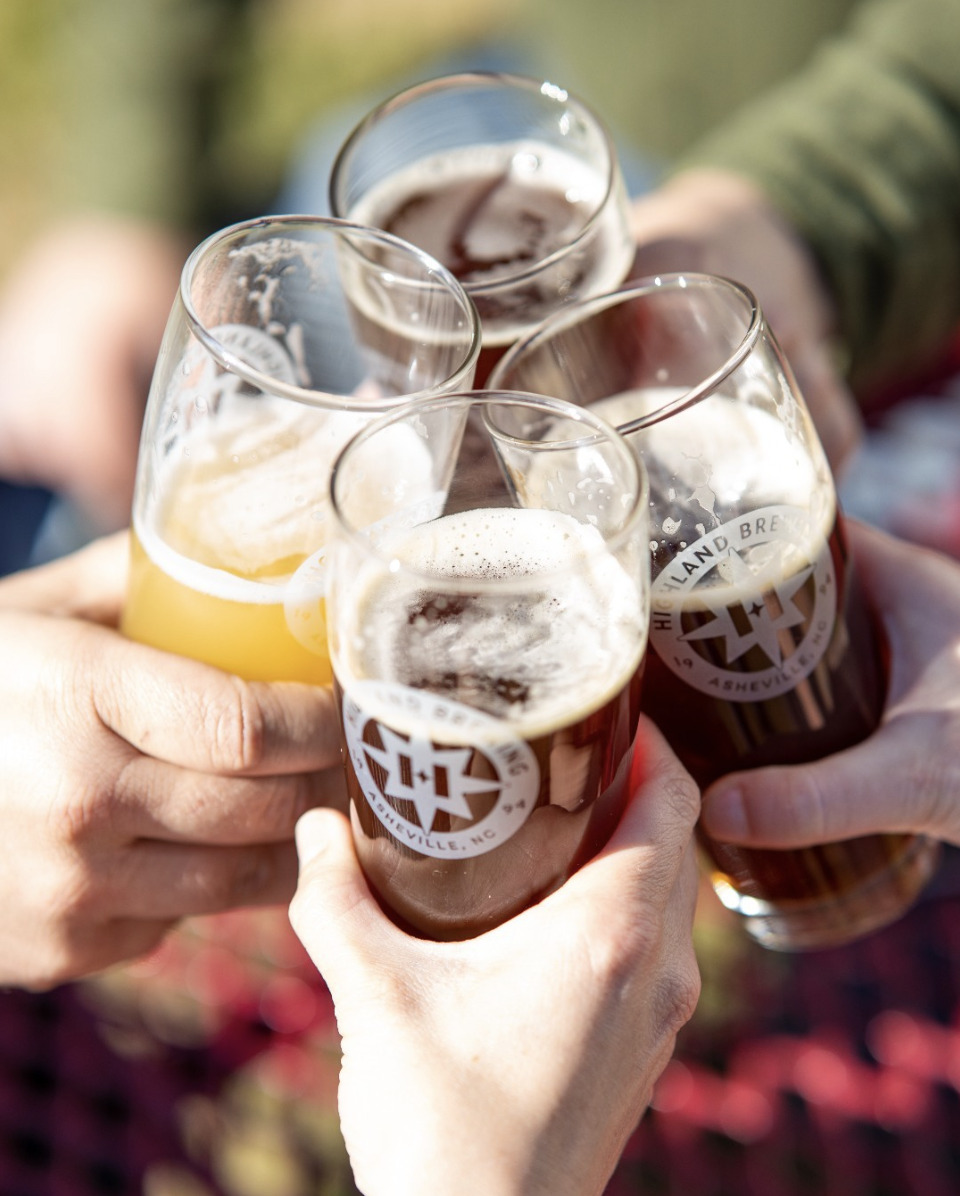 (Photo credit: https://www.instagram.com/highlandbrewing/)
Itching to Head to the Mountains?
We hope this gets you dreaming of cool breezes and mountain fun. If you have any other questions about places to go or things to do, we love to chat about our city and would love to talk more with you. We look forward to hosting you soon!