Homes of all sizes line the historic streets of Montford — each bearing a different color, style, and unique story etched in its walls. These architectural treasures combine tales of Asheville's cosmopolitan past with the buzz of the modern day. 
When you peer through the cherry trees up the hill to 1900 Montford, we hope you sense that this place is more than just another historic home. From room to room, our inn holds the stories and memories of guests who have traveled near and far to stay with us — and for many different reasons, from visiting Asheville for the first time to anniversary trips to weddings. And we love being a part of each moment, because it's not just our history that makes us unique, it's guest stories, with new ones made every day, that make our bed and breakfast such a special place.
Over the years, we've accumulated countless memories we could share, but we think it's our guests who tell them best, so here's one of our favorites, told firsthand by our guest, Ellery.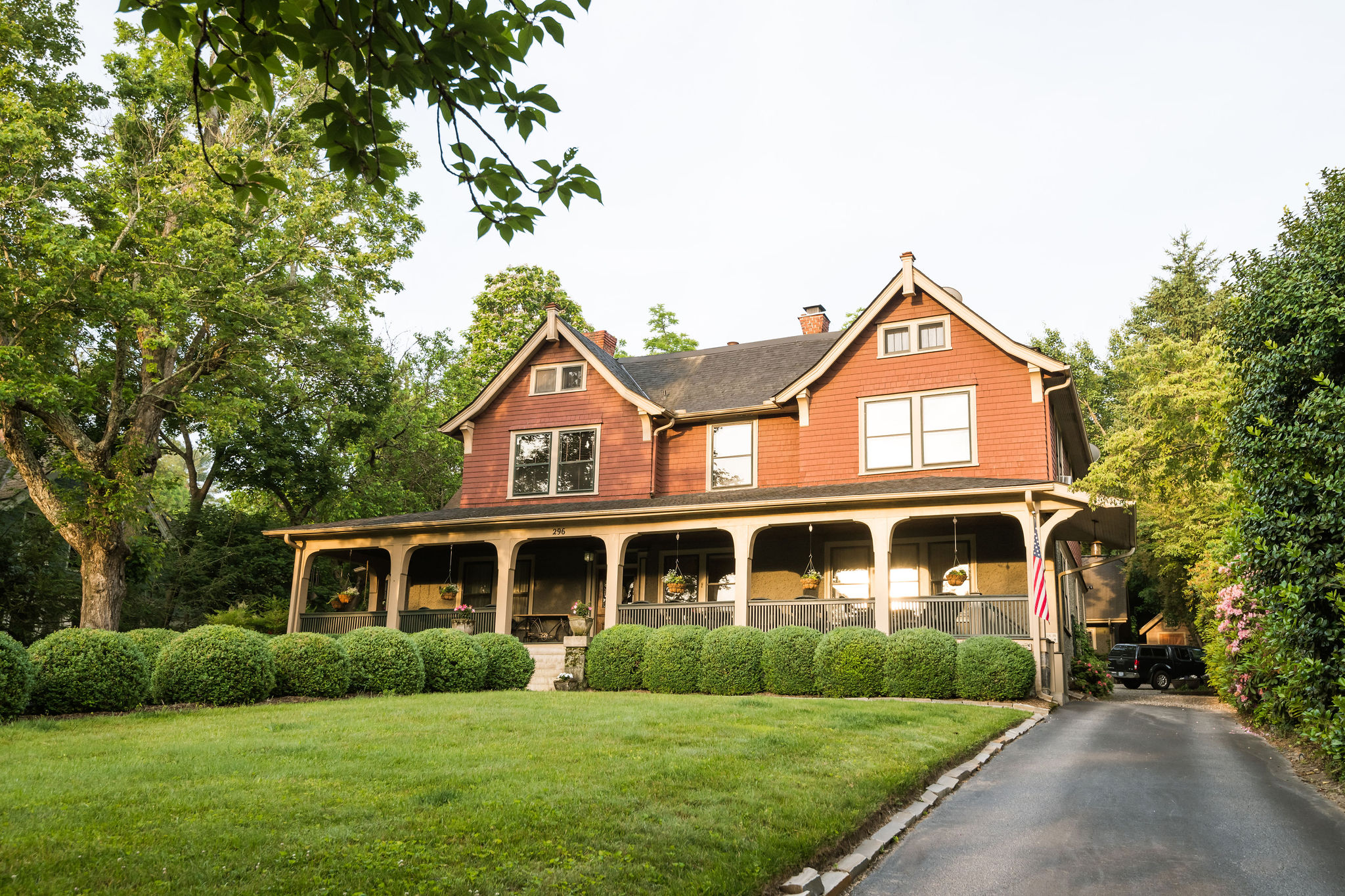 Asheville Bed & Breakfast Wedding Bliss
The first time we ever stayed at 1900 Inn on Montford, it was for our wedding! We were getting married down the road at Homewood, in Montford, and we wanted to stay somewhere that was close to it, so we started looking at options. I wish I could take the credit for finding this wonderful bed and breakfast gem, but it was actually my mom who found it. She took a tour of the inn and was completely charmed by Willy and Shawnie and their warm personas — she was sold on it. 
We decided to rent the entire inn for the weekend, and it was so nice to have privacy and space for our 13 family members that were traveling to celebrate with us. Looking back, it really felt like an extension of home and being able to have the whole house to ourselves allowed us to fully enjoy every space. Even for getting ready for the big day, we used the Cloisters, and it was so nice to be able to spread out in that luxurious space to get our hair and makeup done.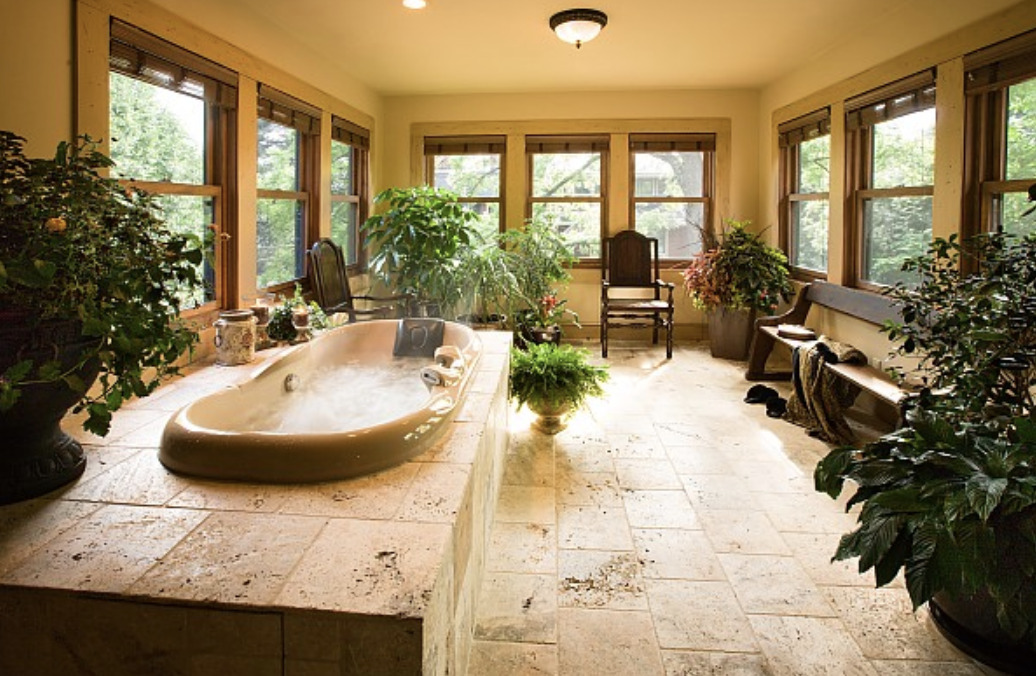 I could go on and on about the beauty of the rooms and the uniqueness of each one, but what stood out to me most about the inn were the personal touches and effort Willy and Shawnie put into making our stay and wedding weekend so magical. I remember there was a bottle of champagne and balloons in our room and a personalized welcome sign for us at the entrance to the inn. Willy and Shawnie even let my mother-in-law use the kitchen for our rehearsal dinner meal. They went above and beyond by making an intentional effort to get to know each of us, and it made them feel like a natural part of our group.
First Anniversary Celebration at 1900 Inn on Montford
We absolutely adore this place — so much so that we decided to celebrate our first year of marriage by returning to the Inn on Montford for a stay in the Cloisters — and it was just as fabulous as we remembered.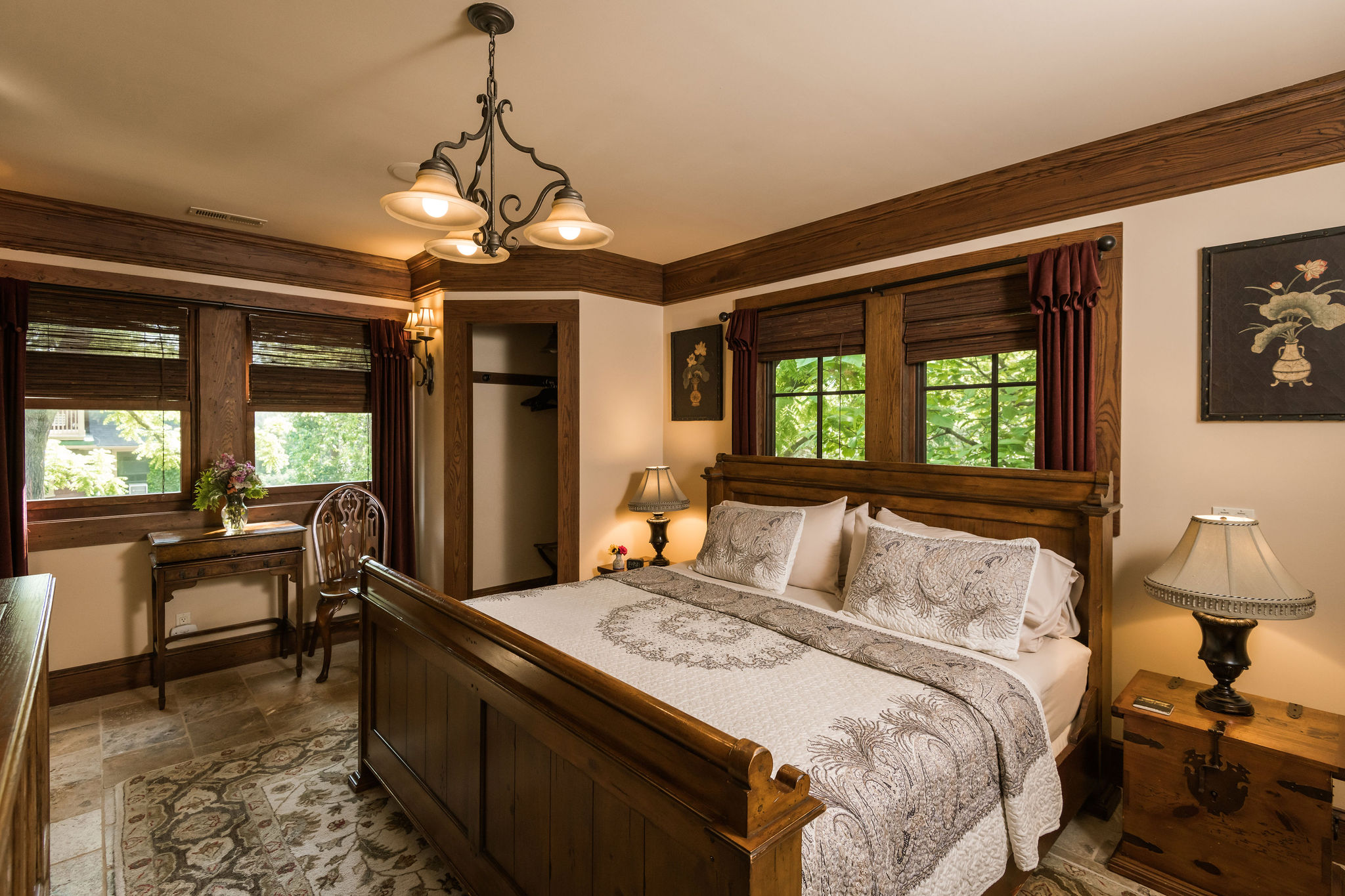 This anniversary trip was a different experience and a lot of fun, because we got to explore more of Asheville. Since the wedding had been our focus the previous year, we didn't really get to experience much of the city, so for this trip, we decided to try some of the restaurants we'd heard so much about. We took a stroll down the street and popped into All Day Darling cafe and had a delicious meal full of seasonal fall flavors. Then, for our anniversary dinner, we went to Cucina 24 and enjoyed the culinary treats of Italian cuisine. We also stopped at Cultivated Cocktails one night for drinks, and I still have a coffee liqueur from there in our fridge that we break out when we're feeling nostalgic and want a little taste of Asheville. 
Home Away from Home
It's hard to put into words just how wonderful this inn is, so I will say one thing to give some perspective — 1900 Inn on Montford has ruined any other stay for us elsewhere, because it's just so wonderful! The homemade breakfasts are amazing, the cookies are out of this world, and you can't beat swinging on the front porch with a cup of coffee in the morning or a happy hour glass of wine in the evening. Everything about this charming place is so personal and intentional, and Willy and Shawnie are the reason why.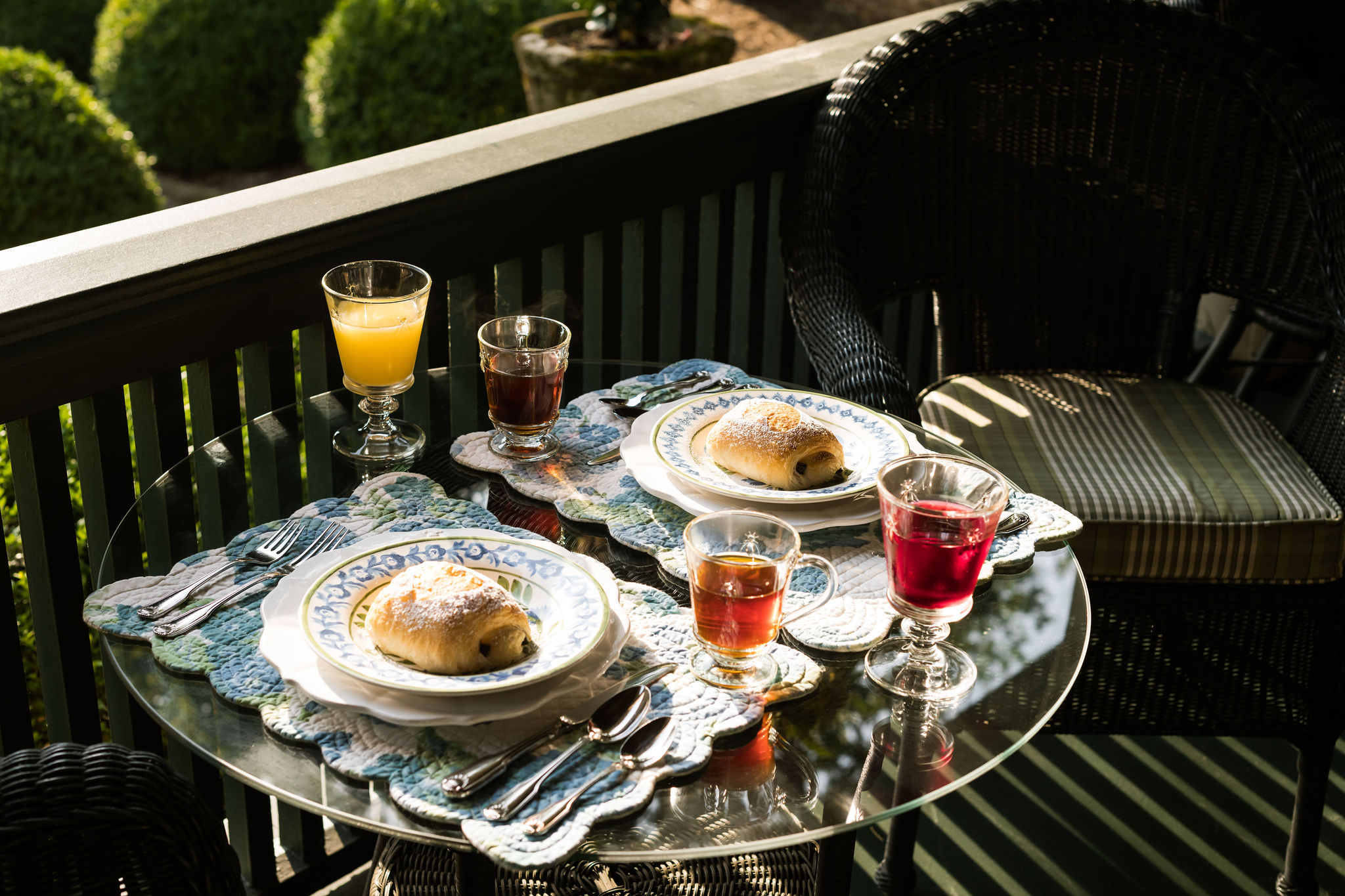 The inn combines the comforting feeling of being home with all the luxuries and pampering you want from a vacation. Each of our visits have been so special, and we can't wait to get back for another stay this fall for our anniversary!
Inspired to Visit Asheville?
From its eclectic food scene to historic sights to its natural wonders, Asheville has something for everyone! If you're thinking about visiting our beautiful city, we'd love to take care of you while you're here. Book your stay at Inn on Montford.