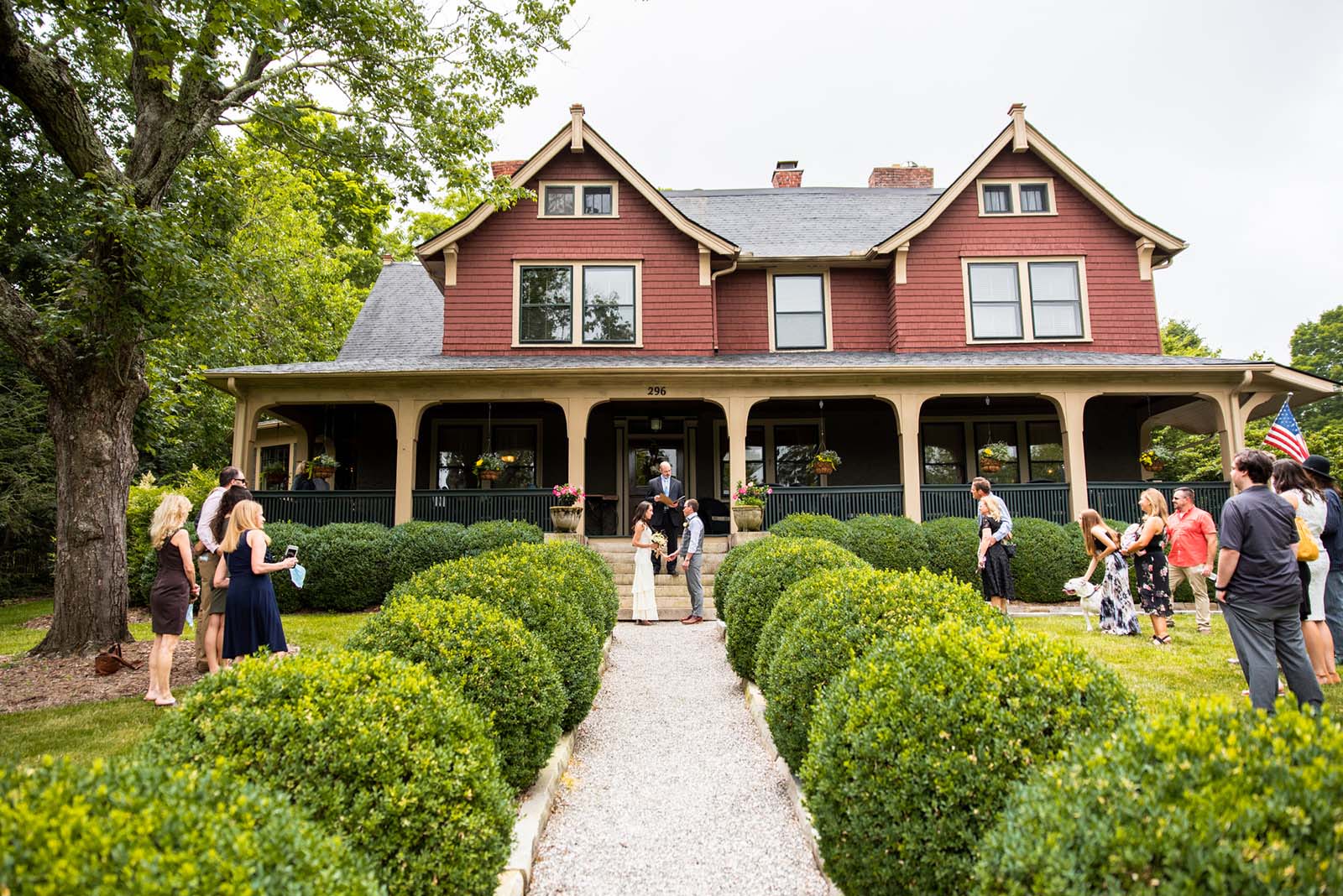 You're ready to celebrate your babymoon, proposal, or anniversary with a fun, romantic bed and breakfast getaway. This is a big moment for you and your partner! And you want your special occasion to feel…well, special. 
Good news: we do, too! One of our favorite things here at the Inn on Montford in the historic Montford area is making sure that each guest has the best experience possible. Especially if they're here celebrating a babymoon, a proposal, an anniversary, or another special occasion. 
At our bed and breakfast, we make you feel taken care of by tailoring your experience to your preferences and needs, ensuring it's just the kind of celebration you're looking for. It's all about making you and your loved one feel pampered. This includes cooking up delicious breakfasts, offering special touches in your room, and providing local recommendations to help you enjoy Asheville to the fullest.
Here's a little preview of your stay at our Inn and some ideas for activities you can enjoy during your romantic getaway at our bed and breakfast in Asheville.
Your Asheville Babymoon
Babymoons are becoming more and more popular, and we love it! It's so fun to host couples celebrating this exciting moment and enjoying a fun getaway together before starting a new phase in their relationship. 
At our b&b, we make sure your Asheville babymoon is relaxing, luxurious, and hassle-free. When you arrive at the Inn, your well-appointed room will include a balloon bouquet to add to the festive atmosphere, plus any other goodies or special touches we arrange together.
When it comes to enjoying the city during your time here, there's no shortage of activities to explore, from the Arboretum, to the River Arts District, to galleries and museums, and beyond. Asheville was dubbed the "Paris of the South" in the early 1900s. With art, romance, beautiful architecture, and delicious food, we think the nickname is pretty apt. 
We bet you'll agree––and have a lovely time celebrating your babymoon here.
A Romantic Proposal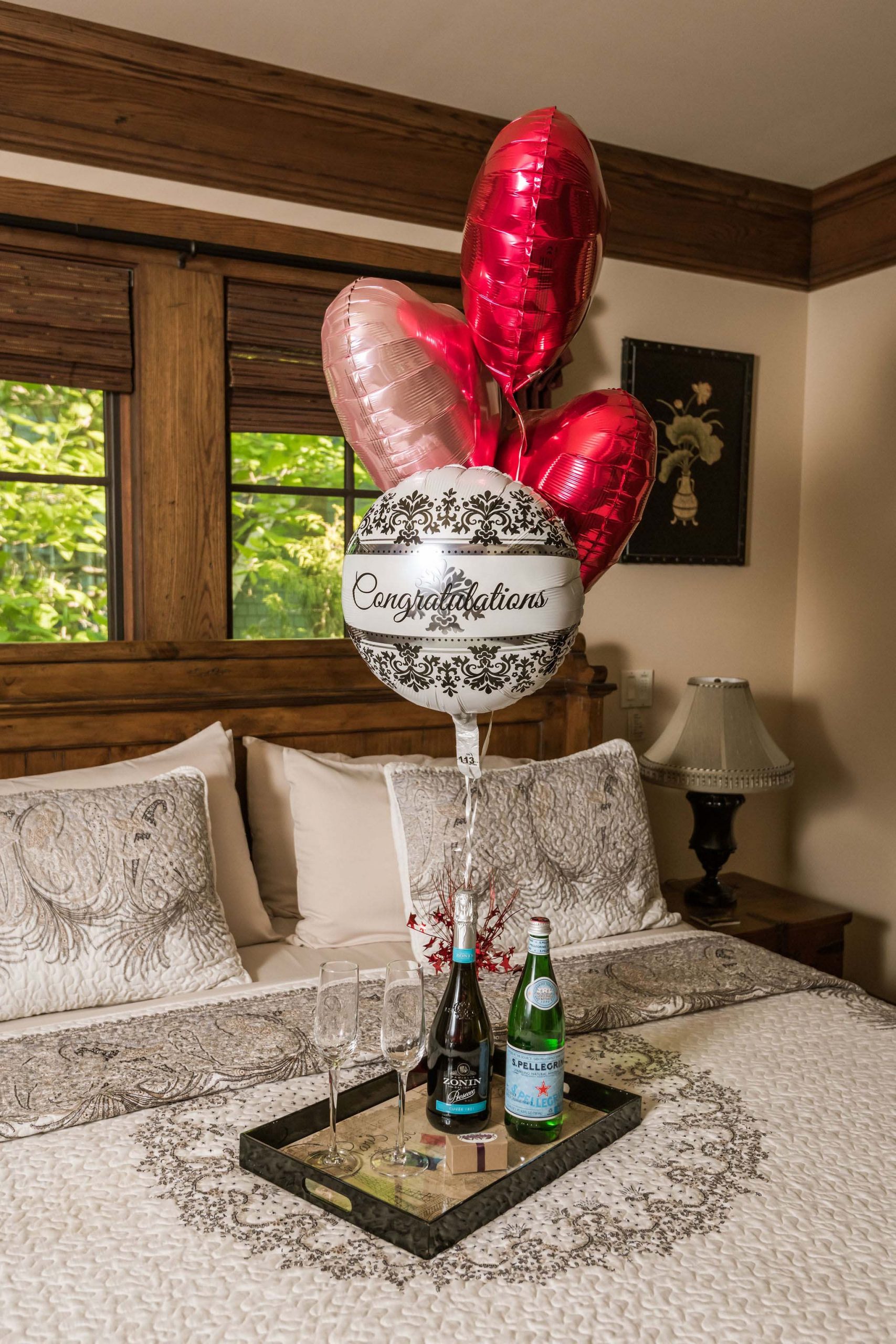 Planning a romantic proposal in Asheville? There are several great accommodation options for couples who would like an especially romantic stay at our Inn. Oneis the Cloisters, our 1300-square-foot carriage house suite with its own entrance, private garden space, and a cozy fireplace. Another alternative is Zelda's Retreat, which spans the Inn's entire third floor and features a luxurious two-person whirlpool.
We'll help you start your stay in style, with a complimentary bottle of prosecco waiting for you at check-in. Enjoy an afternoon in our gardens and a drink on our porch, surrounded by leafy trees.
Nearby local restaurants like Cúrate and The Admiral are perfect places to celebrate your engagement. Cúrate––Spanish for "heal yourself"––is a tapas bar with small plates offering the best of Spanish cuisine, from a delicious charcuterie board to Galician-style octopus. The Admiral, meanwhile, serves up modern twists on local dishes like grilled wahoo, North Carolina shrimp, Morettini pear with goat cheese, and more.
No matter what kinds of activities you like, Asheville has something to offer. We have some ideas to get you started here, but more than anything, we love helping our guests design the perfect trip, with recommendations tailor-made for them. So reach out––let's plan your ideal getaway together!
An Anniversary Celebration in Asheville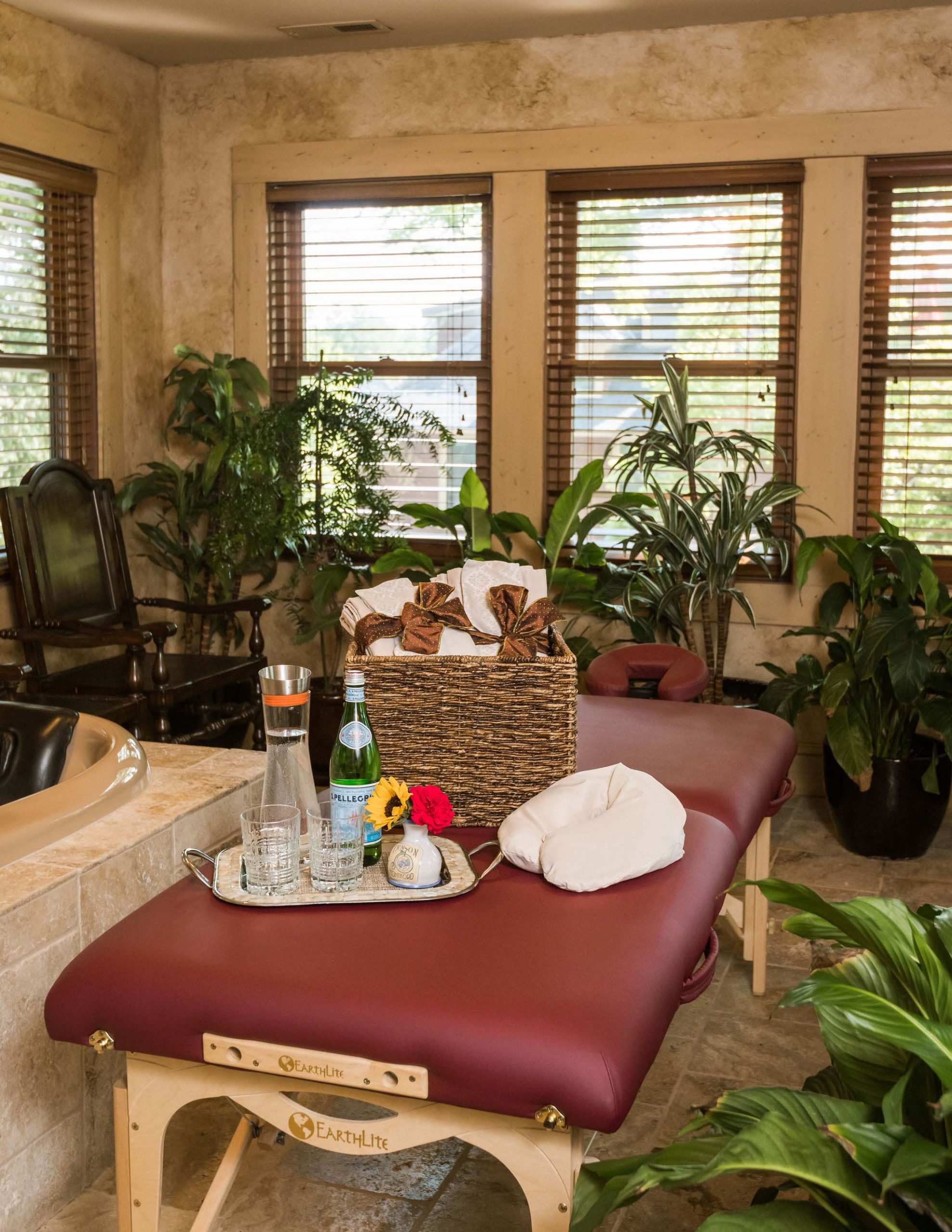 We have so much fun hosting couples who are celebrating their anniversary. It's always great to help a couple pause to mark another year together. We help youcoordinate details to make your getaway special, from in-room massages, to arranging hikes and museum visits, and more.
Touches like a complimentary bottle of prosecco and a balloon bouquet will help your celebration feel even more special. And cozying up in front of one of our many in-room fireplaces is the perfect way to end each day.
You could cap off your anniversary weekend by coordinating a romantic picnic with Parkway Picnics, a tasting at Oak & Grist Distillery, or a tour of the Biltmore. We're always happy to offer other local recommendations that suit your schedule and interests, too. 
The most important thing is for your romantic weekend to feel special––a unique celebration for your unique milestone! Let us know what you like and how you're looking to celebrate this special occasion. We'll make sure you have the best anniversary trip for you.
Ready for your romantic bed and breakfast getaway in Asheville?
We're looking forward to having you! Book your stay at Inn on Montford today.
If you're looking for something in particular during your stay or you need help booking your accommodations, feel free to reach out to us with any questions at (800) 254-9569.