With four tiny paws and a chocolate brown coat, a little greeter roams through 1900 Inn on Montford, tail wagging from one room to the next. She's cuddly, sweet, loves to play and is the happiest when given a treat. As you walk through the main house, you might find her taking a nap in front of the fireplace (her favorite spot) or patiently waiting in the kitchen for someone to drop a snack. 
Meet our newest addition, Clementine the Cutie.  
Clementine is a Chocolate English Lab and traveled all the way from Alaska to her new home here at 1900 Inn on Montford. Even though she's only been in our lives for a few short weeks, she's already found a special place in our hearts. And if you're coming for a visit, we're sure she'll soon find a way into yours too!
From meeting new friends to exploring new places, this little pup has been a busy girl! So come along as Clementine takes you on some of her latest adventures around Asheville.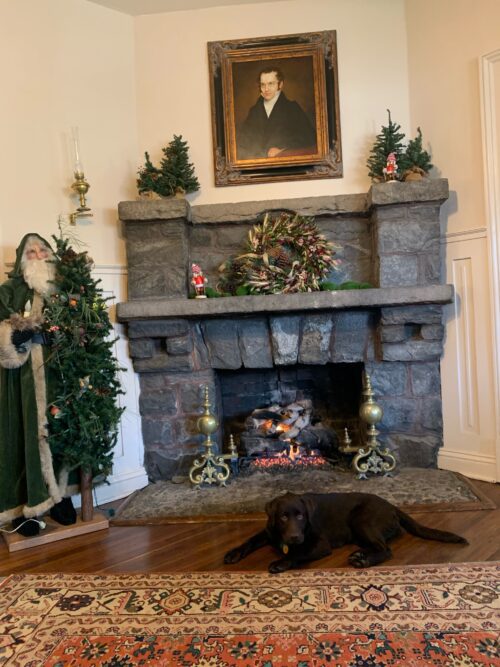 Clementine's favorite dog-friendly hiking trails in Asheville
This little ball of energy loves getting outside, racing up and down tree-studded trails, and jumping through streams – she's a true mountain dog! 
While Clementine hasn't checked all the area's hikes off her list quite yet, some of her favorites have been Rattlesnake Lodge Hiking Trail, Bent Creek, and Max Patch. They each have beautiful views and most importantly, plenty of good sticks.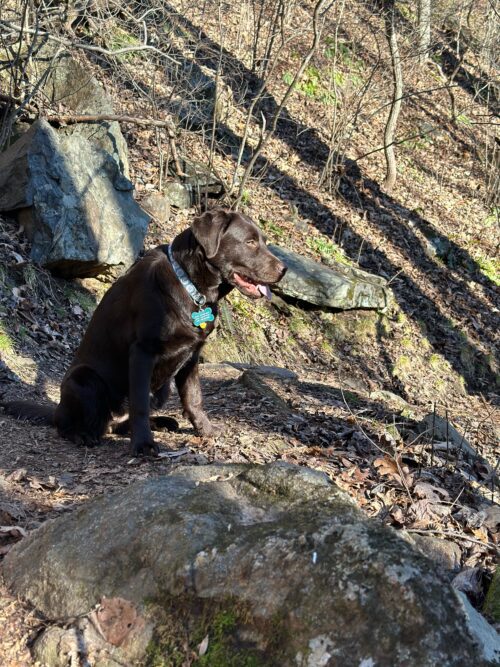 Happy hour at one of Asheville's best dog-friendly breweries
To wind down the week, Willy, Shawnie, and Clementine — the three Musketeers — like to jump in the car and head over to New Belgium Brewery. There's a large dog-friendly outdoor patio and an indoor tasting room, so Willy and Shawnie enjoy a tasty brew while Clementine socializes with new friends. 
Visiting 1900 Inn on Montford's local vendor partners
Throughout Clementine's adventures, she's been able to meet some pretty amazing people along the way too. On this next series of stops, she takes you on a little tour around town to meet some of our local friends who help make the Inn on Montford experience so special.  
Sharing a cup of joe at Cooperative Coffee Roasters
Even though Clementine gave us her sad eyes when we told her she couldn't have an espresso shot, she still had an absolute blast meeting Katie, co-owner of Cooperative Coffee Roasters. We love this place, not just because they have amazing coffee, but because of the generous, kind people we've gotten to meet and work with over the years. 
This is where we source all our coffee at the inn, and it's been a fan favorite among our guests! So the next time you're at the inn, ask Clementine to show you into the sunroom to try a cup.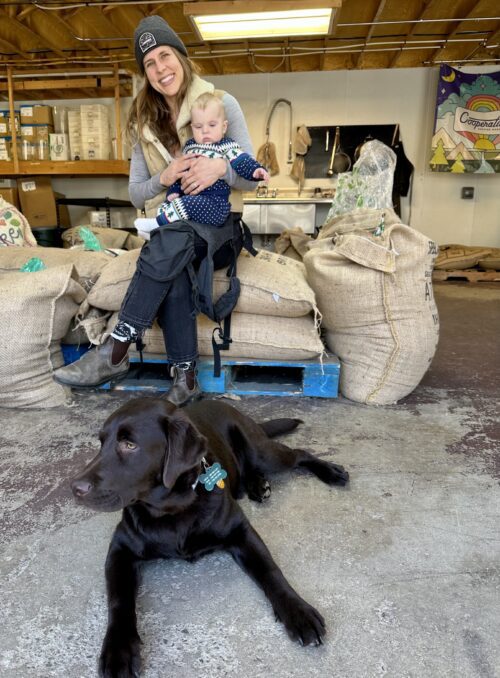 Tasting chocolates with great friends at Asheville Chocolate
Okay, so Clementine had to miss out on the chocolate tasting too (we gave her a treat to make up for it) but she got to see all the beautiful chocolates and meet our friends over at Asheville Chocolate. From truffles to gelato, this place has an abundance of treats to satisfy even the biggest sweet tooths. Clementine made some new friends, and we left with some delicious chocolatey puppy paws (see the photo below.)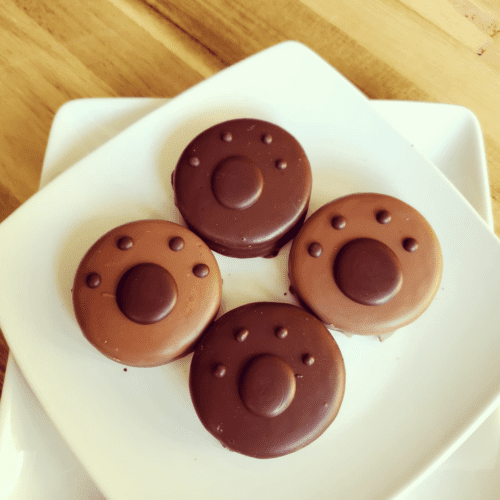 Photo by Asheville Chocolate
Taking a tour of Asheville's whiskey and gin distillery, Oak & Grist
For Clementine's last Asheville adventure, we drove down the road to the quaint town of Black Mountain to visit Will, owner of Oak & Grist and whiskey connoisseur. Clementine got to take a tour of the distillery to learn how whiskey and gin are made, and Willy and Shawnie got to try some craft cocktails on the outdoor patio.
We have a few bottles of Oak & Grist on hand for our evening happy hour for our guests that love whiskey and gin. So if this is you, feel free to try some the next time you stay with us! 
We hope you enjoyed hearing about some of Clementine's Asheville adventures and learning more about our amazing vendors.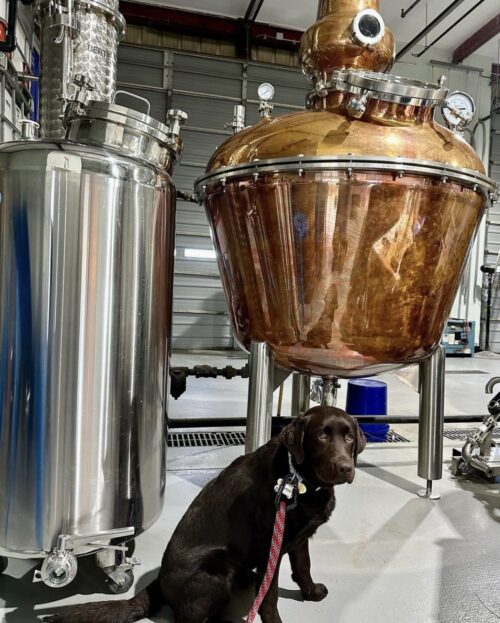 A stay at our Asheville pet-friendly bed and breakfast
We know it's not always easy to leave your furry loved one behind on vacation. Our pets are a part of our family, and we miss them when they're gone! 
If you're looking to plan a vacation in Asheville, bring your pet along too. Our pet-friendly rooms are spacious, private, and perfect for you and your furry loved one. Besides, Clementine always loves making new friends!
If you'd like to book a pet-friendly room, please check our offerings here. If you have any questions or need recommendations for dog-friendly things to do in Asheville, feel free to contact us! We love chatting about our beautiful city.