Take a peek through the curtained windows of 1900 Inn on Montford, and you'll catch a glimpse of a day in the life of a bed and breakfast. But look a little closer and you'll find so much more than that — a place that celebrates all of life's precious moments. From room corner to room corner, our inn houses special memories of travelers near and far, whether it be a wedding, family reunion, couples' getaway, or a vacation. We're lucky and grateful to have been a part of so many wonderful moments over the years and to have guests return year after year to relive their memories and create new ones too.
It's our guests that make each and every day so fulfilling. We've made countless friends, shared stories, and even celebrated holidays with so many along the way. But two guests in particular have found a special place in our hearts over the years — Bobby and Linda Powell. After a grand total of 16 visits, we consider these wonderful folks close friends, and we're so glad that just by mere chance, they happened to find us. 
So here's a little piece of their Inn on Montford story, told by Linda herself.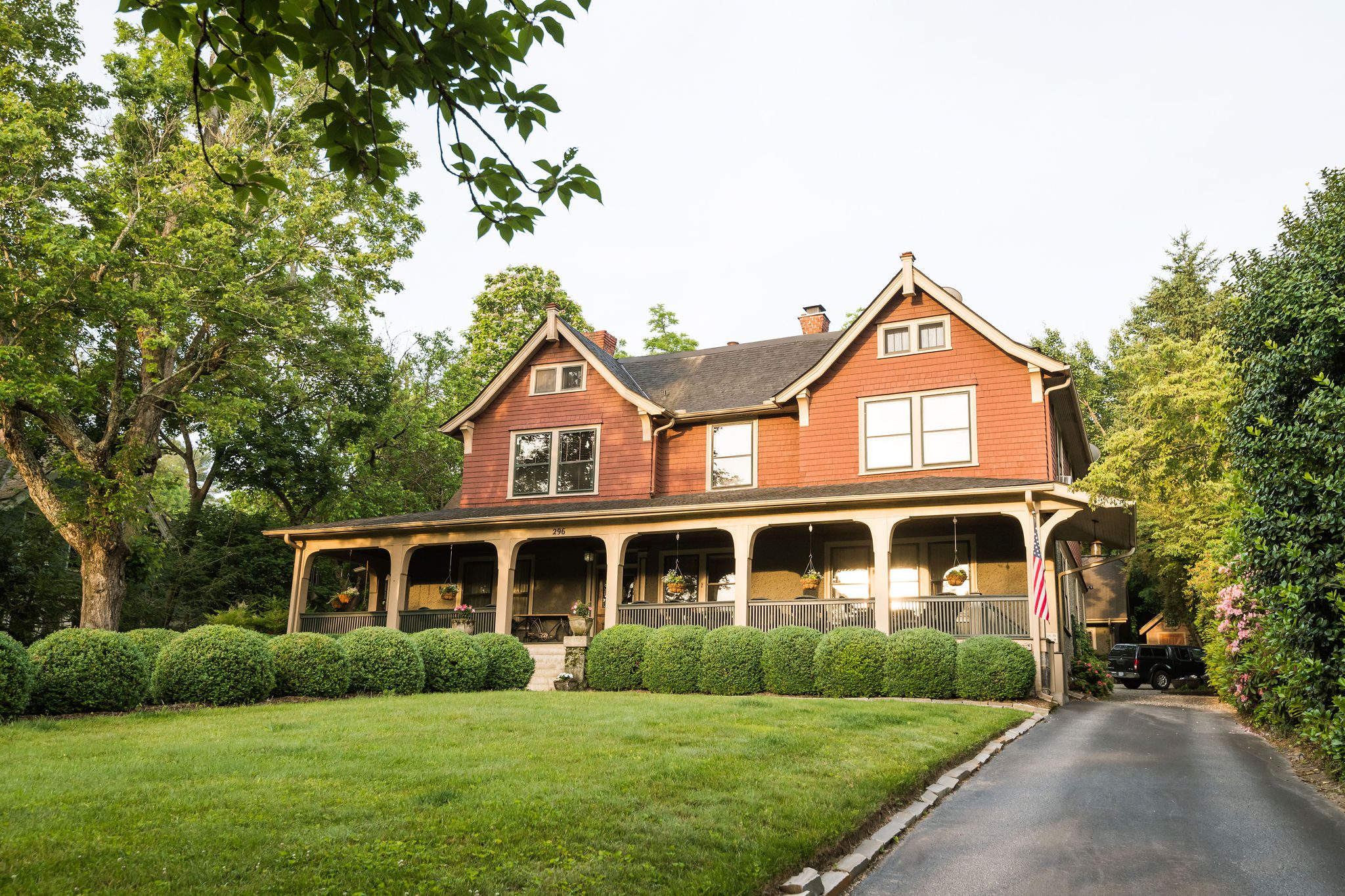 Finding 1900 Inn on Montford
I'm a proud Western North Carolina native, specifically from the Swannanoa area, and when my parents passed, we didn't have anywhere to stay when we wanted to come back and visit my siblings. So when it came time to plan our next trip to the mountains, we knew we wanted to stay close to downtown Asheville. My husband, Bobby, and I started looking around for accommodations, and we stumbled upon 1900 Inn on Montford. We were immediately struck by its beautiful architecture, and we loved that it was a historic home with a story of its own. We'd never stayed at a bed and breakfast before, so I was excited for a new, fun adventure, and let me tell you, it exceeded all of our expectations. 
From our very first stay, we've absolutely loved 1900 Inn on Montford and the experience it offers. In the summertime, when it's warm, one of my favorite things to do is to sit on the porch early in the morning with a cup of coffee and catch the sunrise before eating breakfast. It's just so nice to walk downstairs, enjoy the scenery, and be greeted with a delicious, homemade meal every morning.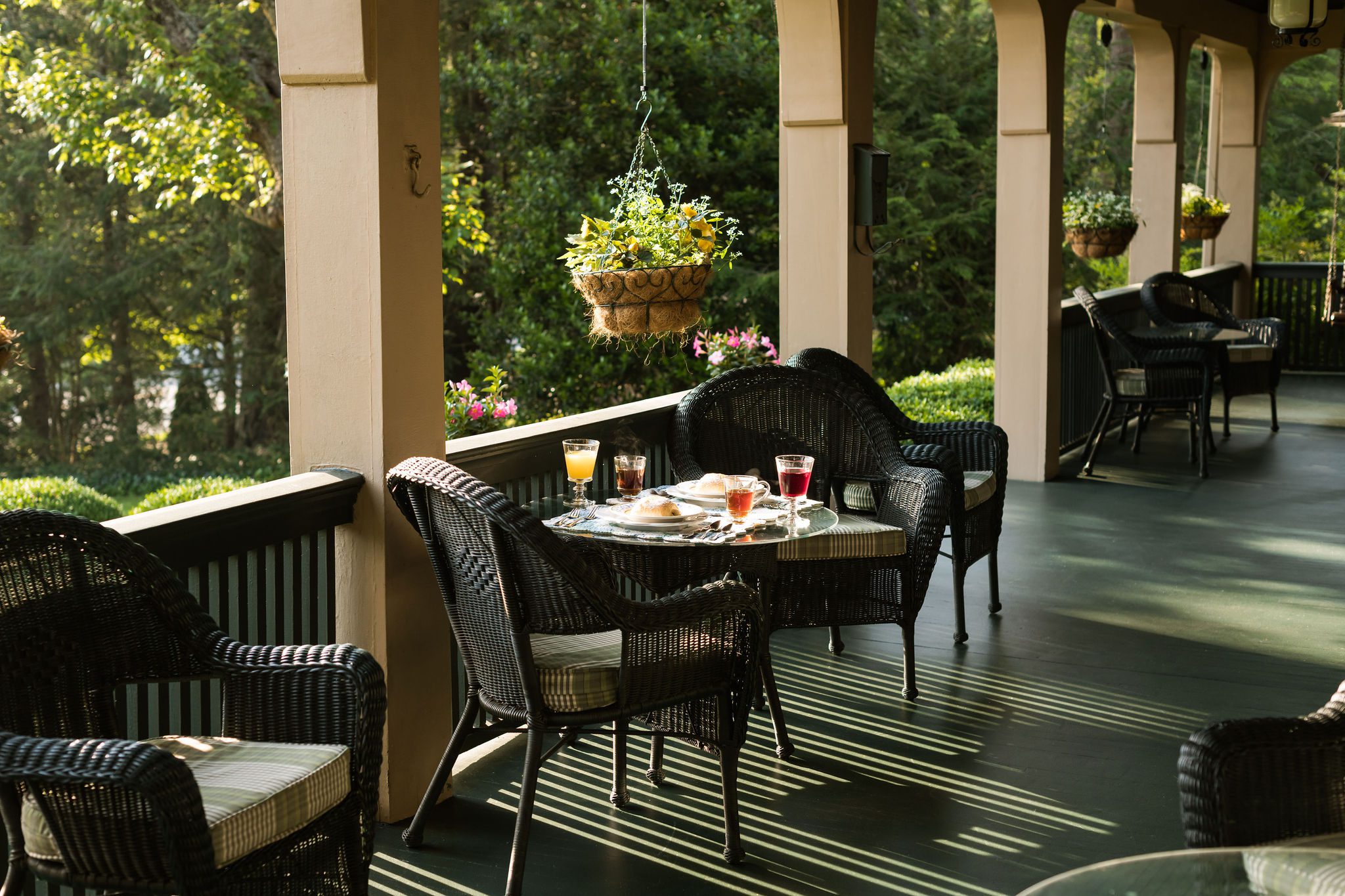 Another thing we love is relaxing with a glass of wine during happy hour and listening to live music on the porch on Saturday evenings — that's such a special treat. Being able to walk to so many great restaurants in the Montford area is a plus too, and Willy knows all the best restaurants to go to.
From the delicious food to the special touches to the intentional hospitality, the inn is just all around such a beautiful place to stay. 
An Asheville Bed and Breakfast That Feels Like Coming Home
We've stayed at 1900 Inn on Montford 16 times so far, and every time we arrive, it feels like being at our second home. When we get into town and turn down Montford Avenue, it's as though we're driving down our own street, and there's this sense of calm and serenity that comes over me, and I immediately feel at ease. 
The nature of 1900 Inn on Montford's hominess really all comes down to Willy and Shawnie, and how they've cultivated the experience. From the minute we walk through the front door, Willy and Shawnie are there to greet us — just like we're coming home to family. 
My husband and Willy even talk as though they're family. Bobby hates fruit with seeds, like blackberries and raspberries, so he always kids around with Willy about whether or not any mystery berries are going to appear on his breakfast plate. Willy and Shawnie are so accommodating with food preferences, so that would never happen of course, but it's just funny to hear them go back and forth. 
Everything about Willy and Shawnie is lovely. They're caring, attentive, bubbly, and we truly feel like they're part of our family now. 
Special Memories with Willy and Shawnie at 1900 Inn on Montford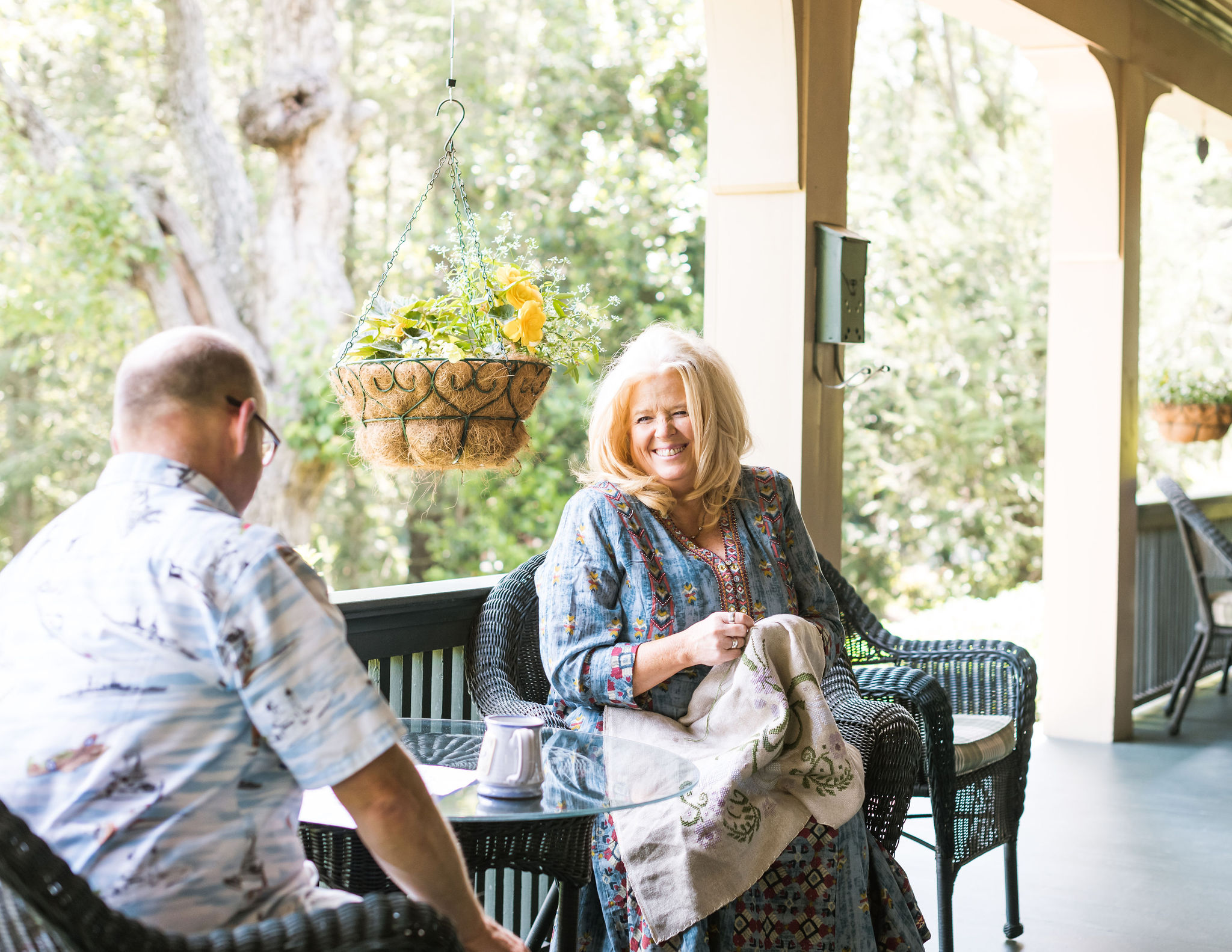 Over the years, we've gotten to know Willy and Shawnie very well. I mean how could you not after 16 trips! Here are a few cherished memories I have that I think speaks wonders to the kind of people they are. 
During our past stays at the inn, we often frequented the Italian restaurant down the street, Chiesa. Unfortunately, it's no longer in operation, but we loved the food there. Once during Covid, we were staying over the weekend and caught the Saturday night porch music. Rather than going out to dinner that night, we decided to order takeout from Chiesa. Willy rode there on his bike and brought our food back for us. Talk about service! 
Another time, we were staying at the inn over Halloween weekend. Willy and Shawnie dressed up and tons and tons of kids came by to trick or treat. We were actually shocked by the number of kids who came by the inn that night, but Willy and Shawnie were so good to each family who came to the door — talking to them, handing out candy, and just being so sweet. We sat on the porch and observed, but it showed how caring Willy and Shawnie are to anyone that they interact with — no matter if they're guests, strangers, or little ones.
Why We Love Coming Back
Many times when you travel, you leave your trip with a bad taste in your mouth. You're just ready to go home. And if you've done your fair share of traveling, that has probably happened to you too. But the thing is, that never happens when you stay at 1900 Inn on Montford. The service and stay is consistent every single time. You never feel like you've traveled somewhere just to spend the night — you feel like you belong there. Willy and Shawnie make that happen with their demeanor and kindness, and that's why we love 1900 Inn on Montford so much. It's a special experience that you just can't find anywhere else.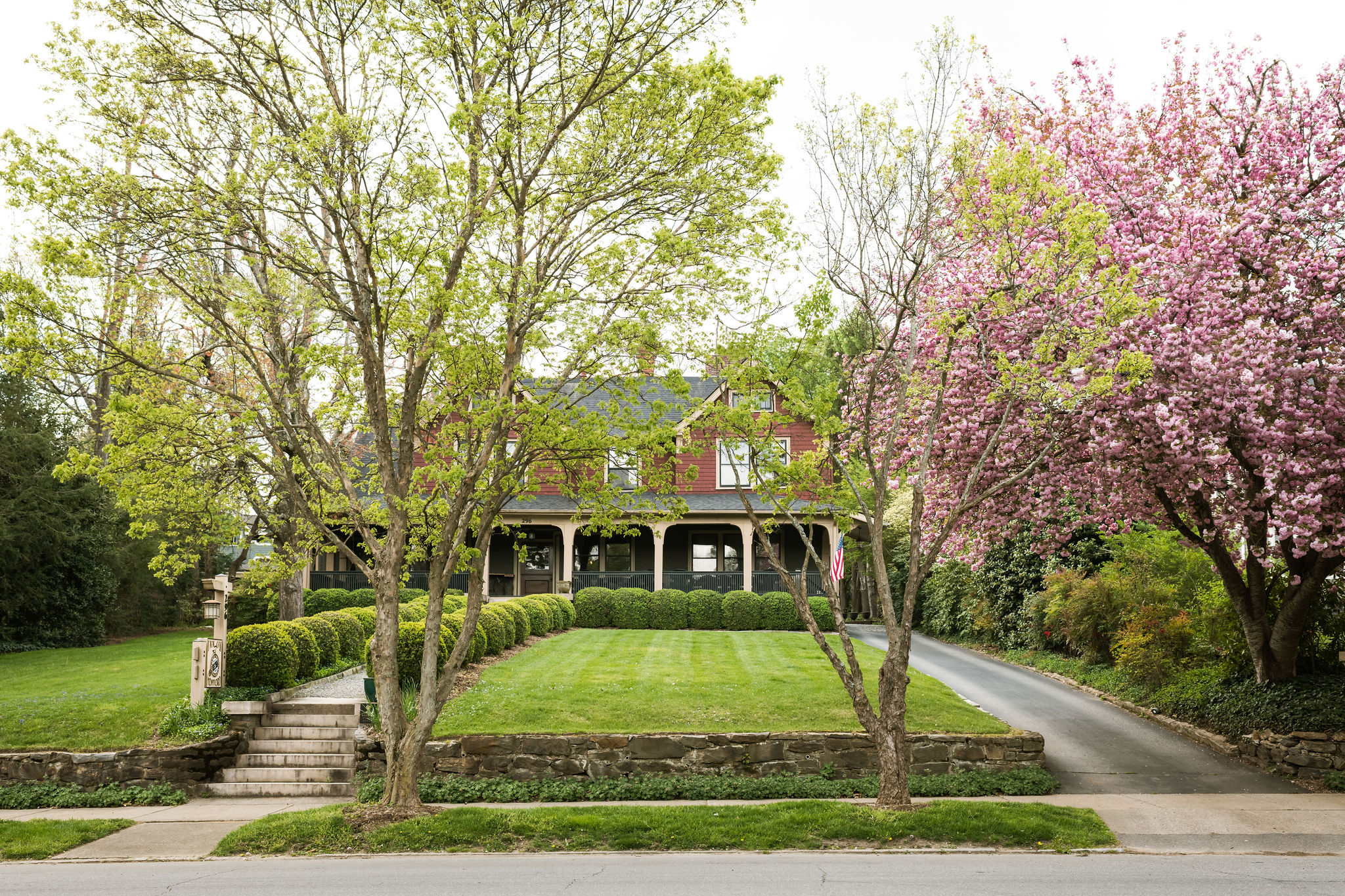 Interested in a visit to our Asheville bed and breakfast?
We'd love to have you! If you're interested in booking a visit, check out our room availability here. We are more than happy to answer any questions you have or just chat about our beautiful city! We look forward to seeing you soon!