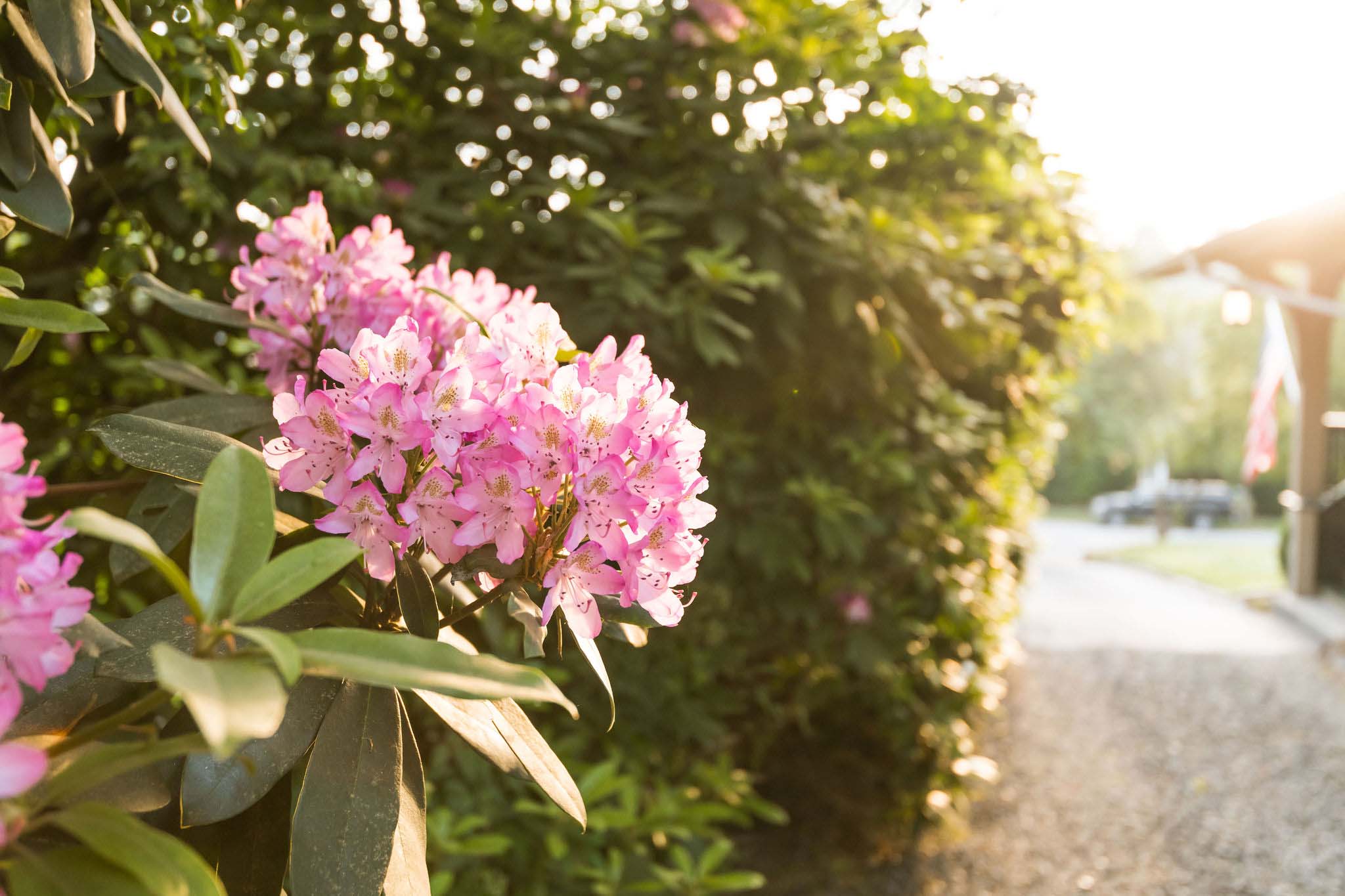 Trees are bursting with leaves, flowers are blooming, and birds are singing their sweet songs. All is new, beautiful, and serene. 
Can you guess what season we're talking about? It's the time of year you've been anxiously awaiting after a long, cold winter. Yes, that's right…. spring!
Springtime is beautiful in whatever corner of the world you live, but it's an especially magical time here in Asheville, NC. 
Why, you may ask? 
Our quaint city, nestled in the Blue Ridge Mountains, comes alive in the spring. Restaurants and breweries open their windows, outdoor patios are in full use, and the city streets are lively again. 
Our mountains take on new life too. After a restful winter, Asheville's outdoor attractions emerge with newfound beauty and excitement. 
Whether you're visiting this spring for good food and drinks, or you're a true outdoor enthusiast, our vibrant city has something to offer everyone. It's a special time of year, and we're excited for you to experience it too! Here are a few things to do in Asheville, NC, to get you started planning your trip.
Blissful Days & Relaxing Evenings at the Inn on Montford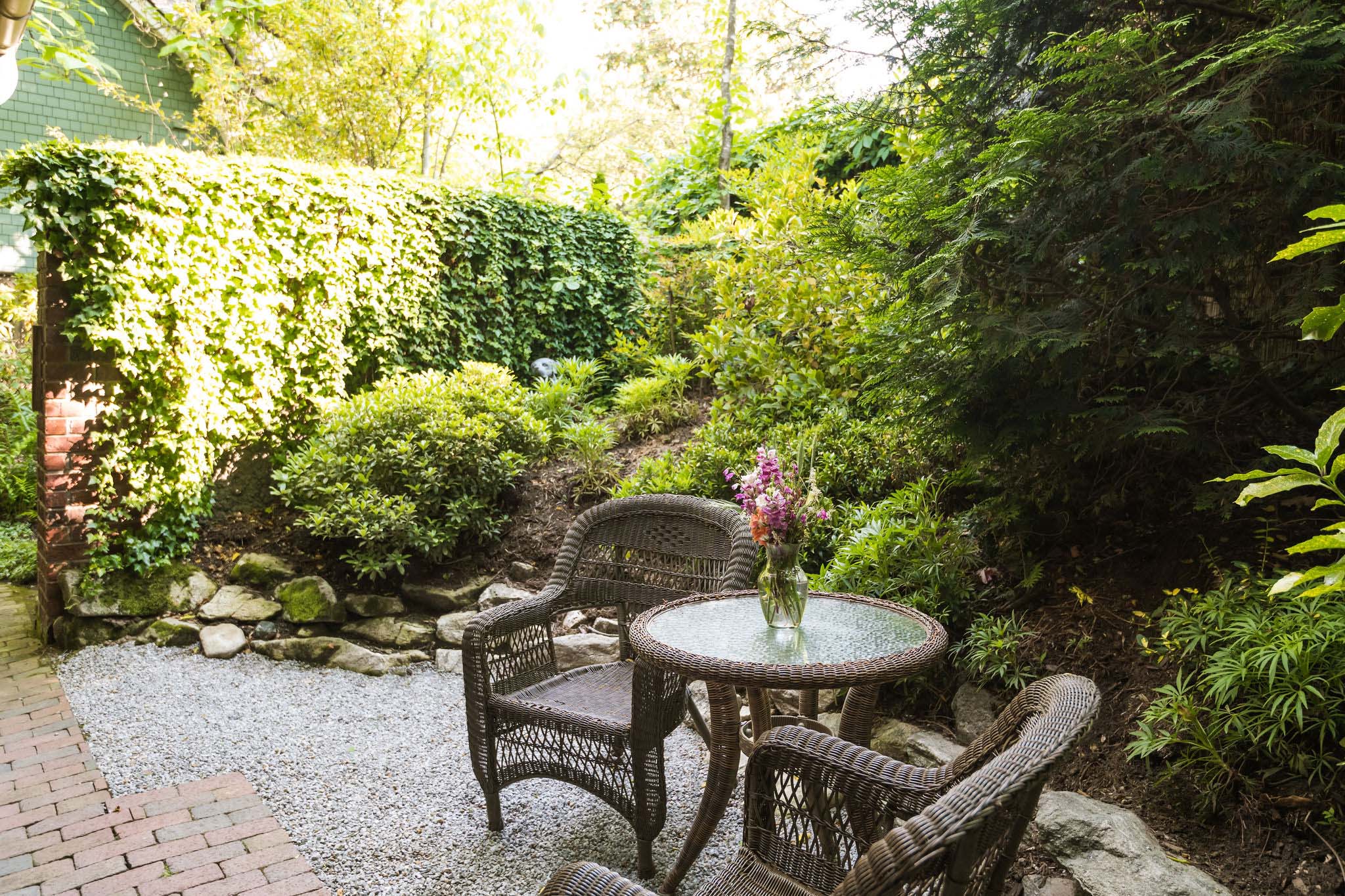 Our favorite parts about springtime at the Inn? 
Let's start with the enchanting blooms you'll see at the entrance to the property and in the surrounding Montford neighborhood. The pink hues from the cherry blossoms, and flowers around the inn, transform the grounds into a lush, vibrant array of color. Our talented team of gardeners are truly incredible, and you'll see their artistic touches as soon as you step onto the property.  
We love any excuse to be outdoors in the spring, and that's especially true on Saturday evenings. At dusk, when the sun's golden rays hit, a porch serenade is just what the senses need. A time to relax, rejuvenate, and float away on the sounds of mountain music. 
From toe-tapping to joining in on a yodel to wiping a teary eye after a soulful serenade, you're in for an artful treat. Sip on a relaxing beverage, enjoy the lush green hues around you, and settle into your spot for a songful social event from 6-7 p.m. 
Eat, Drink, and Relax
We like to say we're a bit spoiled when it comes to the food and beverage scene. From pub food to high-end dining, Asheville has it all. What we love most is the variety of mouth-watering dishes our restaurant's offer with a focus on local, seasonal, fresh ingredients. If you want a nice evening out on the town, we've got you covered. 
Cozy up to a cocktail with breathtaking views of the mountains at the Sunset Cocktail Terrace at the historic Omni Grove Park Inn.
Enjoy the springtime air on the outdoor patio at an area favorite, Jargon, while you savor flavors from local farmers to wow your palate and intrigue you with culinary delights.
Finally, indulge in a handcrafted chocolate treat from Asheville Chocolate while you stroll through the streets of downtown. 
Outdoor Adventures
With spring in the air, it's time for adventure. 
Located just outside the heart of downtown Asheville, the inn is conveniently close to many of the area's outdoor attractions. Lace up your shoes and get ready to explore!
Biltmore Blooms 
For those with green thumbs and a love for natural beauty, nothing quite compares to the spring blooms at the Biltmore Estate. Walk amongst the intricate wonders of over 130,000 types of flowers as you flow through the gardens and Conservatory. Our favorites are the orchids on display and of course, the tulips in full bloom.
Explore the WNC Arboretum
The Arboretum is a place you'll want to add to your list of outdoor excursions. This family and pet-friendly 434-acre landscape, in the Pisgah National Forest, offers both natural gardens and hiking trails. You can start your visit with a leisurely stroll through some of the outdoor garden springtime exhibits and finish your stay by walking along the Arboretum's forest trails. 
Blue Ridge Parkway Views
After a barren winter, the Blue Ridge Mountains in spring are a sight for sore eyes. The contrast between the blue hues of the mountains and the rich green foliage easily make the Parkway one of Asheville's biggest attractions. 
We know everyone's idea of adventure is different, so here are some ways you can cater the great outdoors to what you're looking for. 
Take a slow, easy drive through the forest. Stop at some of the scenic overlooks to enjoy the rolling mountains and have a picnic. Or if you're feeling extra ambitious, you can plan a hike on one of the Blue Ridge Parkway's many trails. Whatever you choose to do, you're in for a fabulous day.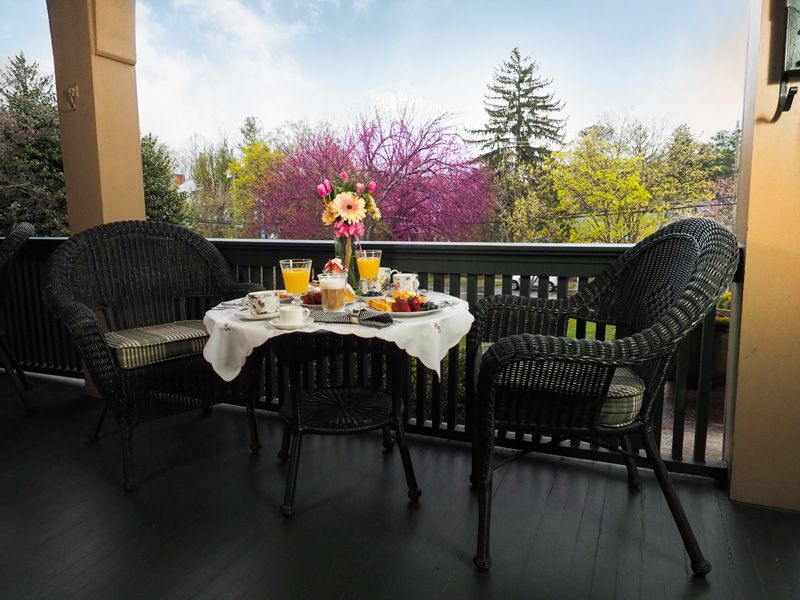 Ready to Plan Your Spring Trip to Asheville?
Spring is just around the corner, and we're looking forward to seeing you! We hope these suggestions are helpful as you plan your trip. If you have more questions on what to do in Asheville, NC, or where to go, we're always here to help.