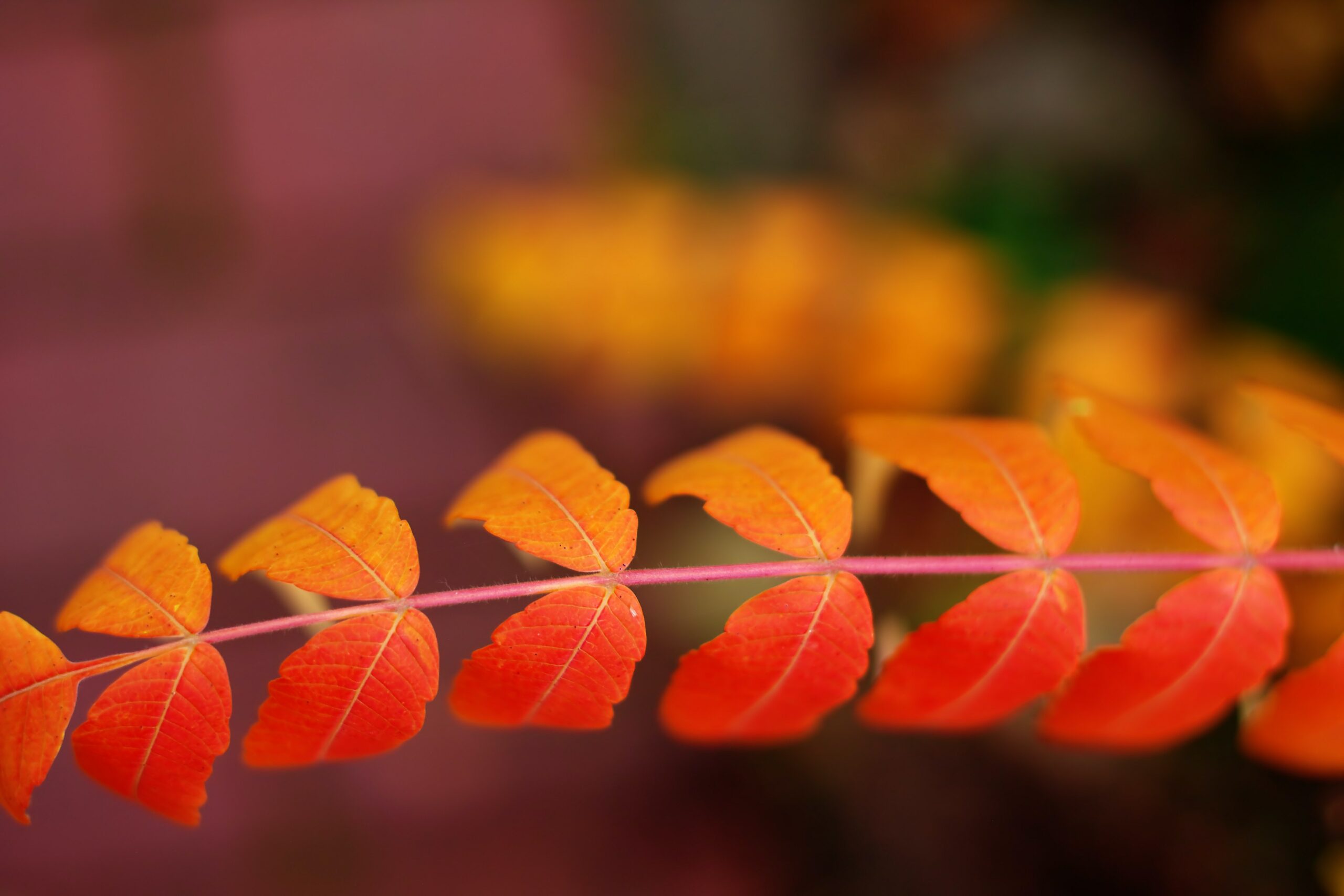 Is there a more magical season than fall in the mountains? The air is crisp, the leaves are glowing with vibrant red and yellow hues, and the smell of apple and pumpkin spice permeates the air. And of course, there is an abundance of fall treats that we've waited patiently for all year — apple pie, fall pastries, and our favorite of them all, Shawnie's famous pumpkin chocolate chip cookies fresh out of the oven. 
As autumn lights up the fall mountains of our "Land of the Sky," there are so many ways to celebrate the season. From outdoor activities, to fall inspired meals at local restaurants, there's a little something for everyone — and Willy and Shawnie have a lot of fun ideas to share. 
Follow along as we take you through the "Latest Adventures of Willy and Shawnie" — fall edition. We hope it gives you a little inspiration for things to do in Asheville, NC, and gives you a little insight into how fun our innkeepers are.  
Willy & Shawnie's Asheville Fall Activities
For Willy and Shawnie, adventure is never far behind. Our two 1900 Inn on Montford innkeepers love getting out and about around Asheville and discovering new things to do and places to go. And this fall, they've been busy!
A Day at Cataloochee Valley 
Going to see the elk in Cataloochee Valley is a yearly fall must for Willy and Shawnie.
This picturesque valley, home to the Great Smoky Mountains National Park, has many historic buildings and even its own wild elk herd. This is a favorite of Willy and Shawnie's, because it's a bit off the beaten path for most Asheville tourists, so the privacy aspect can't be beat. Not to mention, it's just a beautiful setting to sit out and enjoy nature. Their pro tip is to pack a picnic and explore the valley for the day and see the elk rutting.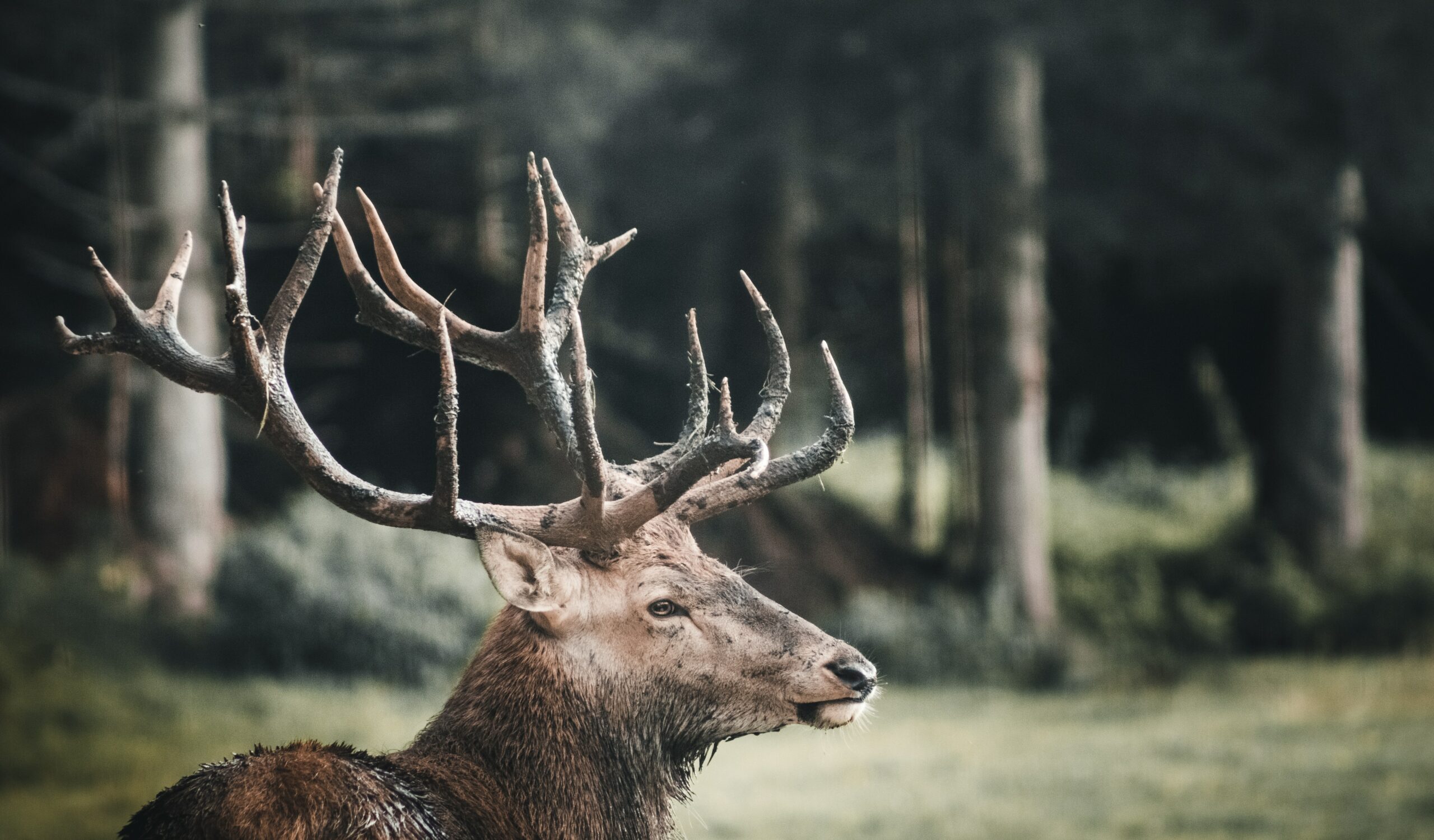 Hiking the Fall Mountains of the Blue Ridge 
If there's one thing to know about Willy, it's that he loves being in the great outdoors. When he has some free time away from managing the inn or he's finished his grocery runs to keep the kitchen stocked, you can find him hitting the trails or biking around town. 
This fall, Willy has been scoping out new places to hike in preparation of our Inn on Montford dog, Clementine, coming soon! This loveable chocolate lab is as much of an outdoor adventurer as Willy, so he's been trying to find hikes for them to go on together. A few of his favorites are Looking Glass Rock, Max Patch, and Black Balsam Knob. Each of these hikes offer beautiful Asheville fall mountain views and vary in difficulty and length.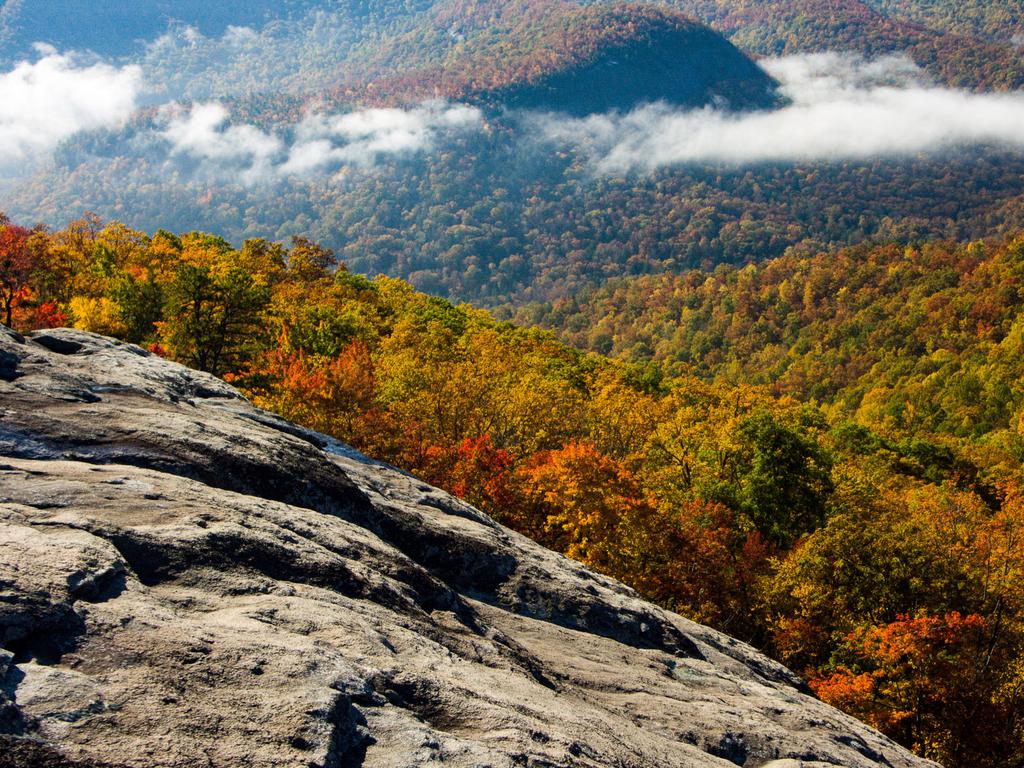 Photo credit: Hike WNC
For Eats & Drinks
Fall time is a season for the senses – from fall aromas to fresh, farm-to-table autumn foods. And as an eclectic foodie town, Asheville restaurants get creative with fabulous fall offerings. Here are a few places Willy and Shawnie have visited recently for an evening out on the town.  
Strada Italiano in Downtown Asheville
For a little Italian flare, our innkeepers love Strada Italiano for its hand-tossed pizzas and savory pastas. The menu includes dishes representing all regions of Italy, including Chef Anthony Cerrato's traditional family recipes that are so fresh and delicious you may forget you're not in Italy.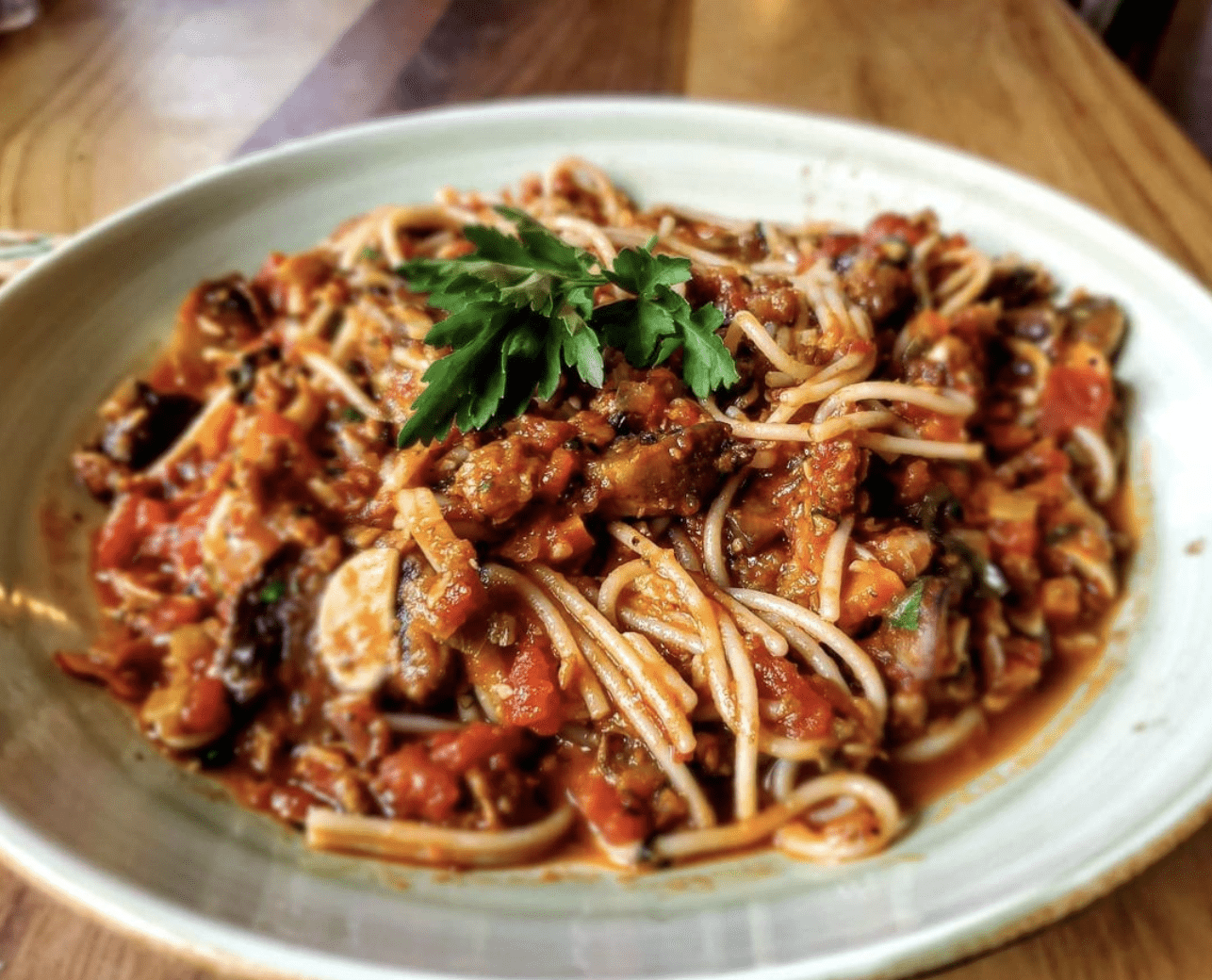 Photo credit: Strada Italiano
Haus Heidelberg in Hendersonville
For this adventure, Shawnie and Will took a scenic drive down to Hendersonville, NC, for a little taste of Germany. Haus Heidelberg has been cooking the finest European and Bavarian specialties for over two decades, so if you want a delicious, hearty meal as the temperatures drop, this is the place! Fun fact, Willy is Austrian, so he especially loves Haus Heidelberg to enjoy authentic schnitzel, sausages and other traditional foods.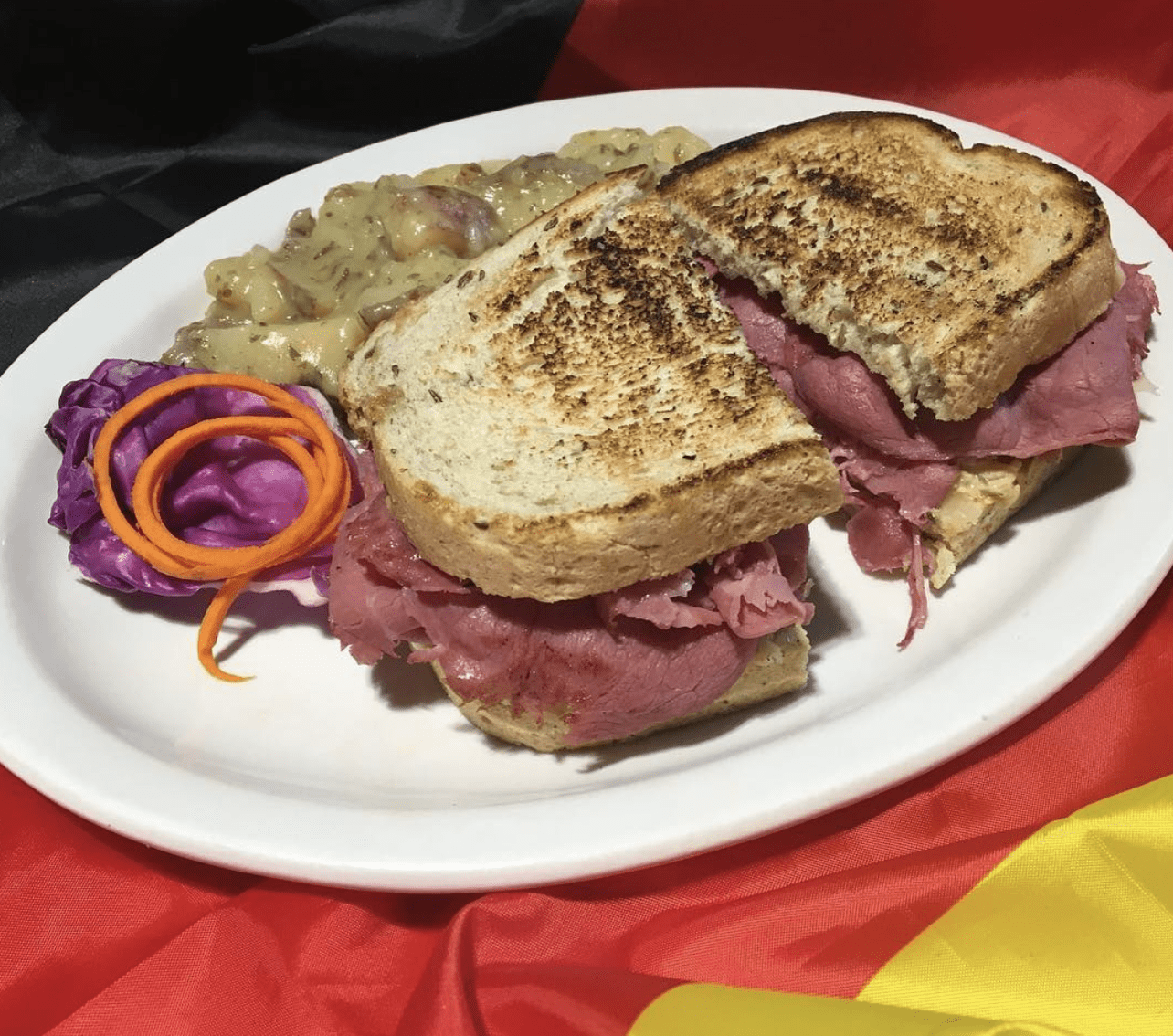 Photo credit: Haus Heidelberg
Fall Mountains at Stone Ashe Vineyard
Another place Willy and Shawnie visited in Hendersonville and loved is Stone Ashe Vineyard, a beautiful winery that specializes in Bordeaux-based grape varieties. They loved relaxing outside, enjoying a glass of wine and a snack. 
Whether you're a red or white wine lover, there's something here for everyone. But maybe the most impressive part of this experience is the beautiful panoramic views of the Blue Ridge Mountains — a perfect place to enjoy the fall colors.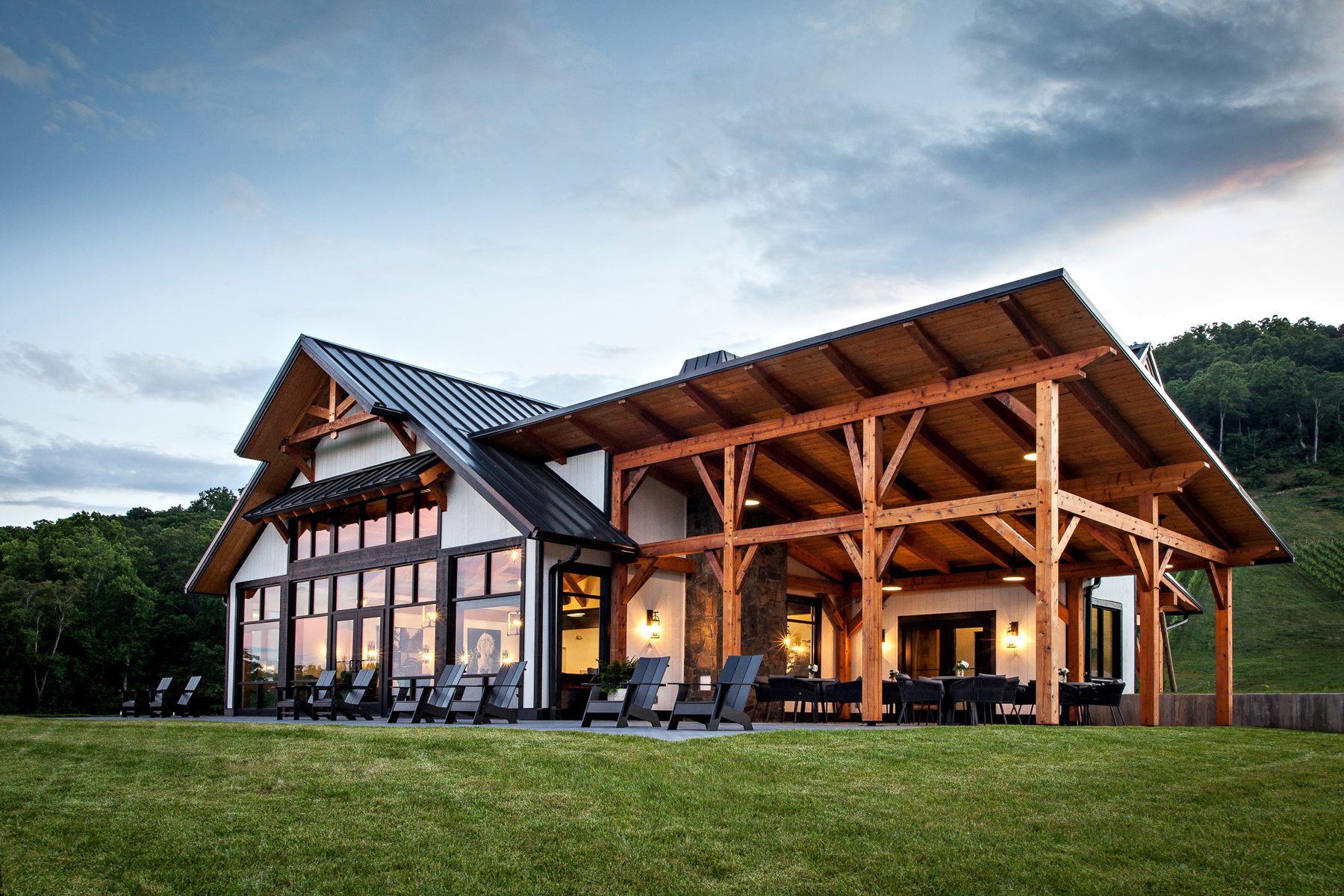 Photo credit: Stone Ashe Vineyard
Carolina Mountain Cheese Festival at Oak & Grist Distillery
The last and final stop on this fall edition of Willy and Shawnie's Asheville adventures was a trip to Oak & Grist Distillery for the Carolina Mountain Cheese Festival. Willy and Shawnie tasted cheese made by local artisans, watched chef demos, and enjoyed delicious Oak & Grist cocktails. They've also just released their fall menu of amazing cocktails that feature flavors like apple cider, cinnamon, coffee, and cocoa so if you're a whiskey or gin lover, put this local place on your list to visit!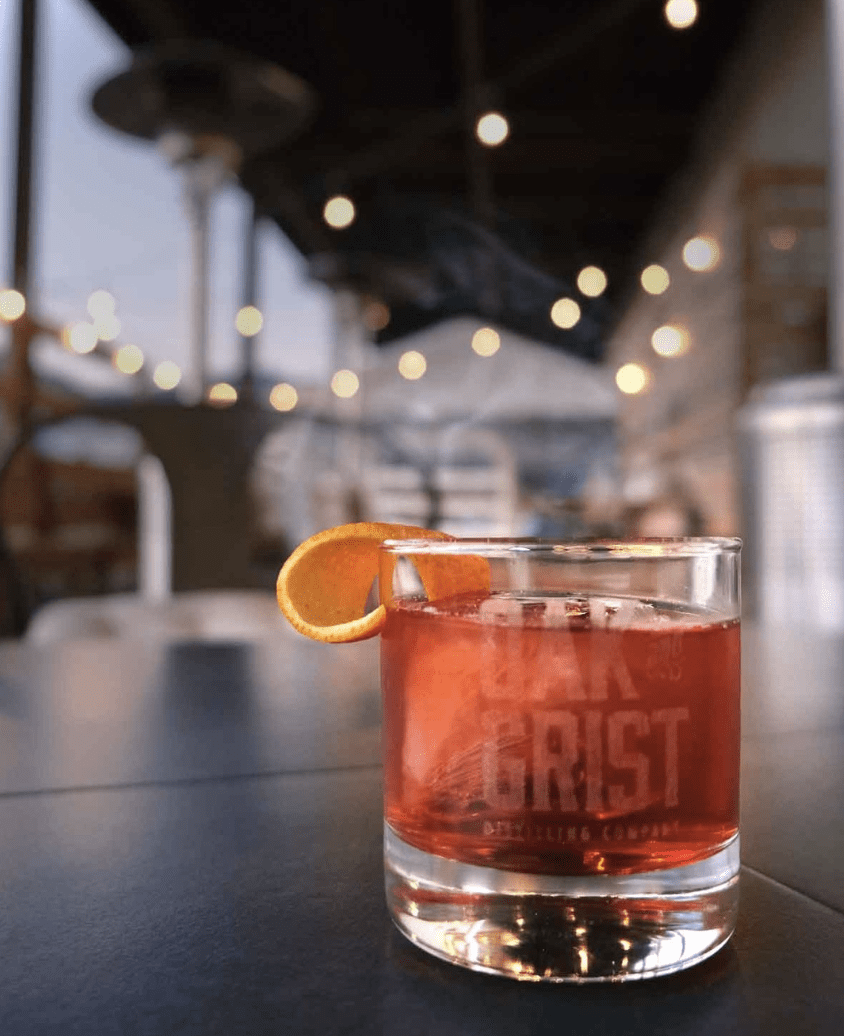 Photo credit: Oak & Grist Distillery
Ready to plan your visit to 1900 Inn on Montford?
We hope you've enjoyed getting to see some of the fun things our innkeepers have been up to this fall! If anything sparked your interest, make sure to ask Willy and Shawnie about it. They love talking about their favorite Asheville places and giving recommendations to guests.
We hope to see you at our Asheville bed and breakfast soon! Book your trip here or feel free to reach out with any questions you may have.