It's that time of year where morning air is crisp, red and yellow hues light up the mountains, and fires crackle at night. 
Fall is in the air.
If you've never had the opportunity to experience Asheville fall colors, you're in for a treat! We're fortunate to live in an area that arguably boasts some of the most beautiful panoramic views of autumn color in the country. So if you're looking for the best time to visit the smoky mountains for fall colors in 2021 and need a little inspiration on how to best experience Asheville, NC, in the fall, here are five ideas to add to your visit to relish the season.
Fall Evenings at the Inn on Montford
We're honored to be featured in Business Insider's 10 Best Hotels in Asheville, NC. Staying at the Inn during the fall season is truly magical. If you've never visited before, here's a little glimpse for the imagination.
We love immersing ourselves amongst the fall colors right here in our own backyard at the Inn on Montford. Put on your favorite scarf, cozy up in a chair on the porch with a hot beverage, and take in the fall air.
We can't forget those special fall evenings too. They should be savored and enjoyed, and we make sure of that — especially on Saturdays. As the sun moves lower in the sky and fall foliage illuminates, evening is met with the sweet sounds of live mountain music. From toe-tapping rhythms to soft, soulful serenades, you're in for an artful experience. Enjoy a relaxing beverage, marvel at the rich autumn color around you, and be whisked away on a tune from 6-7 p.m.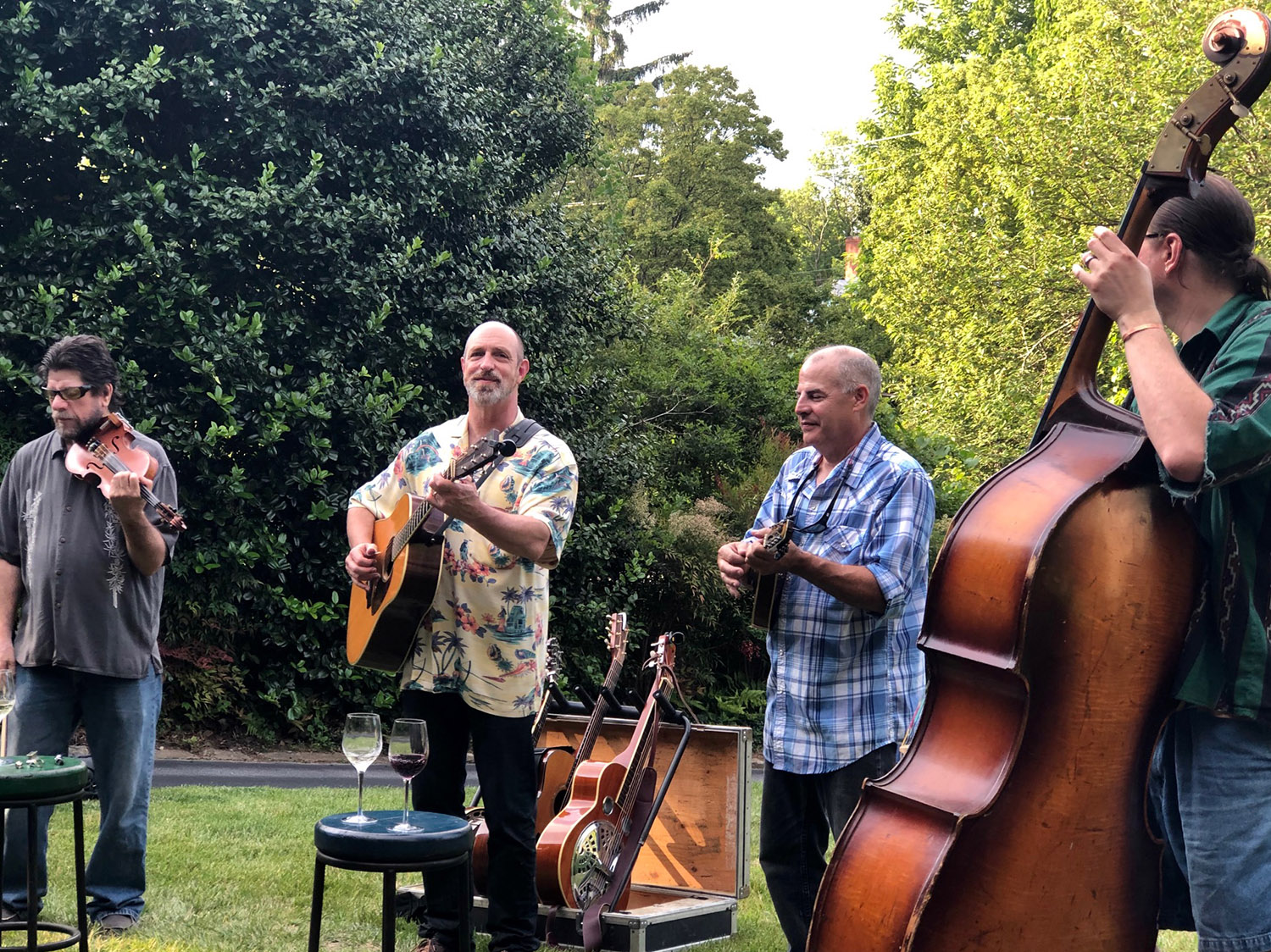 Experience Asheville Fall Foliage 2021
Your autumn adventure is calling. 
To really experience the beauty of fall in the mountains, you have to take advantage of being outside. Whether you're an avid hiker, biker, or you prefer taking a leisurely drive to explore the outdoors, Asheville has something for everyone. 
Stroll Through Leaf Covered Trails
Lace up your hiking boots, grab a snack, and immerse yourself in the beauty of Asheville fall colors with a trail hike. Walk step by step underneath a dense canopy of color with breathtaking panoramic mountain views waiting for you along the way. 
We're fortunate that our lovely mountain town has no shortage of great hiking and biking trails, so we know you'll enjoy them too. Check out our blog where we list some of our favorite biking and hiking trails to help you start planning your adventure. 
Take a Drive on the Blue Ridge Parkway
Wind your way through the valleys and mountains of Western North Carolina with a drive on the iconic Blue Ridge Parkway. 
Fall colors begin at the end of September, with dogwood, sourwood and black gum tree leaves turning deep red. Poplars and hickory trees burst with yellow color, while maples bring warm red hues, and sassafras leaves turn bright orange. If you visit towards the end of the season, in late October, oaks add a touch of brown and deep reds to the mountains. Here is a great Asheville fall colors map to use for this year's fall foliage. 
Drive along the 469-mile road to enjoy the colors and the incredible mountain views.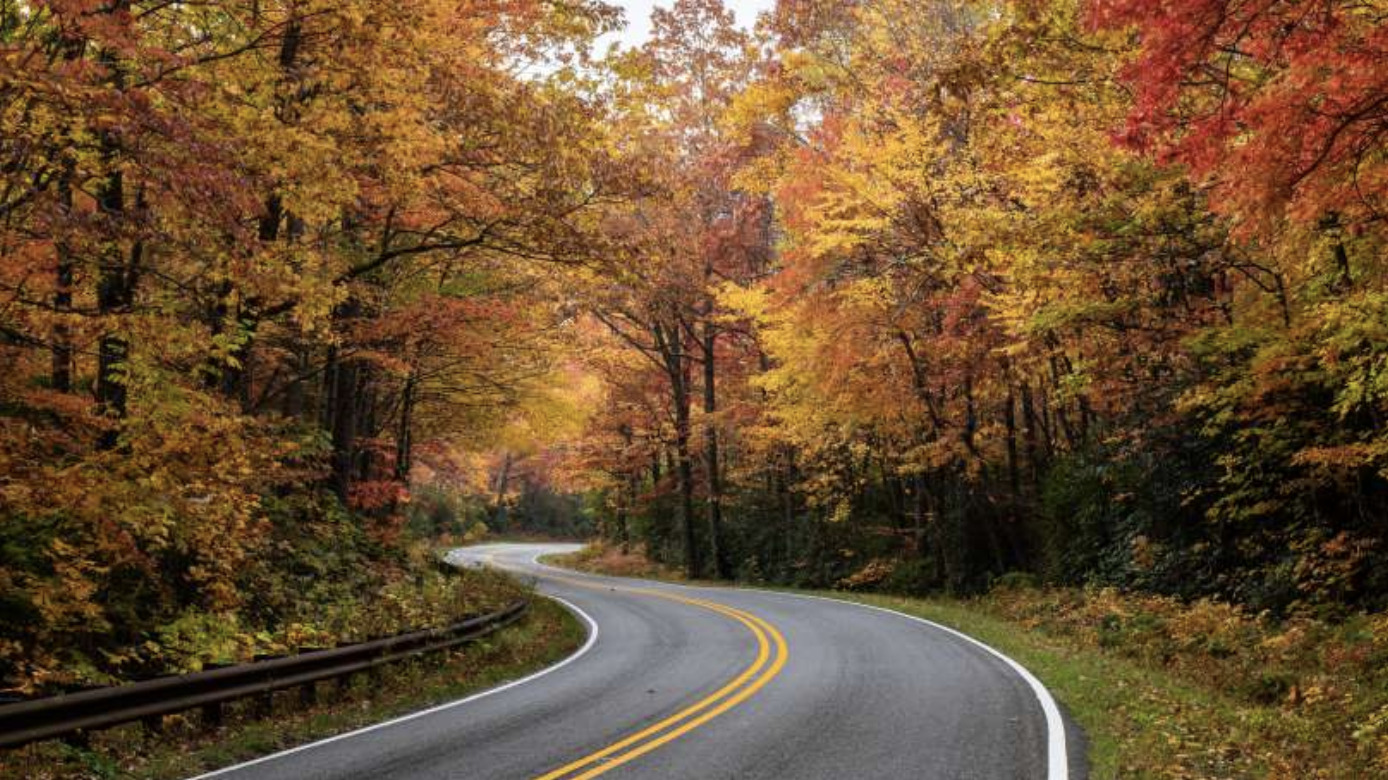 Photo Credit:  www.exploreasheville.com
Plan a Day Trip to Cataloochee 
If you love history and wildlife, this is a place you will want to put on your list of to-do's. This picturesque valley, set in the Great Smoky Mountains National Park, contains many historic buildings and its own wild elk herd. Pack a picnic, and explore the history of the Cataloochee valley for the day.
If you're keen on seeing elk, the best time to watch is either early in the morning or in the evening during the last hour of daylight or so. We recommend bringing a pair of binoculars to make sure you get a good look. 
Apple Picking 
Nothing says fall like the mouth-warming goodness of apple cider, biting into a caramel apple, or the sweet smell of fresh apple pie. 
Hendersonville, NC — just south of Asheville — is one of the country's top apple growing areas. Choose from multiple orchards, many open daily, to visit during harvest season. Stepp's Hillcrest Orchard, Grandad's Apples, and Jeter Mountain Farm are a few of our favorites to stop by. Treat yourself to an apple cider doughnut, a glass of cider, or a bushel of freshly picked apples to enjoy the delicious flavors of the season.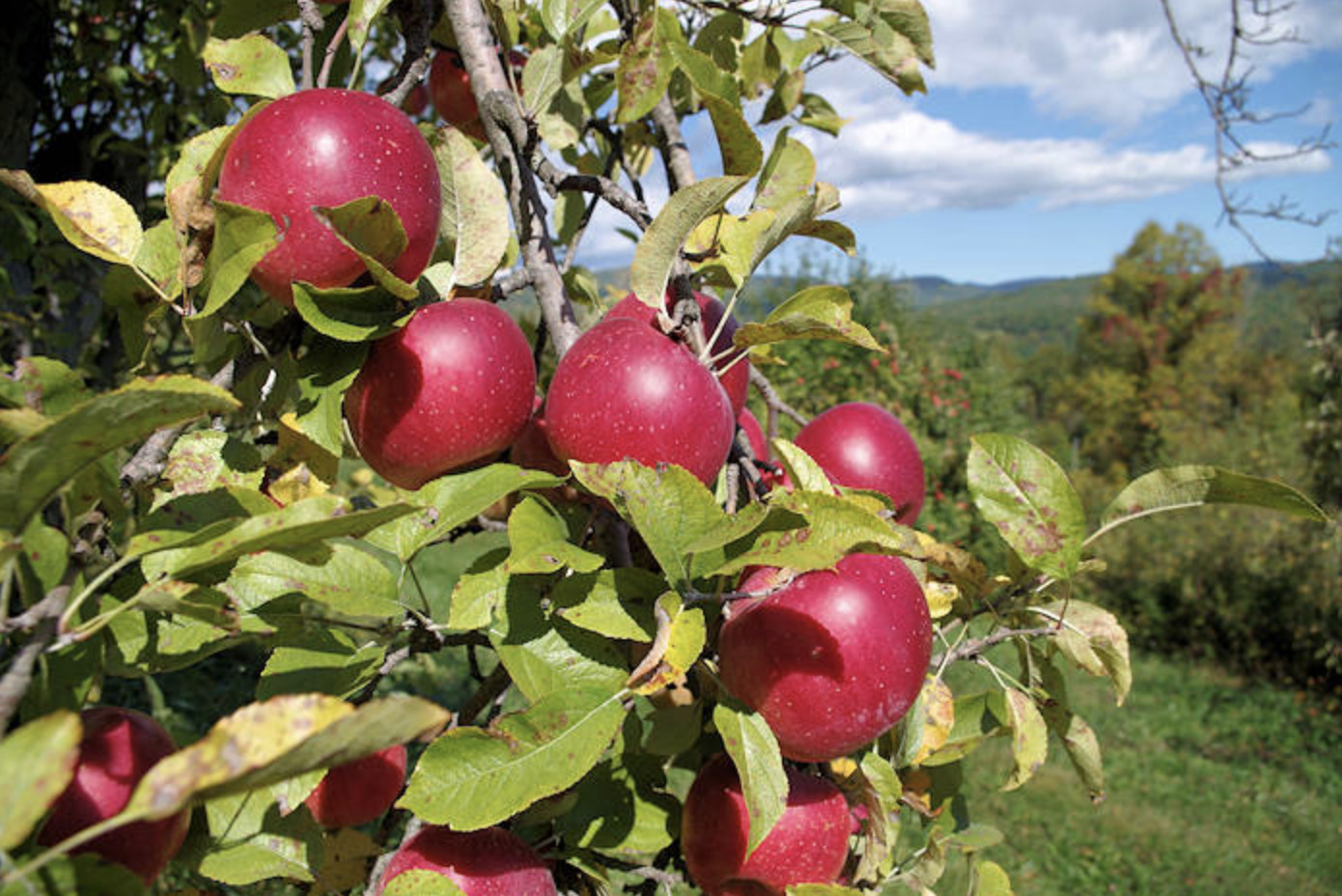 Photo credit: www.romanticasheville.com
Zip Through Asheville Fall Foliage 2021
For the daring autumn adventurers, this Asheville activity is for you! Zip along a canopy of leaves as you soar hundreds of feet above the ground with an afternoon zipline adventure. Enjoy the fall colors with the Mountaintop Tour at Navitat Canopy Adventures, a side-by-side experience that features ziplines as high as 350 feet. If you want to stay closer to Asheville, Asheville Zipline Canopy Adventure offers an in-the-air experience that encompasses 11 ziplines, three sky bridges, and adventure towers that offer beautiful views of downtown Asheville.
Why Wait to Start Planning Your Fall Trip?
If you weren't already itching for the fall season, we're sure you are now after reading about all the fun ways to experience Asheville fall colors 2021! We hope these suggestions inspire you as you plan your trip, but as always, feel free to reach out to us with any questions. We love talking about our beautiful city and giving recommendations. We'll see you soon!