Asheville isn't just a spot on the map. For us, it's a deeply special place, a city we're proud to love and call home. This Appalachian destination's got it all: the breathtaking Blue Ridge Mountains framing the city, a rich culinary scene with cuisines from all over the world, award-winning breweries, and a thriving arts and music culture. 
As a close-knit community, Asheville's has so much more to offer than its wonderful tourist attractions: there's a powerful, intangible feeling of connectedness you experience when you interact with the city. 
If you're staying at 1900 Inn on Montford, your journey begins as soon as you set foot inside our bright and airy space. Even before you say hello, you'll find Willy and Shawnie have done everything they can to bring the soul of Asheville to you, right where you are.
From the chocolates in your welcome gift to the fresh flowers decking the common areas, almost everything you see, smell, and touch in this Asheville bed and breakfast has the essence of Appalachia in it.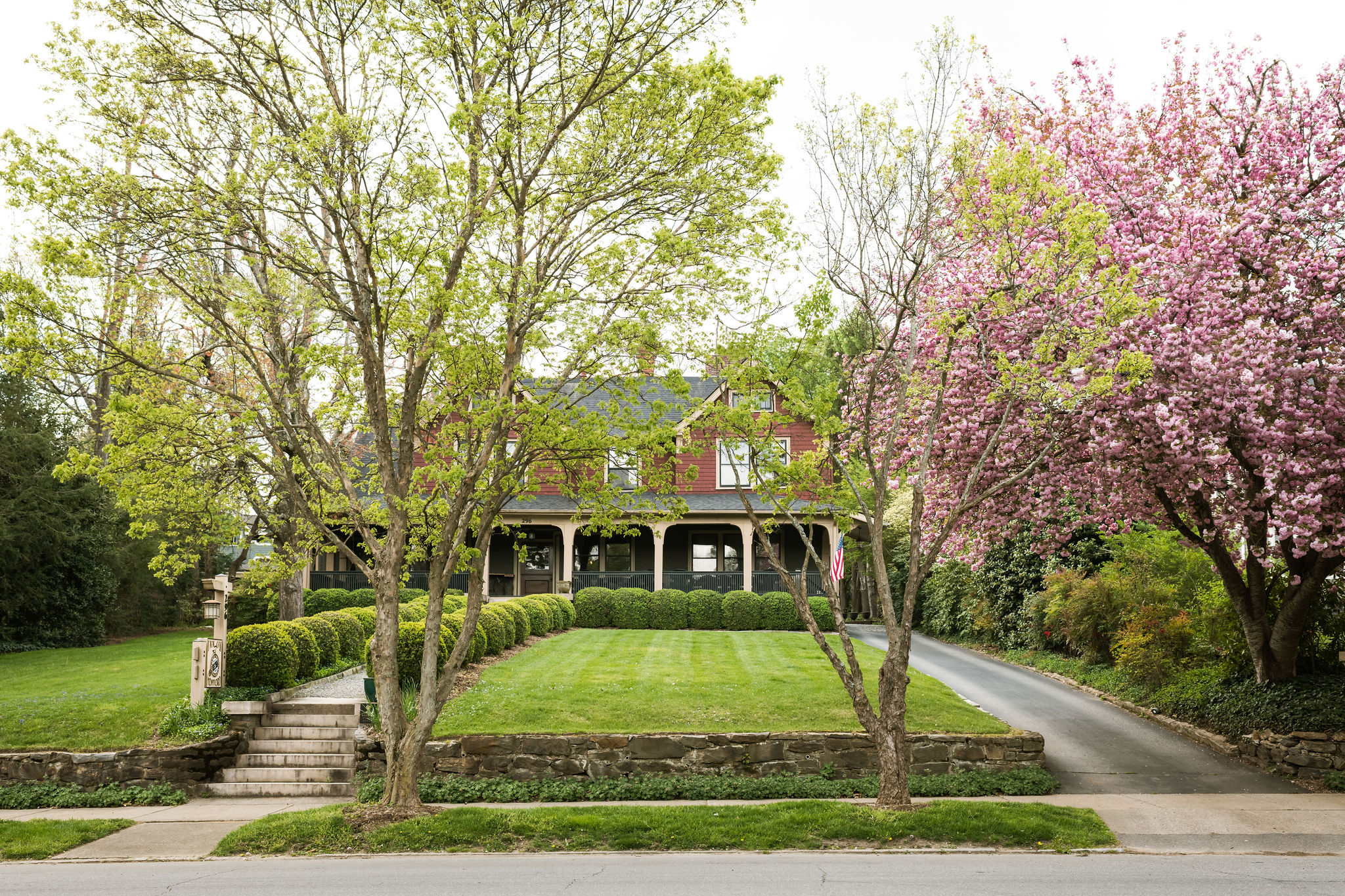 Why is Using Local Companies Important to Willy & Shawnie?
The local economy is Asheville's beating heart, and Willy and Shawnie take great pride in being a part of it. By choosing to work with other small businesses based in the city, we're able to foster a strong sense of community and contribute to a supportive local economy. Most of the produce and artistry are 100% authentic to Asheville, either grown or made in and around the area, many with sustainable practices, and you'll find that they've all got that premium handmade quality to them. "We love getting good quality products that are fresh since they're made locally," says Willy. When you try them out, you'll find it's true!
Local Companies that We Use at Inn on Montford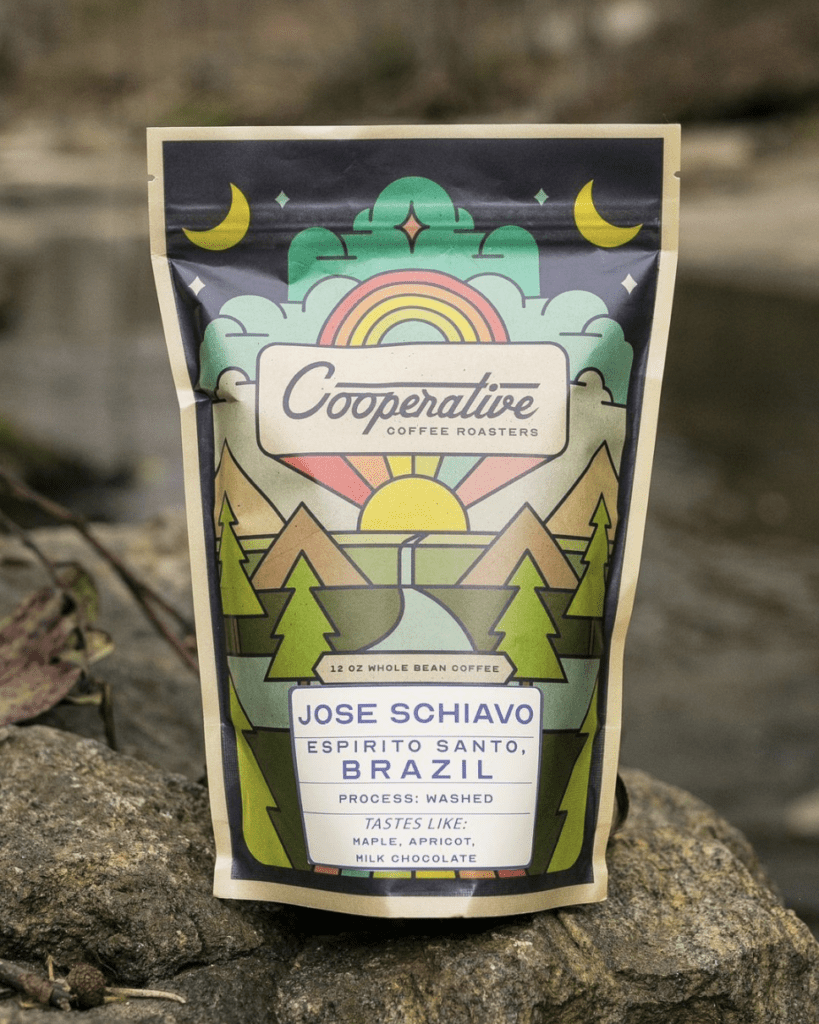 Photo credit: Cooperative Coffee
When you're getting your morning caffeine fix at breakfast, or lounging in the sunroom with a book and a cup of joe, know you're drinking the best Asheville coffee. It's made by Cooperative Coffee, an extraordinary, family-run business that soon hopes to grow into a fully worker-owned cooperative. Right now, it's just three people operating within 700 square feet, cranking out 30 pounds of coffee every hour on a hand-built roaster. The beans are sourced with care, and farmers are paid more than the average market price for their produce. So while your tastebuds will thank you, you'll enjoy it more knowing that it's positively impacting the community!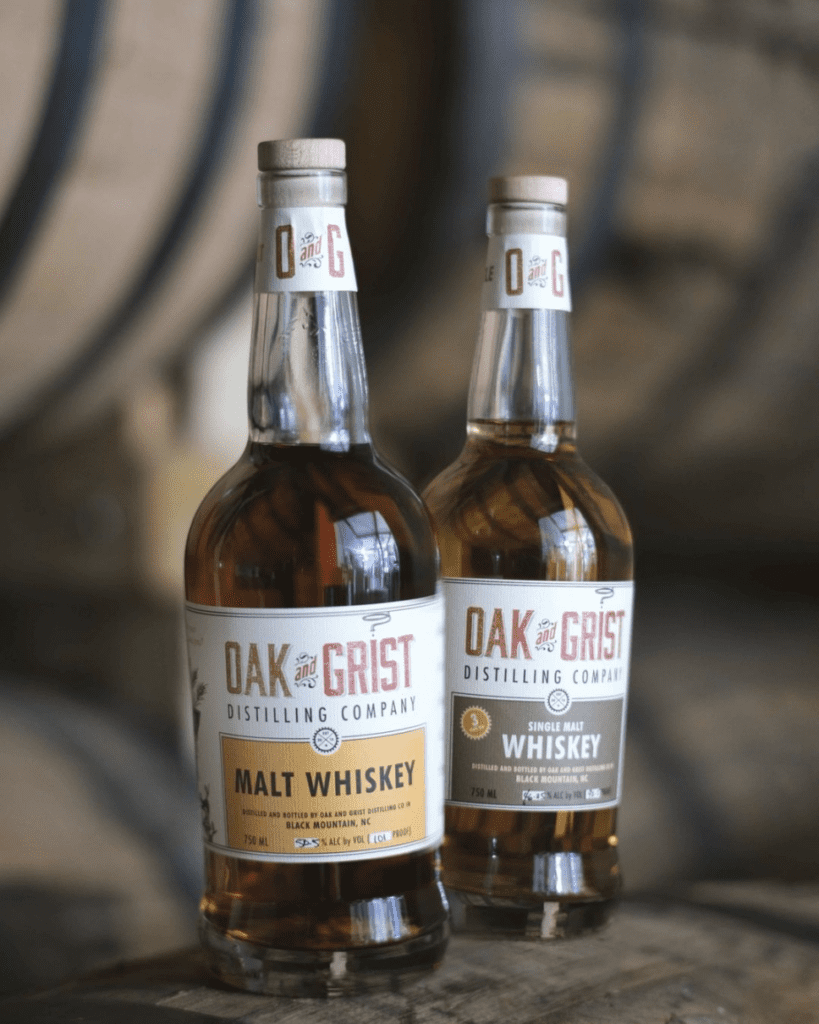 Photo credit: Oak & Grist Distilling Co.
What's your poison? Oak & Grist makes the finest Scotland-inspired whiskey in Asheville , and its award-winning gin is available during happy hour at the Inn.
Whether you're feeling like a good ol' scotch whiskey or looking to taste a classic Asheville gin, you'll love Oak & Grist's 100% from-scratch spirits. This distillery is among the few in the Southeast that use only locally-sourced grains, providing a true grain-to-glass experience. The barley is grown by Appalachian farmers and malted within a 60 mile radius of the distillery. A portion of their profits are donated to a local non-profit, making it taste and feel good.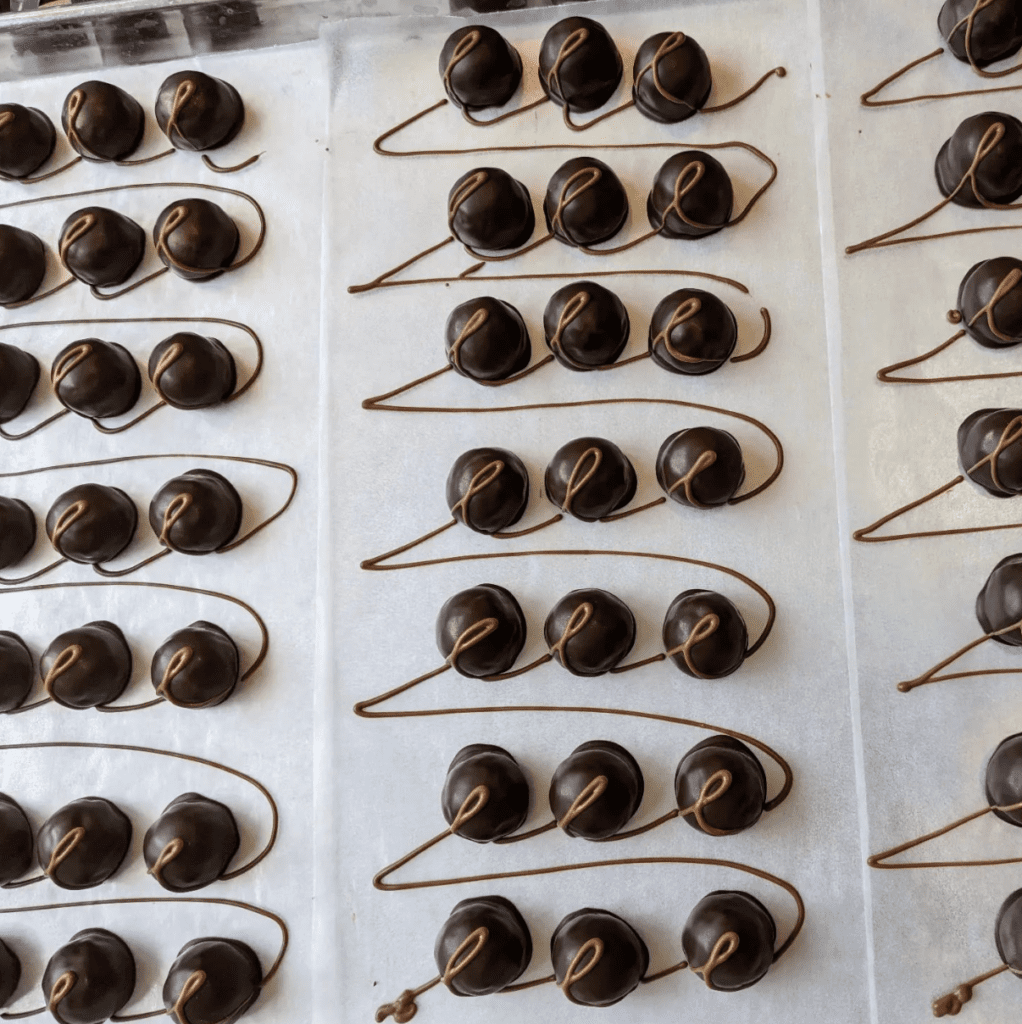 Photo credit: Asheville chocolate
Asheville Chocolate's yummy chocolate truffles are part of the welcome gift you'll receive as soon as you arrive at the Inn and settle into your room. Made from a combination of farm-fresh cream from local Jersey cows and pure Belgian chocolate, there are dozens of varieties available — and they change up frequently! Asheville Chocolate's decadent ingredients are also featured in Shawnie's well-known and well-loved baking addiction as the freshly-made caramel that she uses in some of her cookie recipes. If you're really loving what you're nibbling on, or are nostalgic over Shawnie's cookies, you can make them at home and bring a taste of 1900 Inn on Montford to you!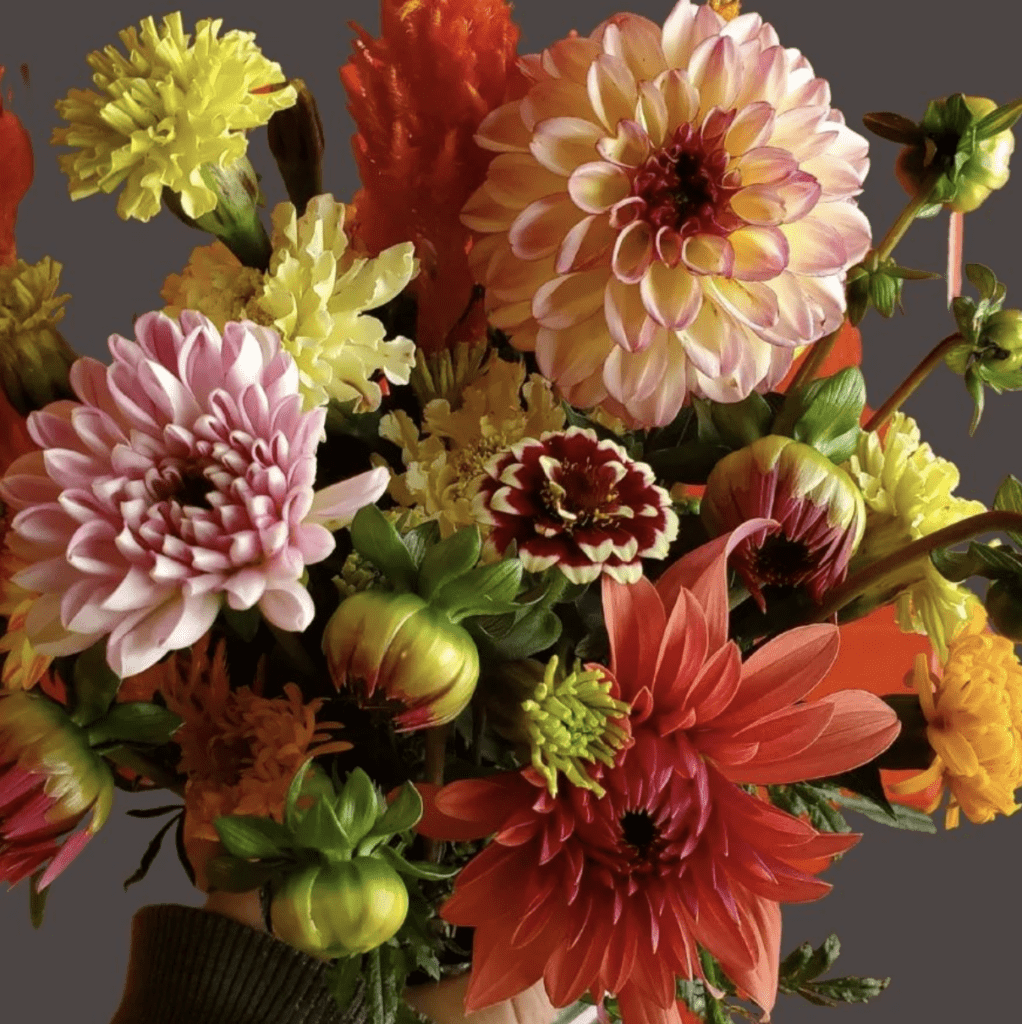 Photo credit: Encompass Farm
As you wander from room to room in the main house, your senses will be filled with the delightful scents of sunny yellow, delicate pink, and lush green blooms, all grown with heartfelt dedication at Encompass Farm. Vannah, the first-generation farmer and founder, is on a mission to establish a resilient, reliable, and convenient alternative to the industrial food system, one that nurtures human life, land and wild diversity. The flowers and the vegetables you'll eat at breakfast are grown on seven former front yards, revitalized into lush, diverse, organic gardens in downtown Black Mountain. The produce tastes great, and the place it comes from is unique!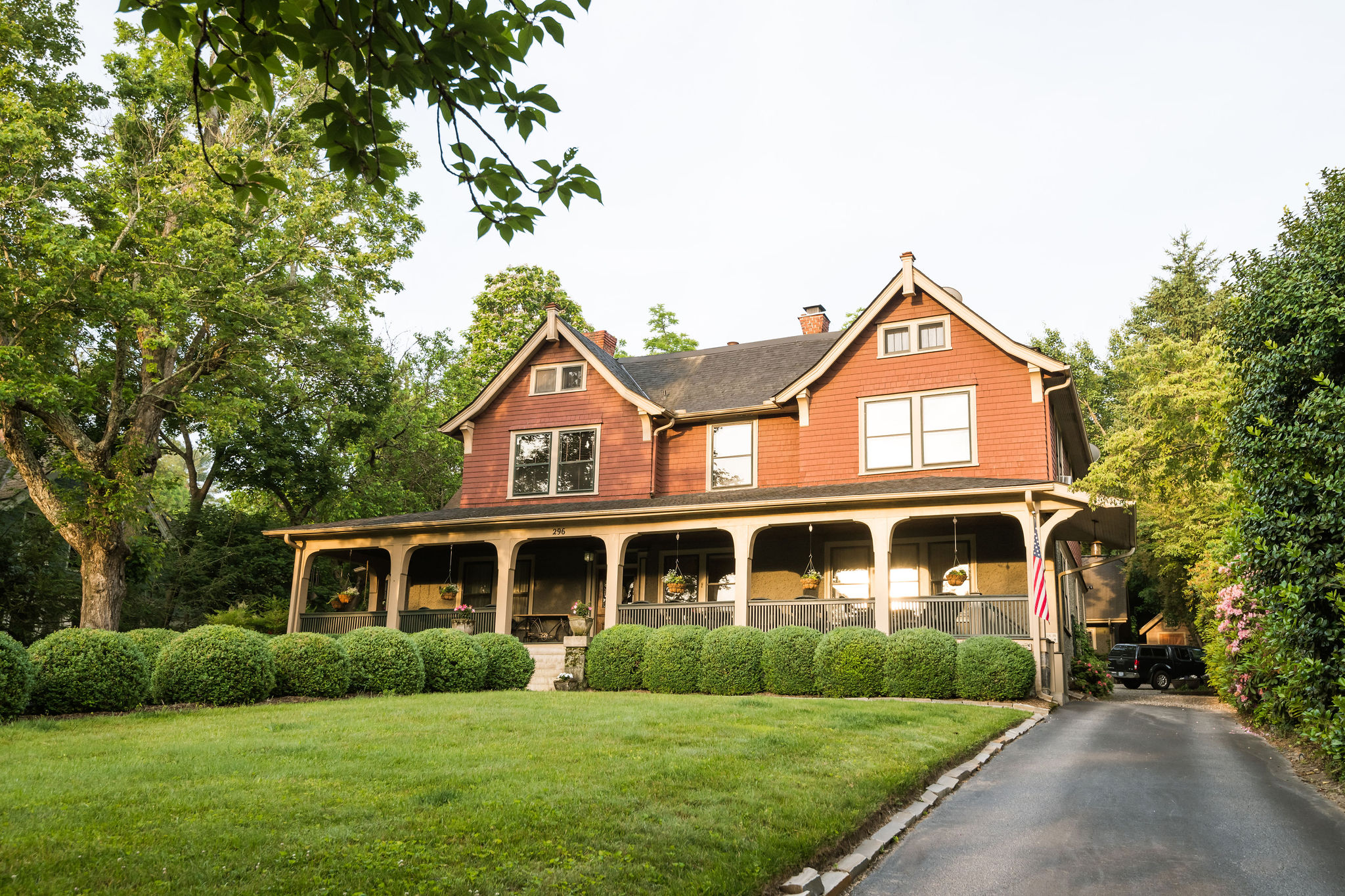 Birds Eye View, one of the stars of Asheville landscaping, is behind the garden maintenance, enhancements, and landscape design at 1900 Inn on Montford.
Willy and Shawnie love them so much that they have recommended them to multiple different businesses in town. They've done up many of the cottage-style homes in Biltmore village, and their gardens often feature in local garden tours. Notably, Birds Eye View is committed to creating sustainable landscapes, including native and edible plants, whenever possible. So what you see is more than a pretty garden–it's a labor of love.
Photo credit: Metro Wines
It's always a good time for a bottle of wine: whether you're just winding down with friends, relaxing in your bathrobe after a warm shower, or just sitting on your porch in the Carriage House, taking in the dusk. Celebrating a special occasion? It will begin as soon as you step through the door to a bottle of prosecco waiting for you. This delicious bottle of bubbly is from Metro Wines, a local favorite, and voted the number #1 wine shop in Asheville for the past 7 years. Their selection of wines is carefully curated to showcase the best of the local region as well as the best of global winemaking. It's so good it's even earned a special mention in The Wall Street Journal and Wine Enthusiast! Metro Wines supplies all the fine Asheville wine and prosecco you'll taste at happy hour.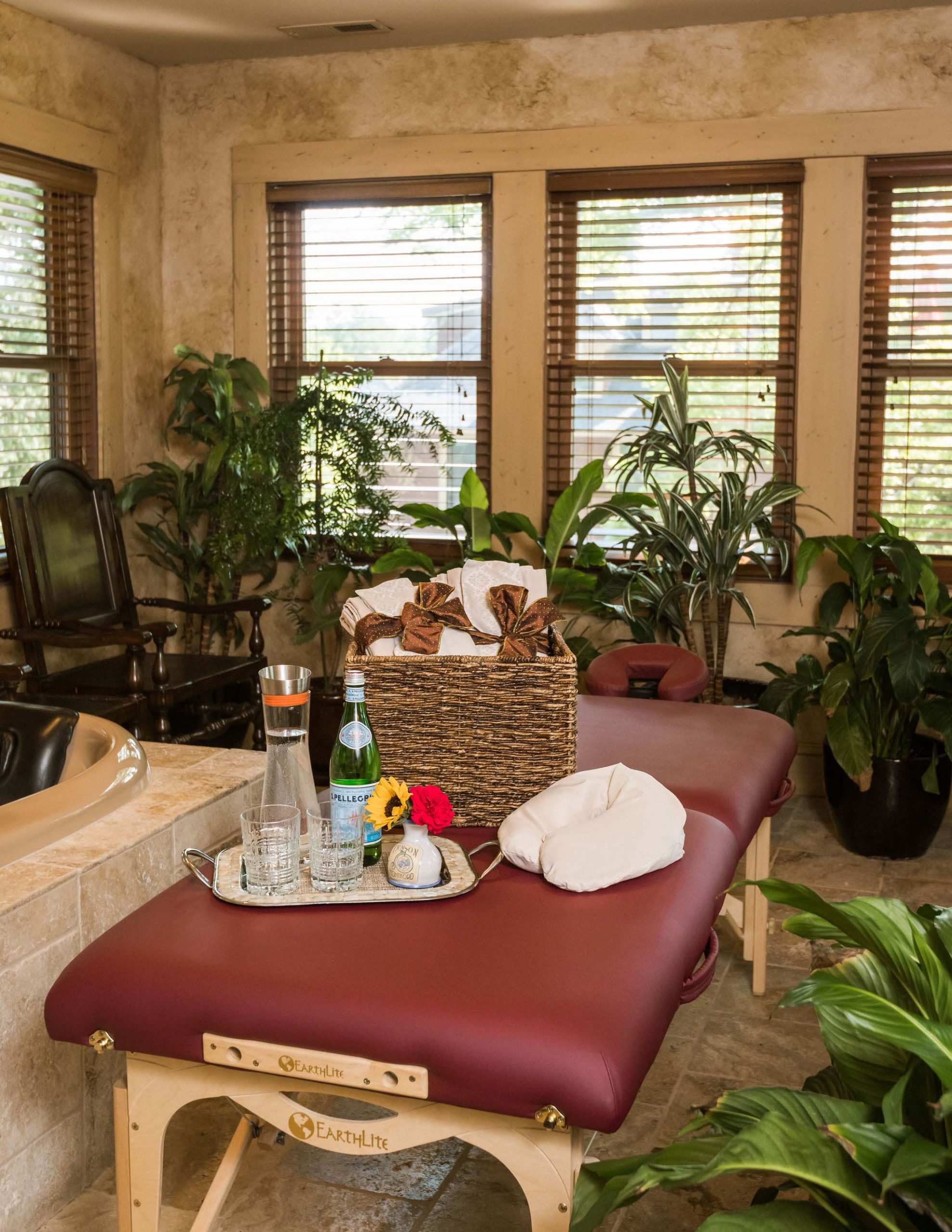 Whether you're just looking to relax, or need a bit of TLC after a long hike in the Blue Ridge mountains, a massage might be just the thing you need. You can book an in-room Swedish or a deep-tissue massage for 1-1.5hrs each, all done by the wonderful licensed massage therapists from Ebb & Flow. You can begin your massage experience with a steam bath, a soak in the tub. or even have a go in the whirlpool tub based on which room you've booked; and finish off with an indulgent nap. If you're here with your partner, why not book an in-room couple's massage?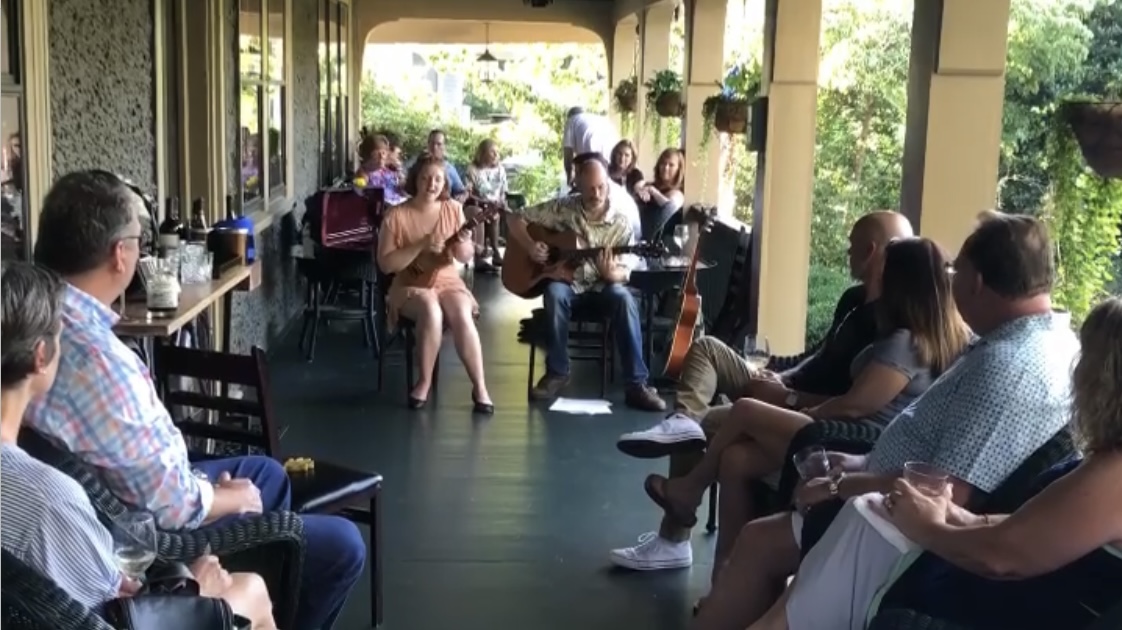 There's nothing like the music of the mountains, and Asheville, home to the longest-running music festival in America (The Mountain Dance and Folk Festival) and the origin-place of the mountain dulcimer, has some of the very best talent! Every Saturday between 6 and 7pm, Willy and Shawnie, both music lovers themselves, invite Asheville's favorite musicians for live music and dancing on the front porch! All of the musicians are local, featuring the likes of Ben Scales, Jason Krekel, Craig Kellberg, Aaron "Woody" Wood, Sons of Ralph, Emeline Scales and more – and many of them have played with legends like Jimmy Buffet and Bill Monroe.
Immerse yourself in Asheville at 1900 Inn on Montford
Willy and Shawnie are so proud to partner with all these local businesses because supporting local companies doesn't just benefit Asheville's community: it also enhances the experience of our guests. Our partnerships with local businesses allow us to showcase the very best of the beer city, celebrating the rich culture and natural beauty of our region. When you come to stay at 1900 Inn on Montford, this Appalachian town will touch you even if you never set foot outside this bed and breakfast in Asheville!