Long-haired, short-haired, big, or small, we can't live without those wagging tails and loveable, furry faces.  
Pets are special members of the family, and when you're here for a visit, we like to think they're a part of our 1900 Inn on Montford family too. From their happy greetings, to those sweet kisses, we adore seeing your furry loved ones prancing around the inn.
If you're itching to visit Asheville, but you just can't bring yourself to leave your dog at home, let us put your mind at ease. You can bring them along to our pet-friendly Asheville bed and breakfast! In fact, we encourage it, and we'll gladly spoil them too. 
Our quaint city of Asheville prides itself on being a dog-friendly haven with plenty of places to visit and outdoor trails to hit. So for this blog, we've gathered a list of some of the area's best places to go to make your planning easier, so you and your doggo can relax and enjoy your next vacation together. 
Pet-Friendly Bed & Breakfast Rooms in Asheville, NC
Is there anything better than pup snuggles in the morning? 
Start your day with a nice warm cup of coffee with your sweet companion nestled at your feet. Here at the inn, we have a few dog-friendly rooms that we've outfitted to pamper both you and your furry loved one. 
The Carriage House Suites
Enjoy the privacy you love at home with the luxury you want from vacation. 
Our Asheville bed and breakfast has three private rooms in what we call the Carriage House, located in the back of the main house. The Rossetti and the William Morris rooms are both a little over 400 square feet with their own private gardens, lavish jacuzzis, heated floors, and doggie trundle beds. On the upper floor of the house, you'll find the Cloisters — a 1,300 square foot suite with plenty of space for your doggo to run around in, featuring a private entrance and enclosed rear garden. We'll even bring breakfast to your room in the Carriage House in the morning!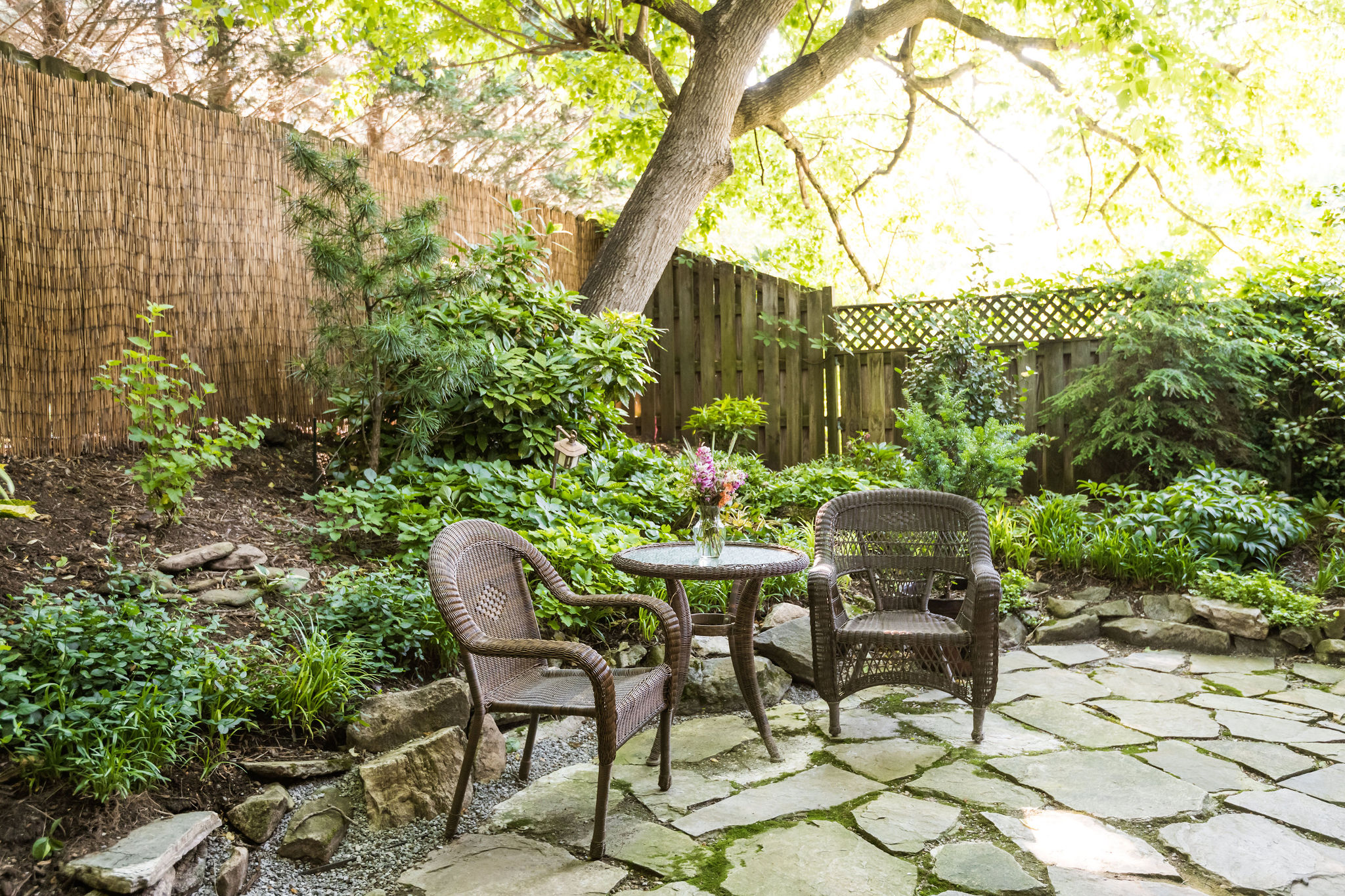 "I've been to dog friendly places, but not on this level! Only certain rooms permit dogs, but those rooms have a basket including towels, and spare leash. There is a pull out dog bed and space for bowls and homemade dog treats. It was great!"
Top 5 Dog-Friendly Places to Go in Asheville
The vibrant streets of Asheville come alive with the sounds of live music and aromas of local, eclectic cuisine wafting through the air. While the majority of restaurants and breweries in our "Land of the Sky" will have a place for your pup too, it can be tough to narrow down the choices, so we've made it easy with this list of a few of our favorites. 
The Wagbar
Just up the road from Asheville, you'll find the Wagbar in Weaverville. This place is a dog and dog owner's dream! Sip on a cold beverage while your pup runs out their energy in a fenced in area and socializes with new friends.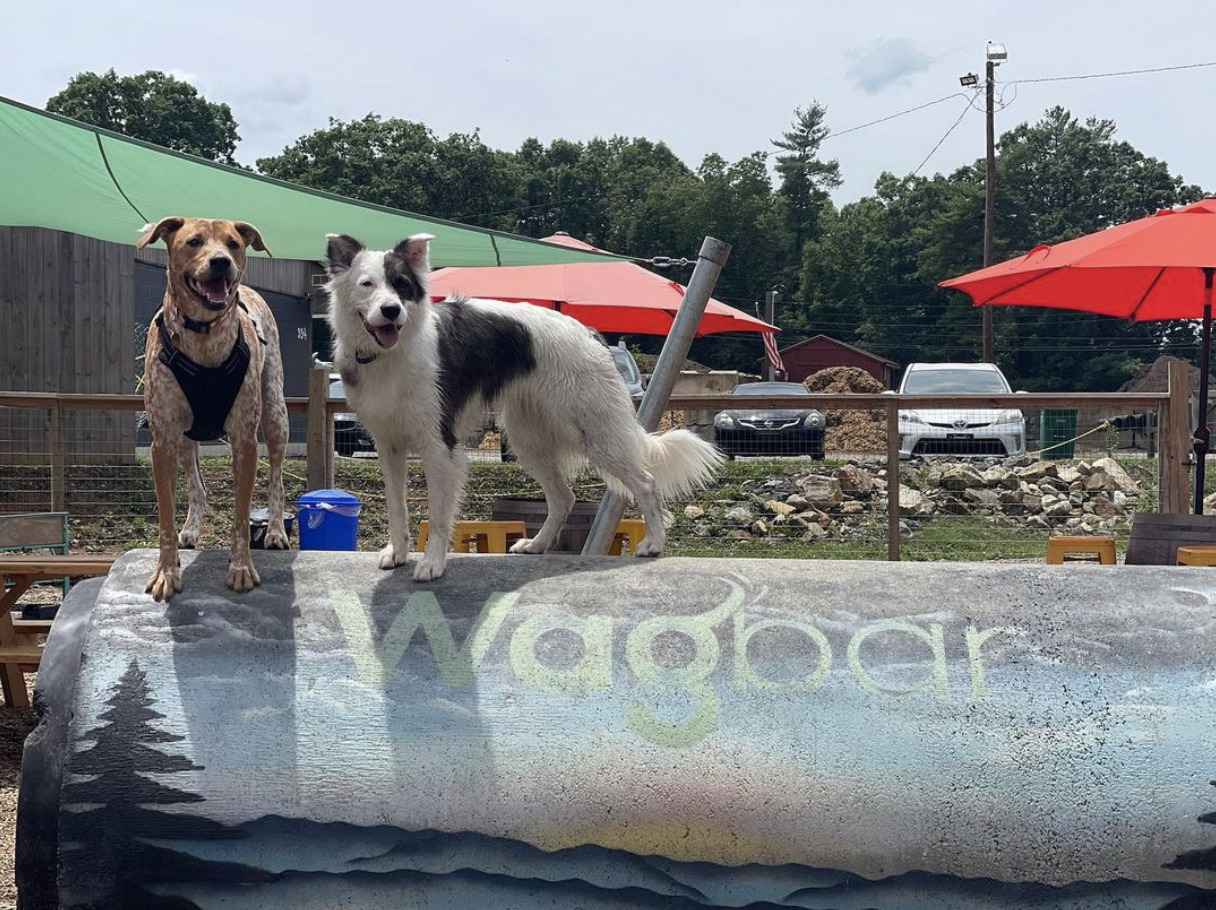 Photo credit: @wagbar.dogpark
Asheville's Down Dog Bar & Yoga Studio
For all you yogis, this is the place for you! Flow through your asanas with yoga classes that are offered for all levels. Down Dog even offers a doggy daycare, so you can bring your dog with you while you enjoy your practice. 
After class, enjoy a glass of beer, wine, or tasty kombucha while your dog gets to play in an off-leash, turf area, designed specifically with your furry loved one in mind.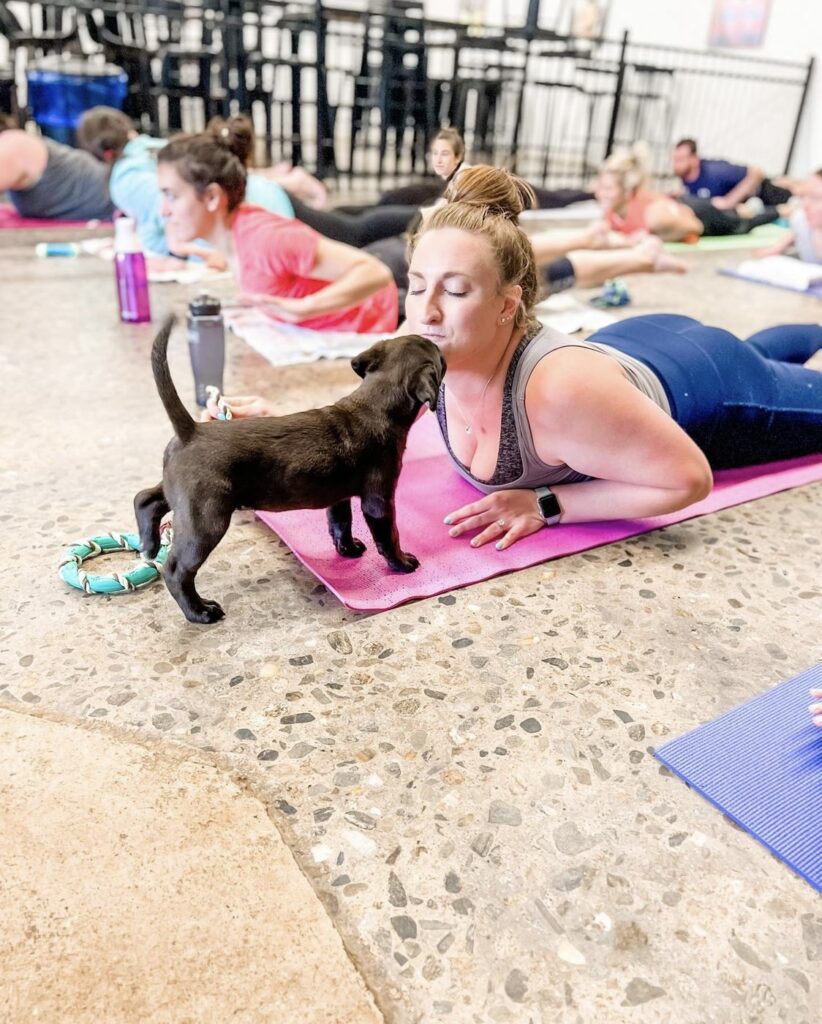 Photo credit: @downdogavl
Battery Park Book Exchange & Champagne Bar
Step into a reader's sanctuary at Battery Park Book Exchange & Champagne Bar. Whether you love history, novels or mysteries, there's something here for everyone. Browse through shelves upon shelves of books until you find "the one." Once you've purchased your favorite, grab a glass of champagne, beer, or espresso while you enjoy your new find next to your pup. Doggos don't go unnoticed here either! They get to eat and drink for free as a little treat.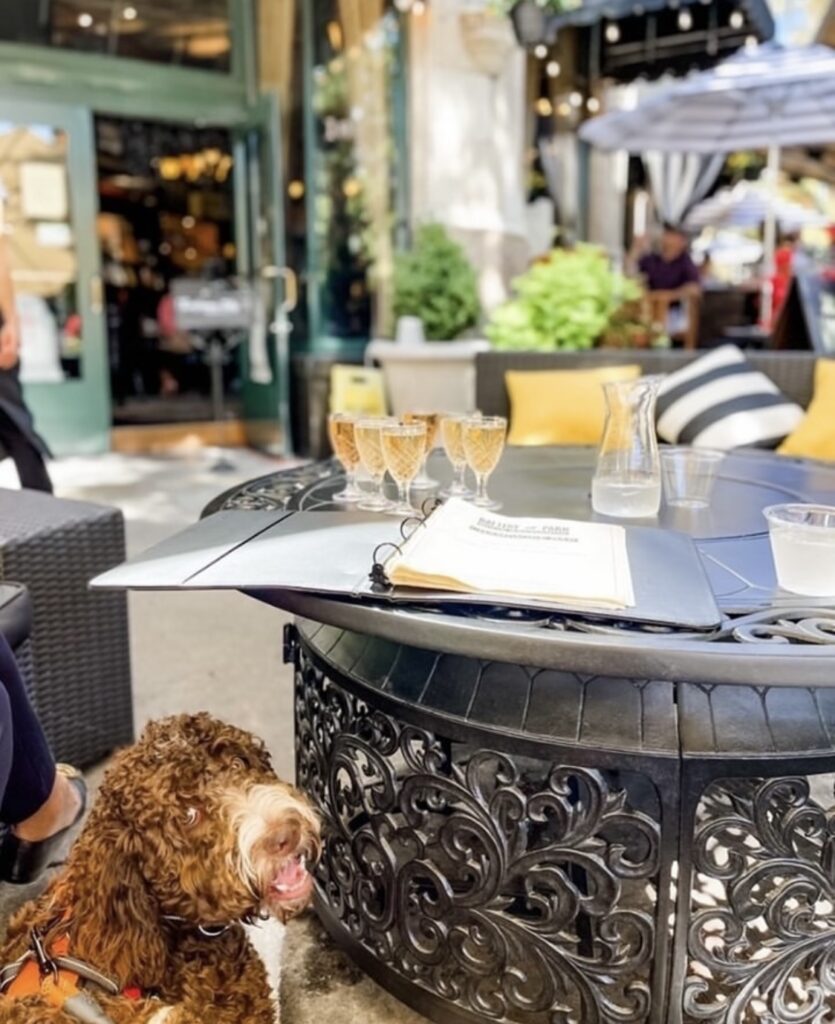 Photo credit: @battery_park_book_exchange
Craggy Gardens
For an outdoor, mountain adventure, we recommend a day at Craggy Gardens. This dog-friendly hike is perfect for getting some exercise and taking in the beautiful Blue Ridge landscape. There's even a picnic area for you and your fluff ball to have a bite together, enjoy the scenery, and relax.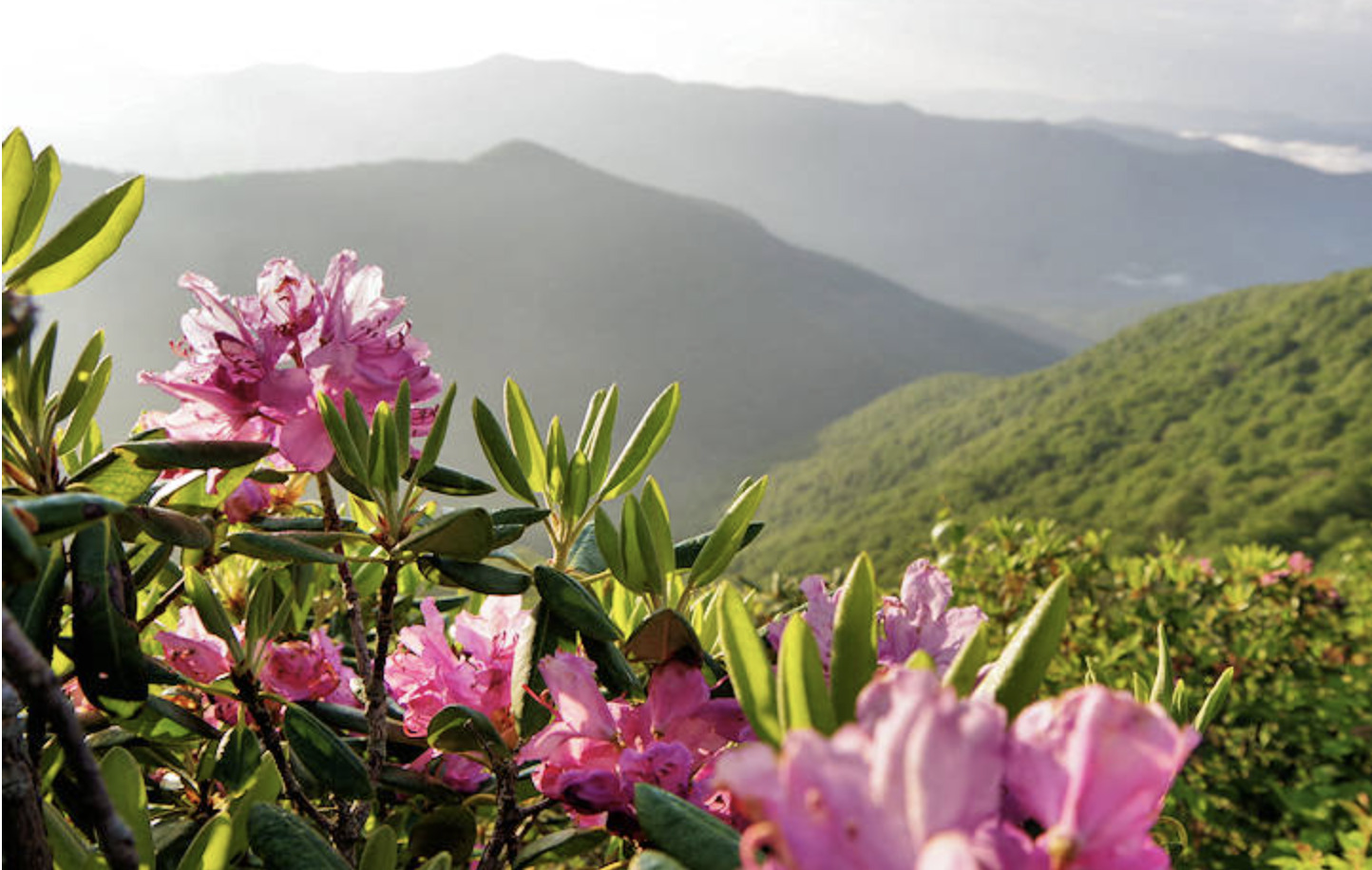 Photo credit: Romantic Asheville
French Broad Outfitters
For a fun, cool down day, adventure down the French Broad with a float trip. French Broad Outfitters offers three dog-friendly float trips for you, your friends, and of course, your pup. Choose between a trip through the River Arts District, an all-day float through the beautiful Biltmore Estate, or a two-hour float trip through Asheville.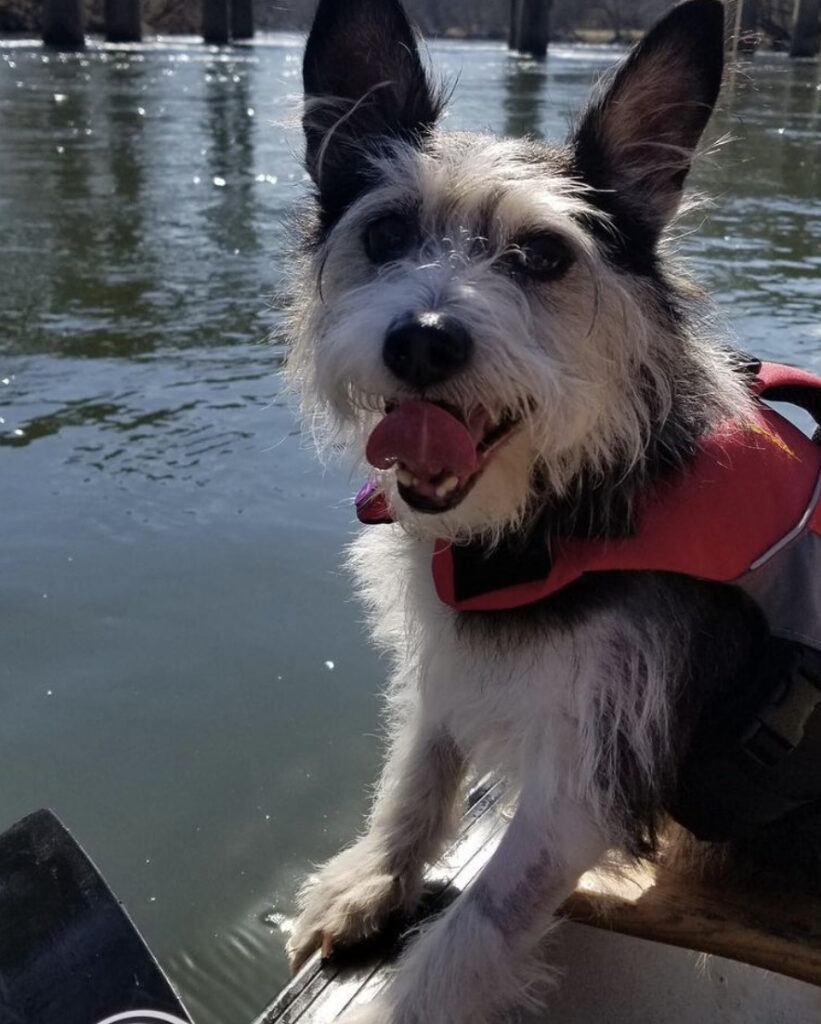 Photo credit: @frenchbroadoutfitters
It's Time for Your Next Vacation!
Ready to jump in the car and head to the mountains? We look forward to meeting and serving both you and your furry loved one! If you're interested in a room at our pet friendly Asheville bed and breakfast, you can book here. 
While you're staying with us, make sure to say hello to our own sweet Clementine! She's the newest addition to 1900 Inn on Montford, and will be so excited to meet you and your Fido too.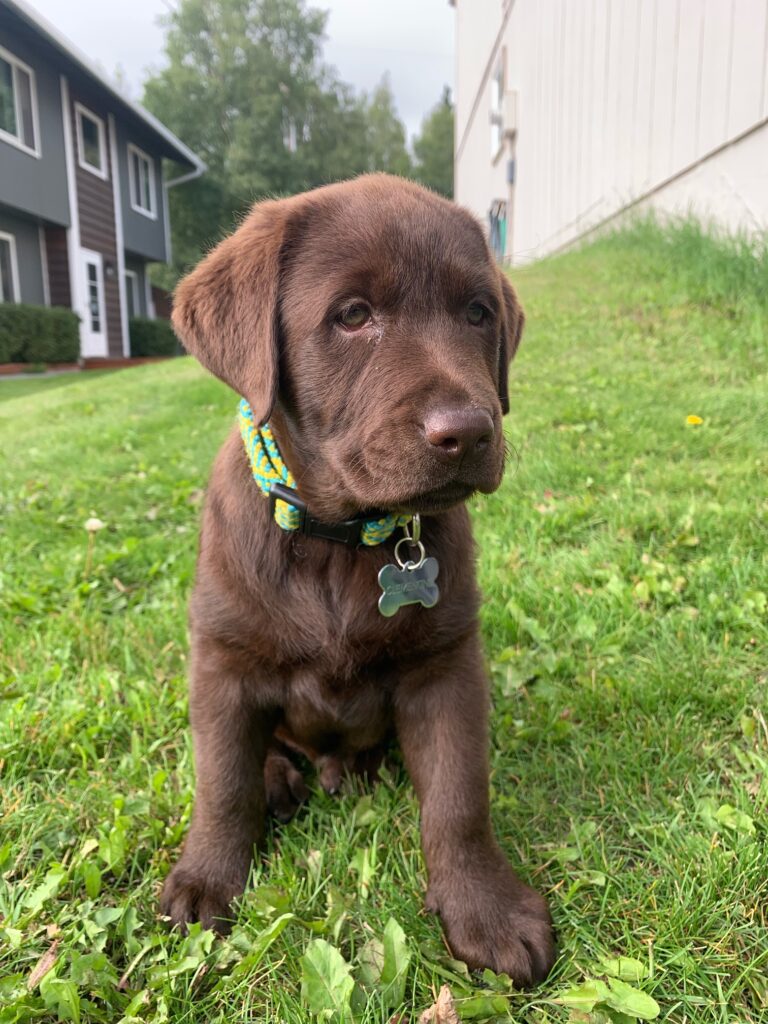 Our Pet-friendly B&B FAQ
How big of a dog do you allow?

At our pet-friendly Asheville bed and breakfast, we welcome all well-behaved dogs, regardless of size.

How many dogs can we bring?

If you're looking to bring multiple dogs, please call our front desk at

(828) 254-9569

to speak to our innkeepers.  

What amenities do you have for dogs?

At our pet-friendly b&b, we have a welcome basket that includes towels, entry mat, spare leash, poop bags, and water dishes.

Are there places to walk the dog nearby?

Yes! We have a beautiful city park just one block away to walk your dog. We're also located in a historical neighborhood with lots of sidewalks.

Are dogs allowed in downtown Asheville?

Yes! Asheville prides itself on being dog-friendly.

There are lots of dog-friendly restaurants in Asheville where you can take your furry loved one too.

 
Are dogs allowed on the grounds at Biltmore? If you're planning on going to the Biltmore, you're welcome to bring your dog to walk the grounds. Dogs are also allowed on the patio of Bistro and Cedric's tavern, but please keep in mind that dogs (except service dogs) are not allowed in any building at Biltmore.