Edith Wharton – a BnB room near downtown Asheville NC
Our Bed and Breakfast is located in the historic district of Montford within walking distance from downtown Asheville. Just around the corner you can enjoy one of the best restaurants and cafes Asheville has to offer – Jargon, All Day Darling and Nine Mile. Our Asheville BnB has one main house with 5 rooms and suites, and a new carriage house behind the main house, where 3 more suites are located. All rooms are uniquely furnished and set for the highest level of comfort offering private bathrooms. The common areas are located on the ground floor of the main house, the rooms are located on the first floor. If you want to bring a pet with you, you are welcome to book one of the pet-friendly carriage house suites.
A sunny room facing the rear of the main house, the Edith Wharton is a comfortable, 15′ x 15′ room decorated with casual country furniture. The room features a King size bed and a Tiled Walk-in Spa Shower.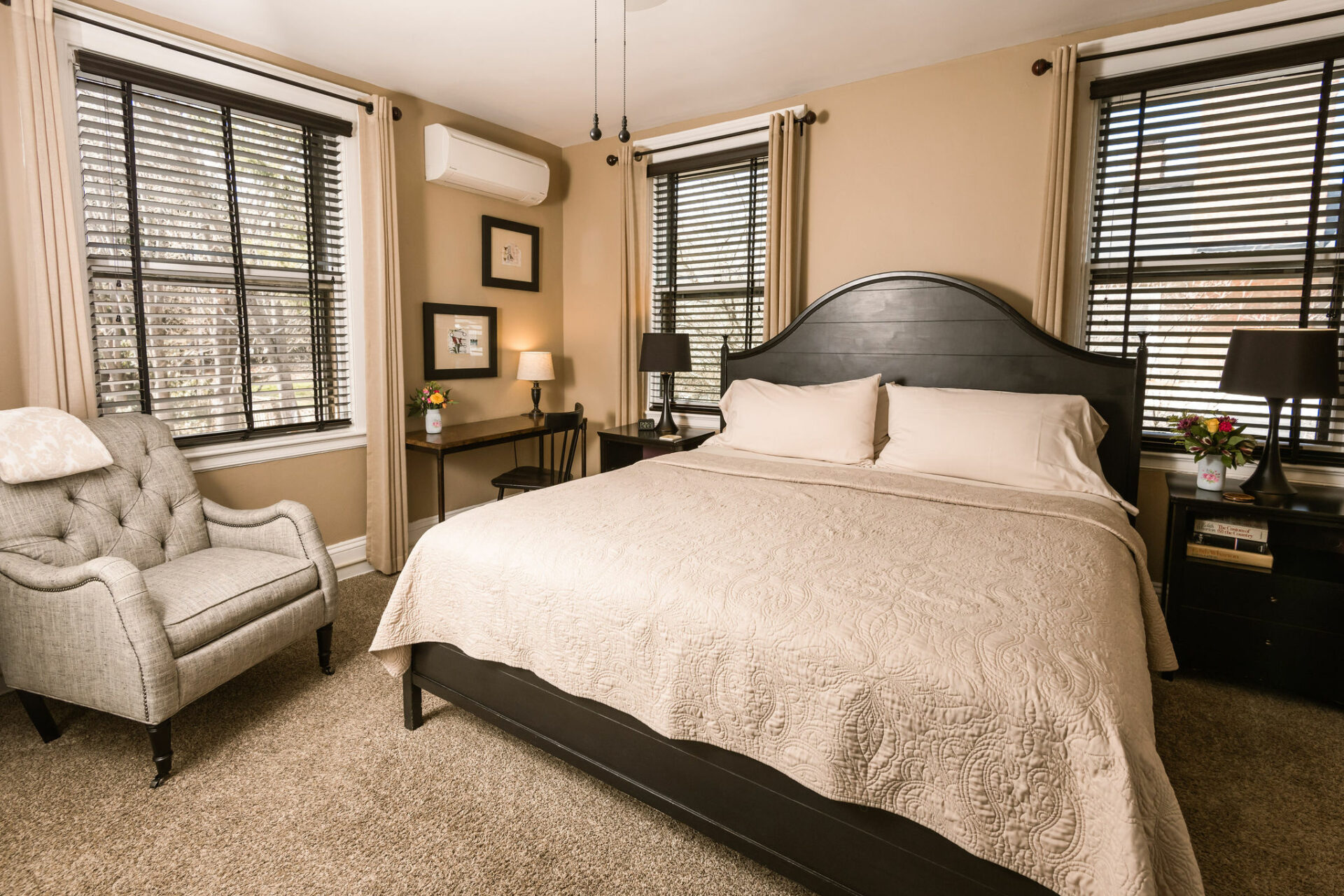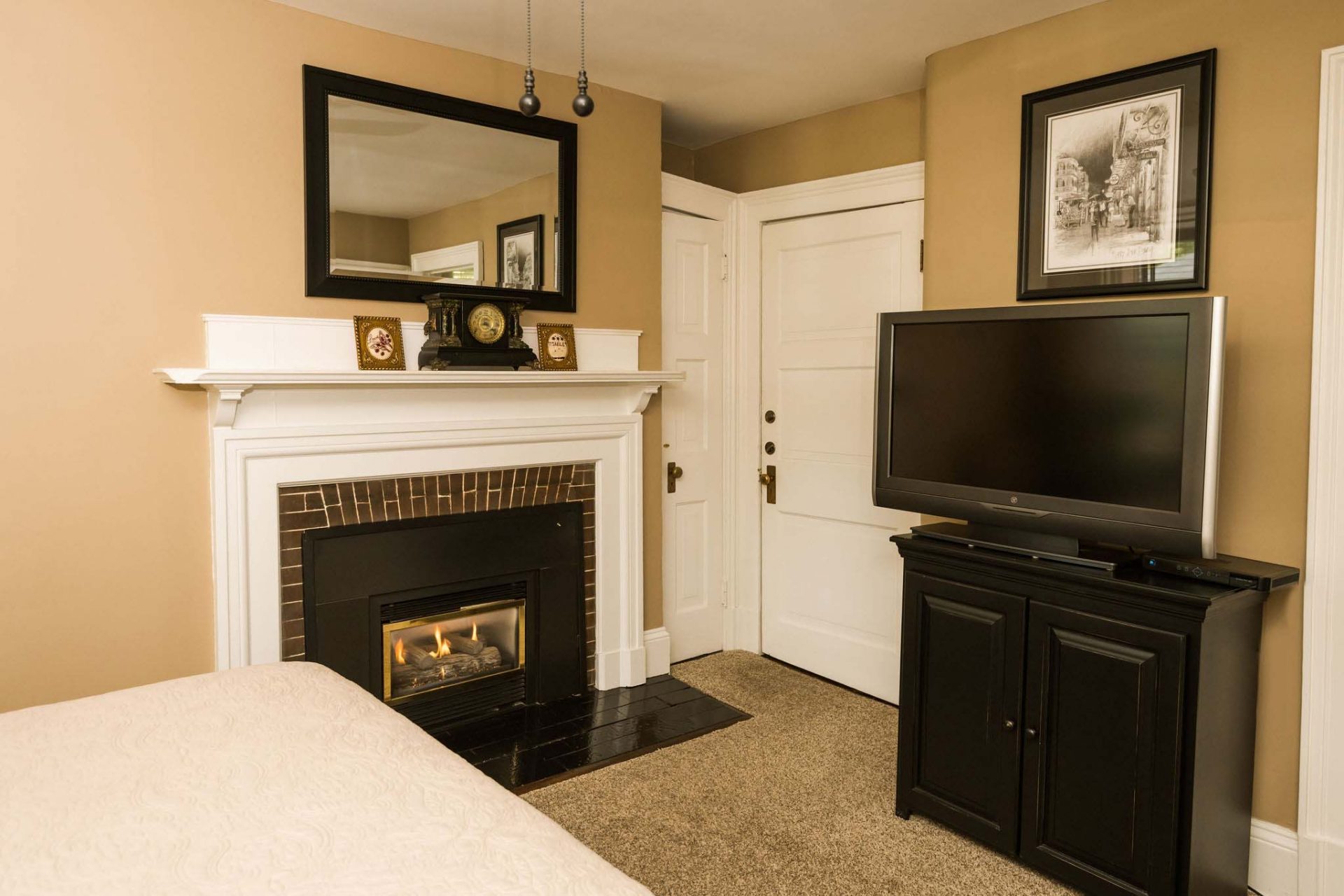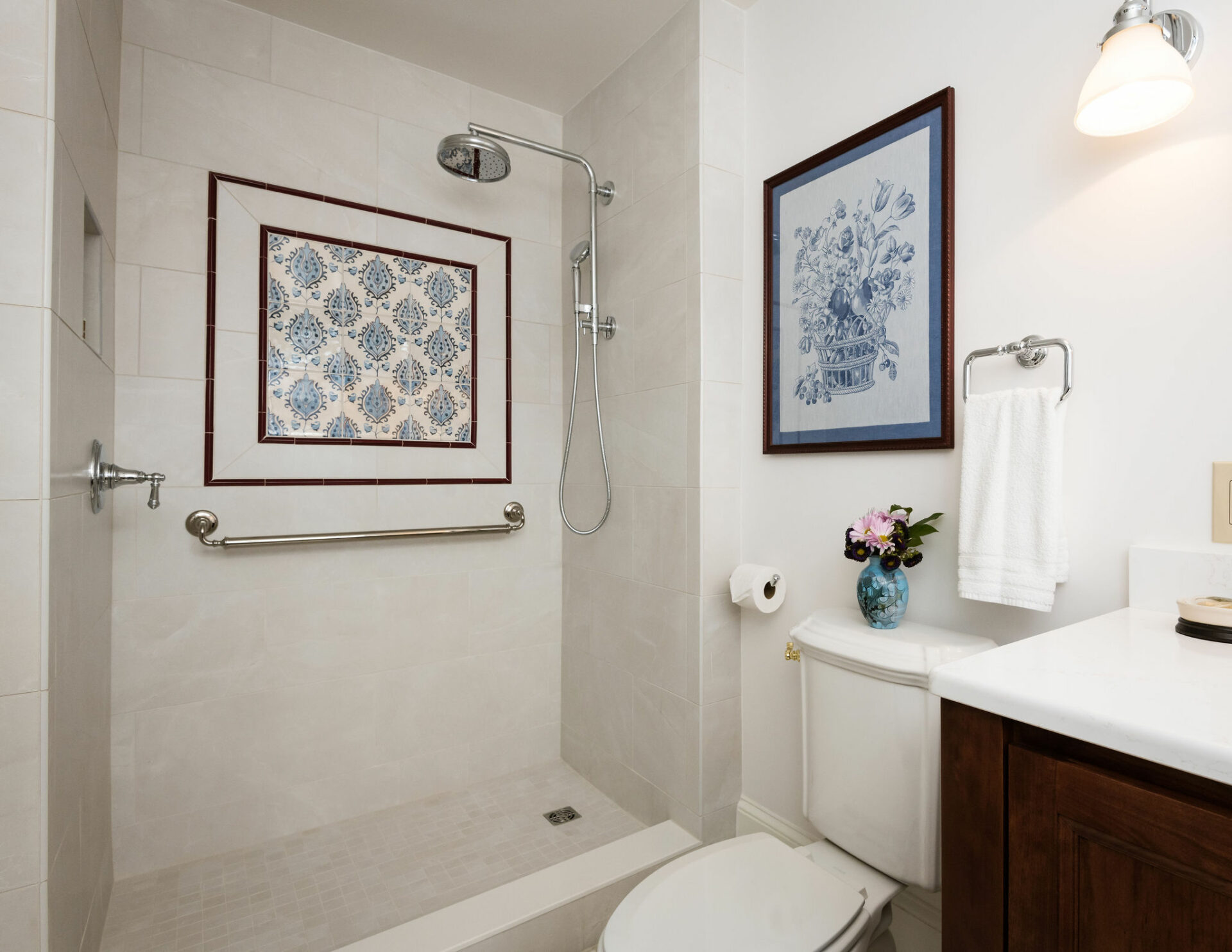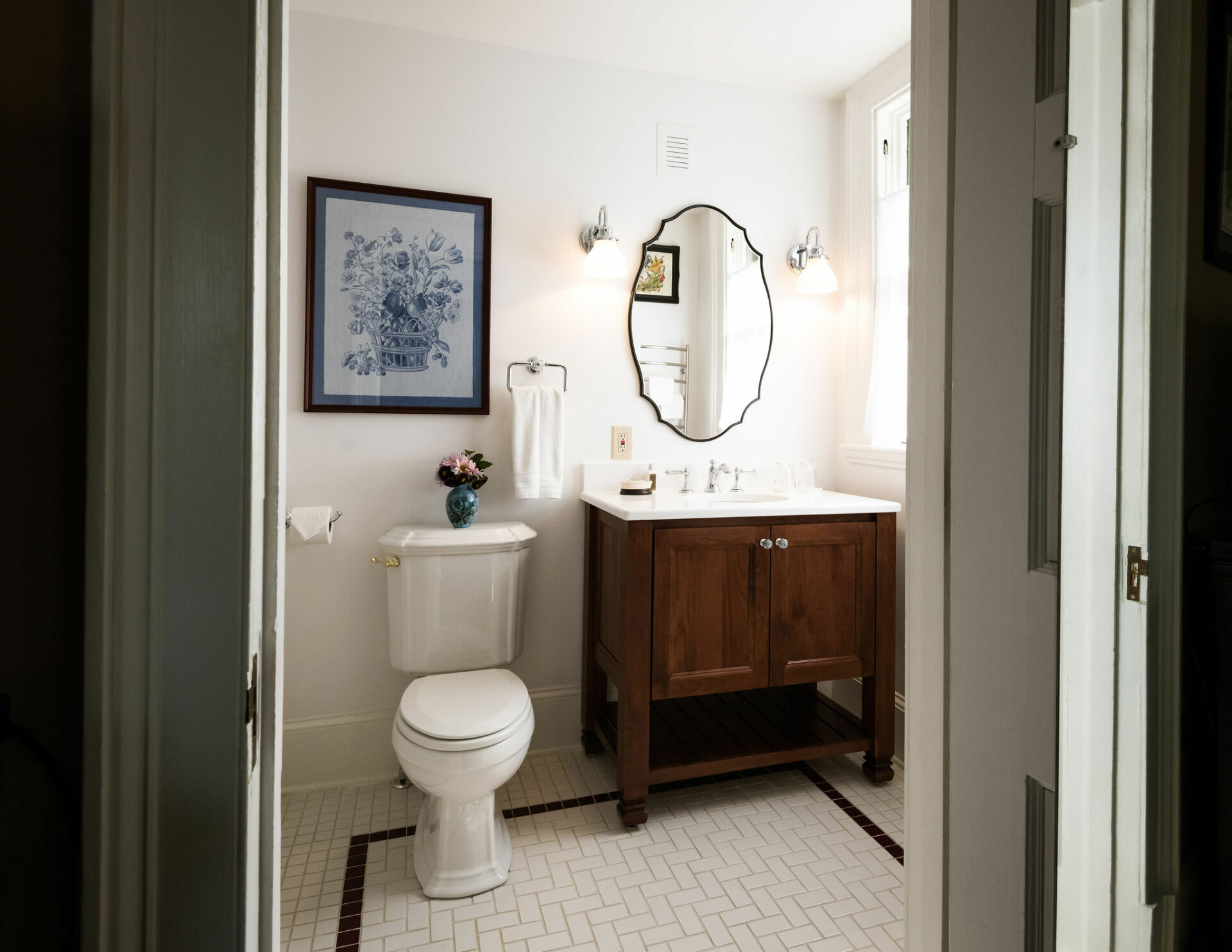 Type of Room:  1 Bedroom Suite
Room Location: Main House
Breakfast: Main House, or Covered Porch (weather permitting)
Pricing: Prices start at $275 per night
King bed
Jacuzzi-style whirlpool with shower above
Club chair and side chair
Corner Gas Fireplace
Refrigerator
40″ HDTV
Desk
Air Conditioning
Bath Robes
Wireless high speed Internet service
A USB charger
Breakfast
We prepare breakfast in the inn and try to source local, seasonal ingredients. Some of our local providers include Cooperative Coffee Roasters, Looking Glass Creamery and Asheville Chocolate. We happily accommodate special dietary needs such as gluten-free, vegetarian, or vegan diets. For the best possible experience, please mention any special requests upon booking.
You can enjoy your breakfast at 9:00am in the main house or on the grand covered front porch weather permitting.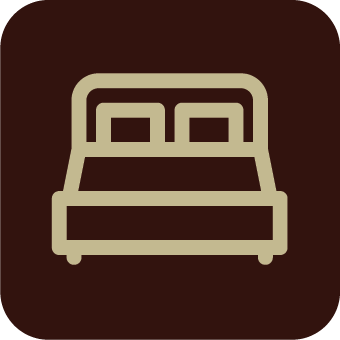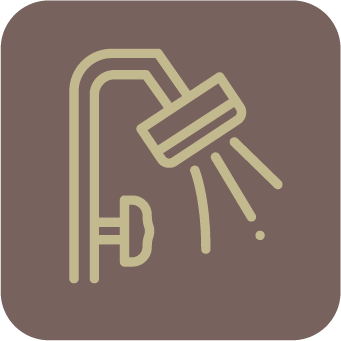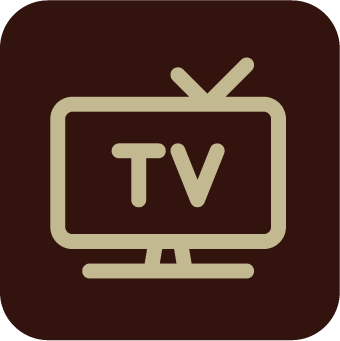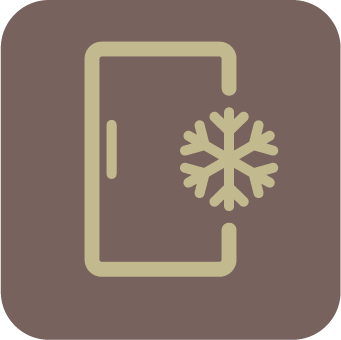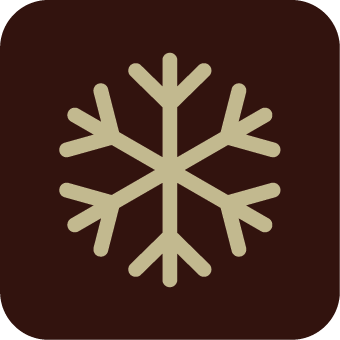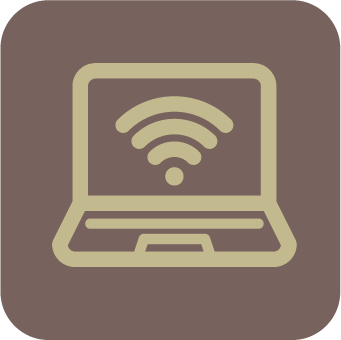 High Speed Wireless Internet