Is there anything better than the comforting tastes of a homemade breakfast?
While soft morning rays hit the shingles of the roof at 1900 Inn on Montford, hot coffee is ready to go, and Willy and Shawnie (adorned in their favorite aprons) are whipping up a breakfast that will both spoil and delight. 
There's nothing typical about a breakfast at Inn on Montford. You won't find any Raisin Bran or packs of Quaker oatmeal in the breakfast lineup. Instead, what you get is something infinitely more special — a meal made from scratch every day with hospitality and care packed into every bite. 
Here, it's impossible to escape the wafts of melted butter and the sweet and savory scents floating through the air. It's our favorite part of the day, and if you stay with us, we're confident it will be yours too.
But we also know it's not always possible to travel up for a visit at exactly the moment you want to, so we're bringing breakfast time (and all its glorious smells and flavors) from our Asheville bed and breakfast to your home.
For the Breakfast Aficionados 
Savory or sweet, these breakfast recipes will have you wanting seconds. 
Willy's Waffle Recipe
The best way to start the day.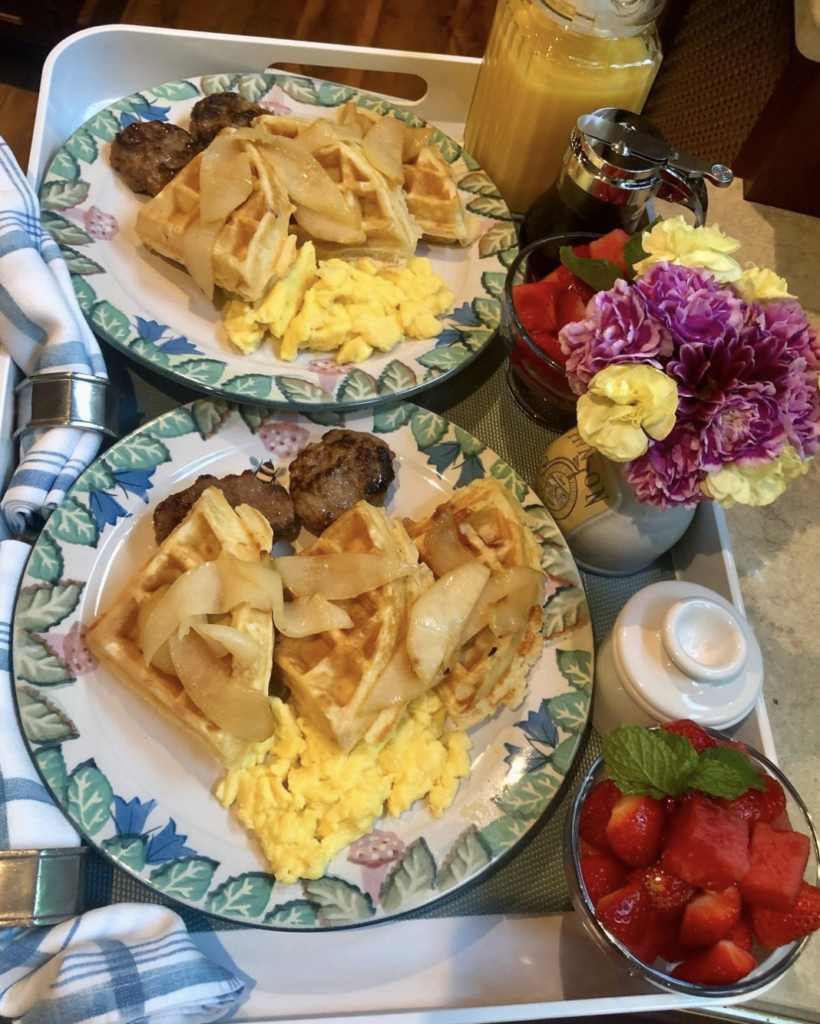 Ingredients
2 cups all purpose flour

2 Tbsp sugar

1 Tbsp baking powder

½ tsp salt

1 ½ cup milk 

½ cup sour cream (or yogurt)

½ cup butter or margarine

1 tsp vanilla

3 eggs
Directions
In a large bowl, combine flour, sugar, baking powder, and salt. 

Add milk, sour cream, melted butter, vanilla and egg yolks (separate whites and whip until you see soft peaks and set aside) ; mix until moistened. Some lumps may remain (fold in whites to the mixture) and let rest. 

Yield: 5 servings (1 waffle per serving)
Smoked Paprika Rainbow Fingerling Potato Egg Bake
This heart potato egg bake is perfect for breakfast and can even double as a dinner meal.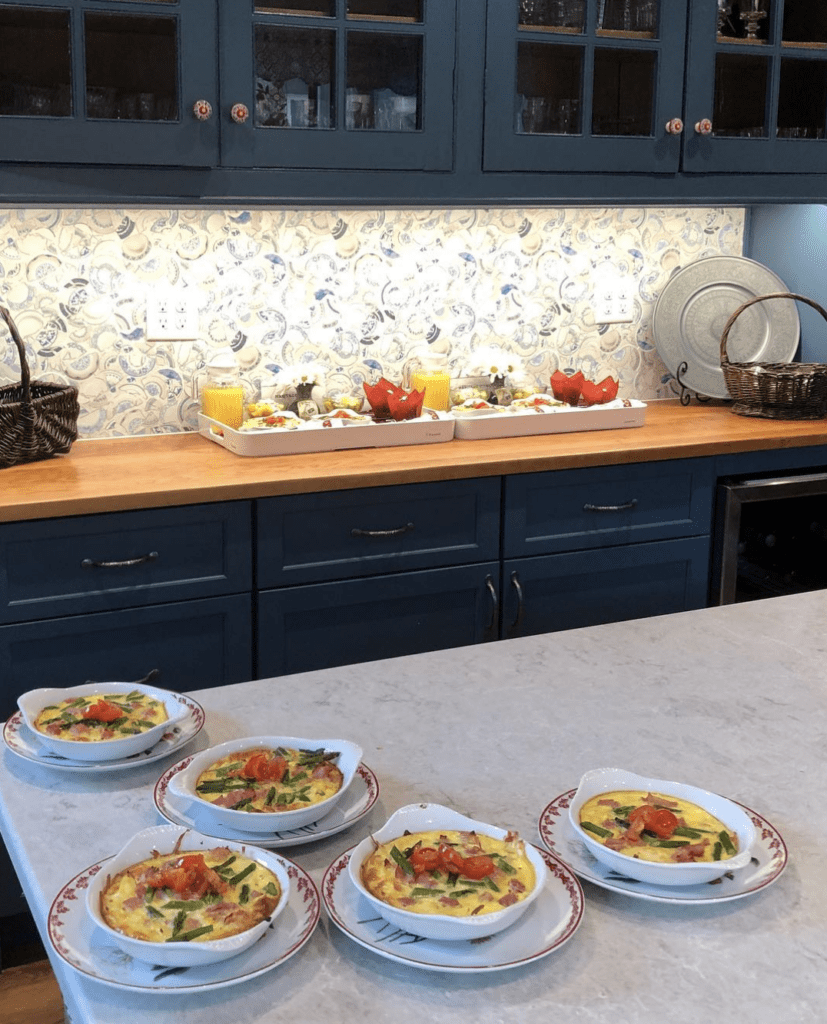 Ingredients 
1 lb rainbow fingerling potatoes 

½ medium yellow onion

1 red bell pepper

1 cup cheddar cheese

6 eggs or 1 egg per person

1 ½ cups of half & half or ¼ cup per person

1 cup diced ham, precooked bacon, or sausage

1 Tbsp smoked paprika

½ tsp salt

White and black pepper to taste

Chives for topping
Directions
Preheat oven to 350 degrees.

Prepare gratin dishes – spray each dish with cooking spray.

Bake potato crust uncovered for 10-15 minutes until golden edges.

Combine cheese and breakfast meat and spoon over potato crust.

Beat eggs and cream, add salt, and pour over the meat in the gratin dish.

Bake uncovered at 350 for 20-25 minutes or until golden brown. 
*This makes 6 servings. If preferred, you could use a pie dish and make one quiche.
Harvest Hash Eggs Benedict
The most delicious way to get your daily veggies.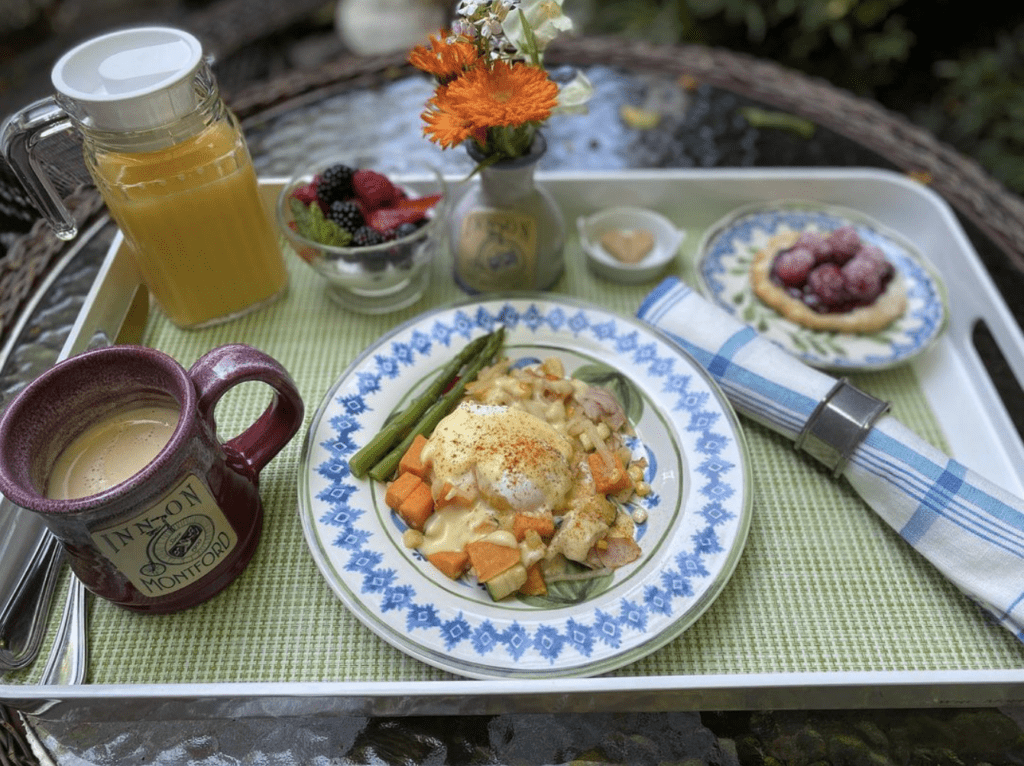 Ingredients 
2 cups potatoes

2 cups sweet potatoes

2 cups mixed vegetables to your liking (red pepper and asparagus are just the beginning)

Salt to taste

White and black pepper to taste

2 Tbsp of olive oil
Poaching Eggs
½ cup of white wine vinegar for a large pan of water
Hollandaise Sauce
3 large egg yolks

1 Tbsp lemon juice (we use lime juice)

1Tbsp hot water

1 cup (2 sticks) unsalted butter cut into rough tablespoon-sized chunks

Pinch of cayenne pepper

Kosher salt
Directions
Saute vegetables in a large nonstick pan

Place in a baking dish and keep warm at 225 degrees. (This will not only keep the veggies warm, but they will marry together a bit better!)

Poach eggs — we use the same nonstick pan for poaching the eggs, add ½ of vinegar to the water and bring to a slow boil. We strain the eggs to remove the loose egg whites — it's a lot more compact.
Hollandaise Sauce Directions 
Add the egg yolks, lemon/lime juice, and hot water to the blender or food processor and blend on a medium speed until smooth, about 10 seconds. 

Melt the butter in a small saucepan over medium-low heat and continue to heat until the butter just begins to bubble and registers 180-190 degrees on an instant read thermometer. 

With the blender running on medium speed, slowly drizzle in the butter over the course of 1 minute, stopping to scrape down the sides as necessary and leaving the thin layer of whitish liquid in the bottom of the pan (discard it). The sauce should be smooth with the consistency of heavy cream. Season with cayenne and salt to taste. 

Transfer to a serving bowl or small saucepan to keep it warm until ready to serve.  
For the Early Morning Sweet Tooths
Why wait for dessert after dinner? We say start the day with it. 
No Bake Key Lime Pie
Tart and sweet, a slice of key lime is hard to beat.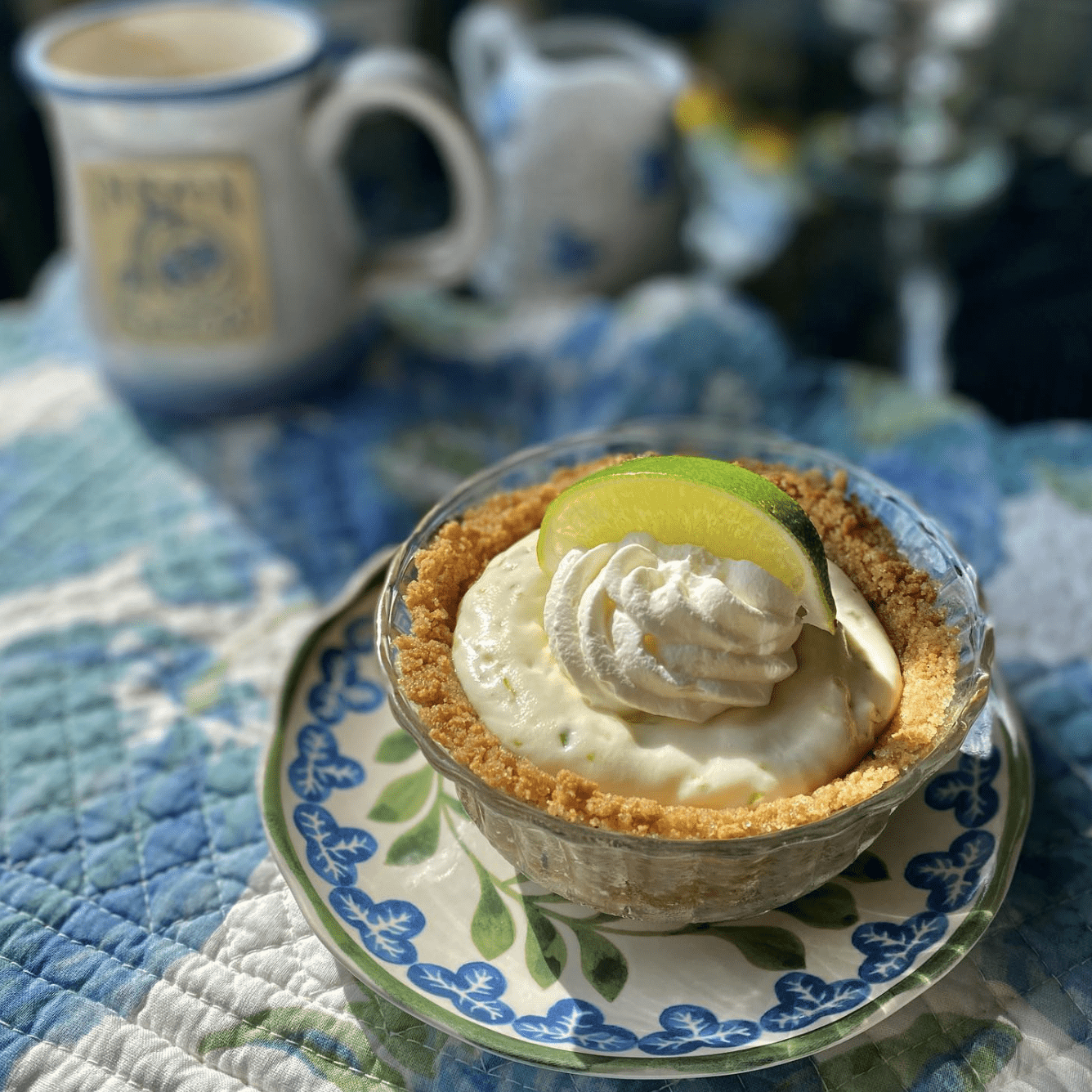 Ingredients for Crust
1 ½ cups of Graham Cracker crumbs

⅓ cup granulated sugar

¼ tsp allspice

¼ cup brown sugar

6 Tbsp butter, melted
Ingredients for Filling
1 cup heavy whipping cream

1 – 14oz can sweetened condensed milk

8 oz. cream cheese full fat, room temperature

1 tsp key lime extract

½ cup key lime juice

Key lime zest to taste
Directions for the Crust
Mix the crust ingredients together in a 9" pie plate. Mix in the butter until everything is moist and then press into the bottom and up the sides of the pan. Chill in the fridge for 30 minutes. 

OR follow the directions above, but put in the bottom of small dessert dishes — will make about 8 of our dessert dishes.
Directions for the Filling
Beat the heavy whipping cream in a stand mixer fitted with a whisk attachment until stiff peaks. Set aside. 

In another bowl, beat the cream cheese for 2 minutes until creamy. Stream in the sweetened condensed milk and cream until smooth. Add the juice, extract, and lime zest until combined. Refrigerate for a couple of hours. 
Final Prep
I like to use a piping bag to fill the pie pan or dessert dishes to eliminate some of the mess and it looks a lot nicer too. Refrigerate overnight. 
In the morning add whipped cream and a lime to garnish.
Bakery-style Lemon Blueberry Muffins
The perfect pairing to your morning cup of Joe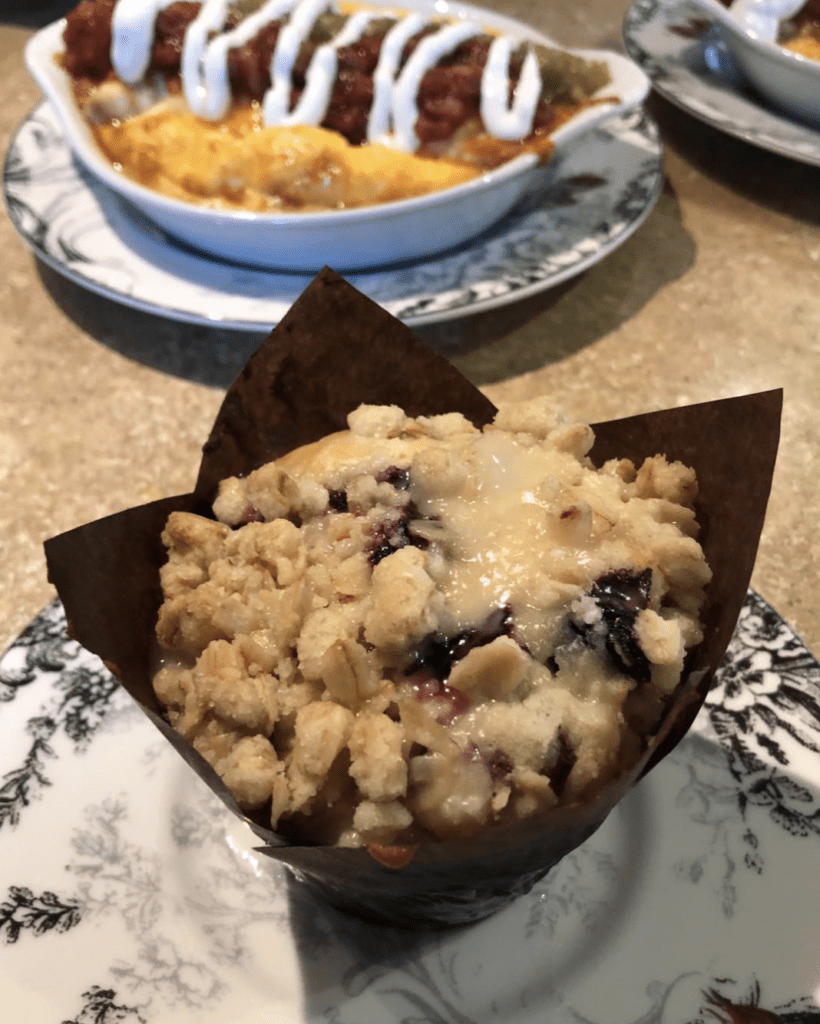 Ingredients for Crumb Topping
5 Tbsp butter, melted

½ cup sugar

½ cup flour

½ cup old fashioned oats

¼ teaspoon salt
Ingredients for the Muffins
2 cups all purpose flour

1 ½ teaspoons baking powder

½ teaspoon salt

½ cup butter, softened

1 cup sugar

2 large eggs

½ cup buttermilk

Finely grated zest of 1 lemon

1 tsp vanilla

2 cups fresh or frozen blueberries
Ingredients for the Glaze
3 tablespoons lemon juice

1 cup powdered sugar
Directions
Preheat oven to 350 degrees. Line a 12-cup muffin pan with paper liners.

Make the crumb topping by combining the melted butter, sugar, flour, oatmeal and salt. Stir with a fork until crumbs form. Set aside.

Combine flour, baking powder and salt in a medium size bowl. Set aside.

If using frozen blueberries, place them in a small bowl and return to freezer until ready to use. If using fresh berries, place in a small bowl and set aside.

In the bowl of an electric mixer, beat butter for 1 minute until soft and fluffy. Add sugar and continue to beat for 3 minutes. Add eggs, one at a time and beat just until incorporated. Add buttermilk, vanilla and lemon zest and mix on low until

combined.
Remove bowl from mixer. Add flour mixture and stir, by hand, until flour disappears. Do not over mix or muffins will be tough. Gently stir in blueberries.

Divide mixture evenly in the prepared muffin pan. Sprinkle with the crumb topping.

Bake at 350 ̊F for 22 to 25 minutes or until light golden and a toothpick inserted into the center comes out clean. Allow muffins to cool for 5 minutes in the pan before removing to a wire rack. Drizzle lightly with the lemon glaze.

For lemon glaze, combine powdered sugar and lemon juice in a medium size bowl. Stir with a fork or whisk until smooth.
Cider-glazed Apple Bundt Cake
A little spice and everything nice.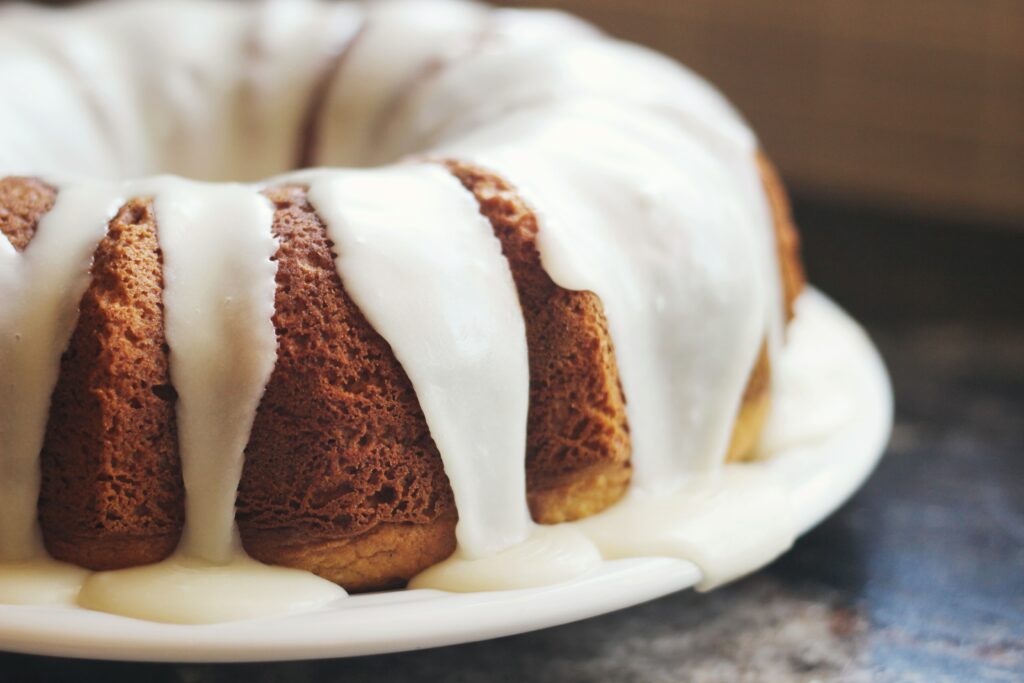 Ingredients
1 cups apple cider

3 ¾  cups all-purpose flour

1 ½  teaspoons salt

1 ½  teaspoons baking powder

½  teaspoon baking soda

¾  teaspoon ground cinnamon

¼  teaspoon ground allspice

¾  cup (3 ounces) confectioners' sugar
16 tablespoons unsalted butter, melted
1 ½  cups packed (10 1/2 ounces) dark brown sugar

3 large eggs

2 teaspoons vanilla extract

1 ½  pounds Granny Smith apples, peeled, cored, and shredded (3 cups)
Directions
Adjust oven rack to middle position and heat oven to 350 degrees. Grease and flour 12-cup nonstick Bundt pan. Whisk flour, salt, baking powder, baking soda, cinnamon, and allspice in large bowl until combined. Place confectioners' sugar in small bowl.

Add 2 tablespoons cider reduction to confectioners' sugar and whisk to form smooth icing. Cover with plastic wrap and set aside. Set aside 6 tablespoons cider. 

Pour remaining 1/2 cup cider into large bowl; add melted butter, brown sugar, eggs, and vanilla and whisk until smooth. Pour cider mixture over flour mixture and stir with rubber spatula until almost fully combined (some streaks of flour will remain). Stir in apples and any accumulated juice until evenly distributed. Transfer mixture to prepared pan and smooth top. Bake until skewer inserted in center of cake comes out clean, 55 minutes to 1 hour 5 minutes.

Transfer pan to wire rack set in rimmed baking sheet. Brush exposed surface of cake lightly with 1 tablespoon reserved cider. Let cake cool for 10 minutes. Invert cake onto wire rack and remove pan. Brush top and sides of cake with remaining 5 tablespoons reserved cider. Let cake cool for 20 minutes. Stir icing to loosen, then drizzle evenly over cake. Let cake cool completely, at least 2 hours. 
Enjoy Breakfast with Us at our Asheville Bed & Breakfast
We hope you'll come try one of our delicious homemade breakfasts with us while you're here in Asheville. You can learn more about our breakfasts here. Book your stay today!