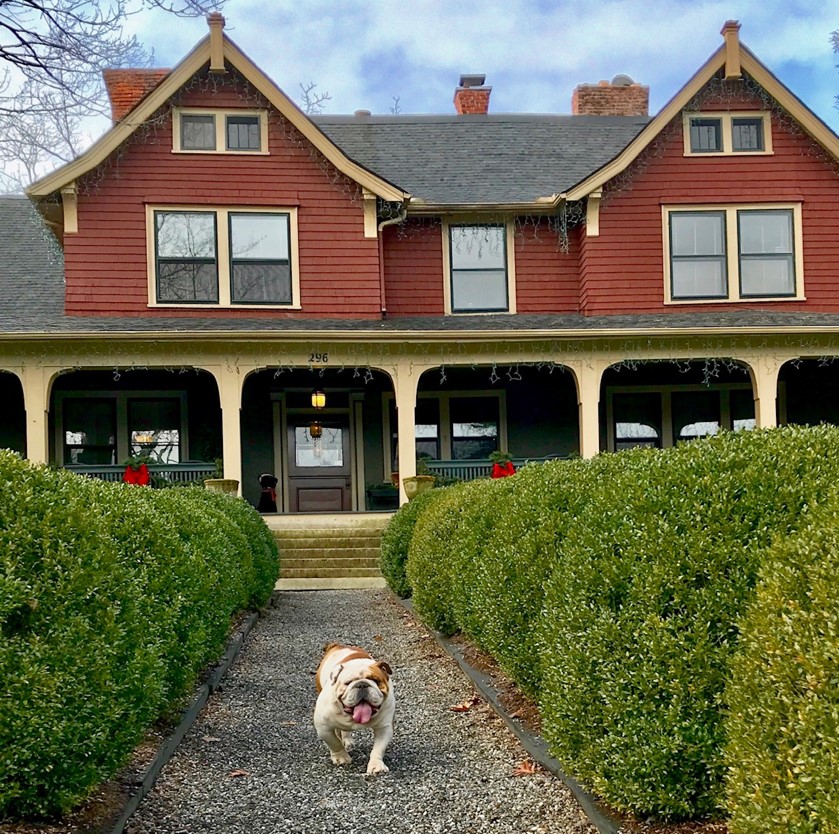 Do you have dog mom or dog dad guilt when you leave for vacation?
We know. It's hard to say goodbye to those big, sweet eyes and friendly welcome home wags from your furry pet. 
Fortunately, you've chosen a city that prides itself on being pet friendly. From outdoor dining options, to Blue Ridge Mountain views, you're in for a special treat. There is so much to do in Asheville, NC, and your loveable pet can enjoy it all with you. The best part? You can relax and be guilt-free. 
We want to help you plan the ideal vacation, so here are our tips for a memorable stay in Asheville at our pet friendly bed and breakfast.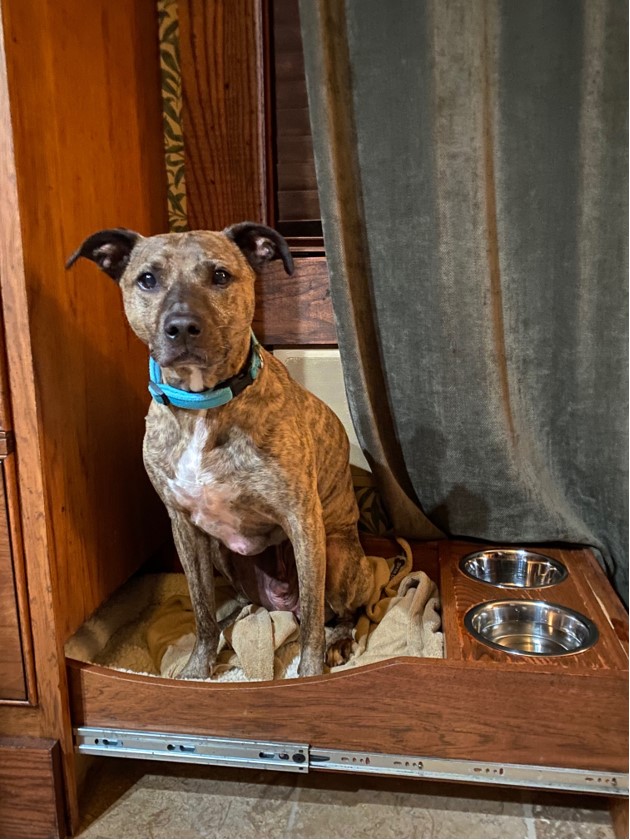 Settle in and Relax Together
We know you love quality time with your furry loved one, and we want you to be able to enjoy their company during your vacation. 
We love seeing our guests' dogs — big or small. From the minute you step into our inn, you and your petwill be well taken care of. 
First things first, your dog gets a welcome basket with towels, a lighted leash for night walks, baggies to clean up, and even a relaxation cd. But the pet spoiling doesn't stop there. Every morning, your sweet pup can chow down on a few breakfast treats along with your own breakfast tray. Because we value your pet, and we want them to have a great stay too. 
"I've been to dog friendly places, but not on this level! Only certain rooms permit dogs, but those rooms have a basket including towels, and spare leash. There is a pull out dog bed and space for bowls and homemade dog treats. It was great!" 
Now, let's talk about you. 
Unwind and relax in our pet friendly rooms in the carriage house. You'll have access to a private entrance, an enclosed rear patio garden, and even a doggie "trundle bed." Best of all, you have your own gas fireplace to cozy up to with your furry loved one.  
Eat & Drink with Your Furry Pal
Dog friendly Asheville is a prime destination for culinary enthusiasts and beer aficionados alike. Grab your leash and enjoy some of the city's best restaurants.
Hillman Beer
If you love beer, pub style food, and a relaxed atmosphere, this place is for you. Located just outside Biltmore Village, Hillman Beer boasts two outdoor patios that are both pet friendly. Choose from a variety of beer styles and delicious food options.
Sunnypoint Cafe
Locals and visitors alike rave about this restaurant. Sunnypoint Cafe offers a farm-to-table approach with an amazing breakfast spread, lunchtime favorites, and mouth-watering dinner dishes. Indulge in sweet or savory foods on the outdoor pet-friendly patio. After your meal, you can take a walk with your dog and explore the sites of West Asheville.  
Rhubarb
Salivate over local, fresh ingredients from the creative hands of award-winning chef, John Fleer. Enjoy a carefully crafted menu with a southern flare at Rhubarb, located in the heart of downtown Asheville. This restaurant has a covered patio for you and your pup to sit, relax, and taste the flavors of Western North Carolina. 
Opt Outside
Whether you're a hiker or you just like to get outside for long walks with your dog, pet friendly Asheville has something for everyone.  
Montford Park
Stroll through the Montford park in the historic Montford neighborhood. This 4.1-acre park has a basketball court, a playground, restrooms, a picnic shelter, two lighted tennis courts, and a concession. It's just a short walk from our Inn, so you don't have to go far to have a fun outdoor adventure with your dog. 
Biltmore Estate
Take in the beautiful sites of the Biltmore Estate by walking your pup on the grounds. There are walking trails throughout the property that you can take. Need a bite to eat after? The Estate's Bistro and Cedric's Tavern offer outdoor patio seating for you and your dog to refuel.
Blue Ridge Parkway
Enjoy captivating views on a drive through the breathtaking Blue Ridge Mountains. Stop for a walk or hike at any of the trails on the Blue Ridge Parkway. They're all pet friendly, and your dog will love the fresh air and a chance to explore. 
Visit Pet Friendly Asheville for Your Next Vacation
We hope these tips are helpful as you begin to plan your trip to Asheville, NC. We're excited to serve you and your furry friend here at our pet friendly bed and breakfast. If you have any additional questions about our rooms or things to do in Asheville, feel free to reach out to us. We are always happy to give recommendations. 
Pet-friendly FAQ
How big of a dog do you allow?

At our pet-friendly Asheville bed and breakfast, we welcome all well-behaved dogs, regardless of size.

How many dogs can we bring?

If you're looking to bring multiple dogs, please call our front desk at

(828) 254-9569

to speak to our innkeepers.  

What amenities do you have for dogs?

At our pet-friendly b&b, we have a welcome basket that includes towels, entry mat, spare leash, poop bags, and water dishes.

Are there places to walk the dog nearby?

Yes! We have a beautiful city park just one block away to walk your dog. We're also located in a historical neighborhood with lots of sidewalks.

Are dogs allowed in downtown Asheville?

Yes! Asheville prides itself on being dog-friendly.

There are lots of dog-friendly restaurants in Asheville where you can take your furry loved one too. Check out our blog with some of our favorite restaurants and breweries.

 
Are dogs allowed on the grounds at Biltmore? If you're planning on going to the Biltmore, you're welcome to bring your dog to walk the grounds. Dogs are also allowed on the patio of Bistro and Cedric's tavern, but please keep in mind that dogs (except service dogs) are not allowed in any building at Biltmore.