Unforgettable guest experiences are what we care about most here at 1900 Inn on Montford. From the moment you walk into our inn, we want you to feel special, taken care of, and completely at ease. From lounging in the sunroom with a cookie and an espresso to settling into your room for a peaceful evening, every little detail and cherished moment at our bed and breakfast is made possible because of our incredible team. So, we'd like you to meet the members of our staff that help bring the magic to 1900 Inn on Montford. We couldn't do any of this without them.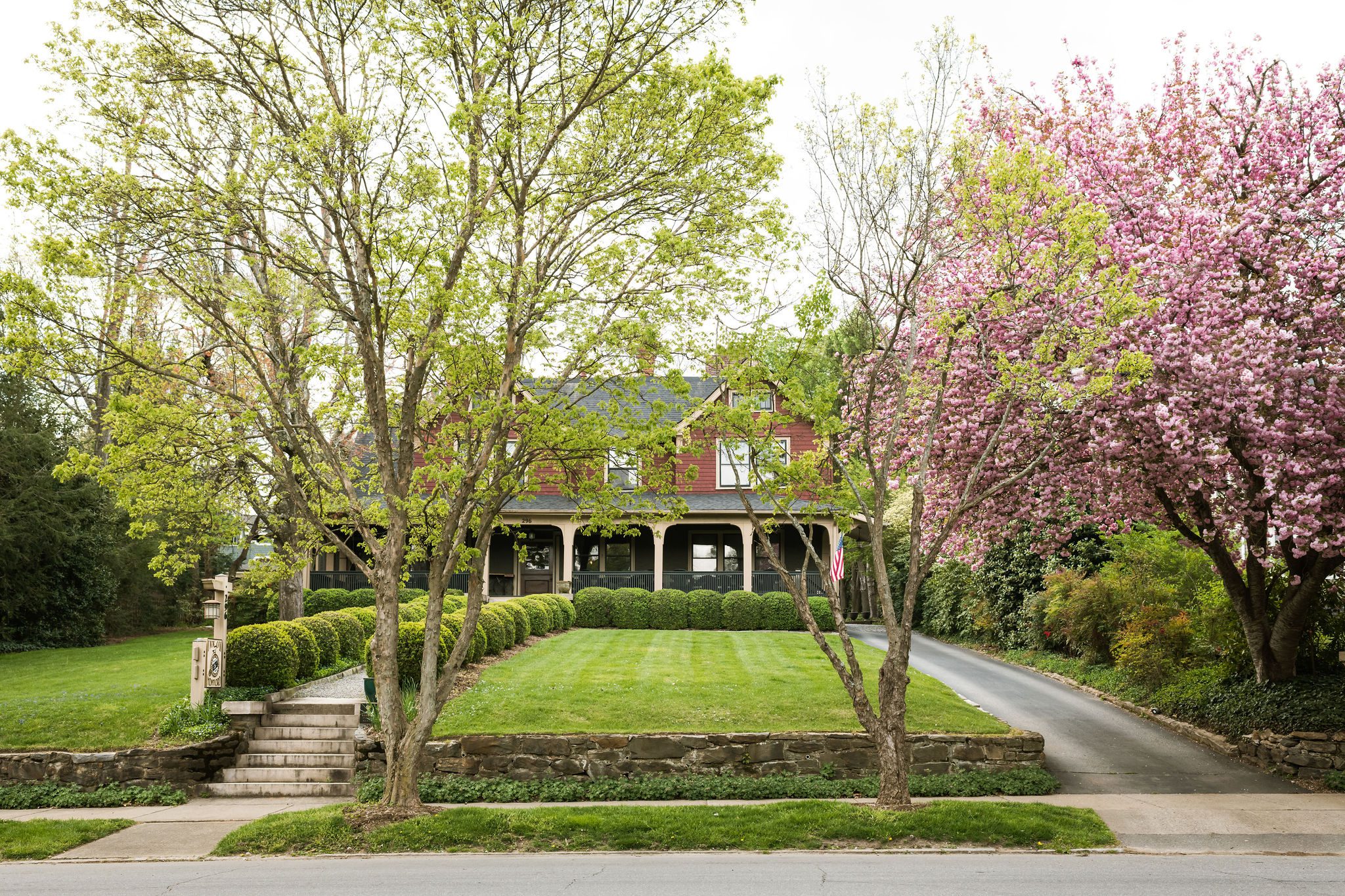 Keeping Our Asheville Bed and Breakfast Neat & Tidy 
Making sure a bed and breakfast is clean and neat, day after day, is no easy feat, and we're lucky to have a housekeeper that mulls over every last detail, making sure things around 1900 Inn on Montford are sheer perfection. 
Norma has been an integral part of the inn for eight years, even before Willy and Shawnie purchased it. You'll find her making our rooms spotless, doing the laundry so guests always have fresh sheets and towels, and diligently cleaning our common areas and porch until every speck of dirt is gone. Norma's attention to detail is unmatched, even down to the way she vacuums so there are no tracks left behind. It's her personal touches and techniques that make the inn sparkle and shine.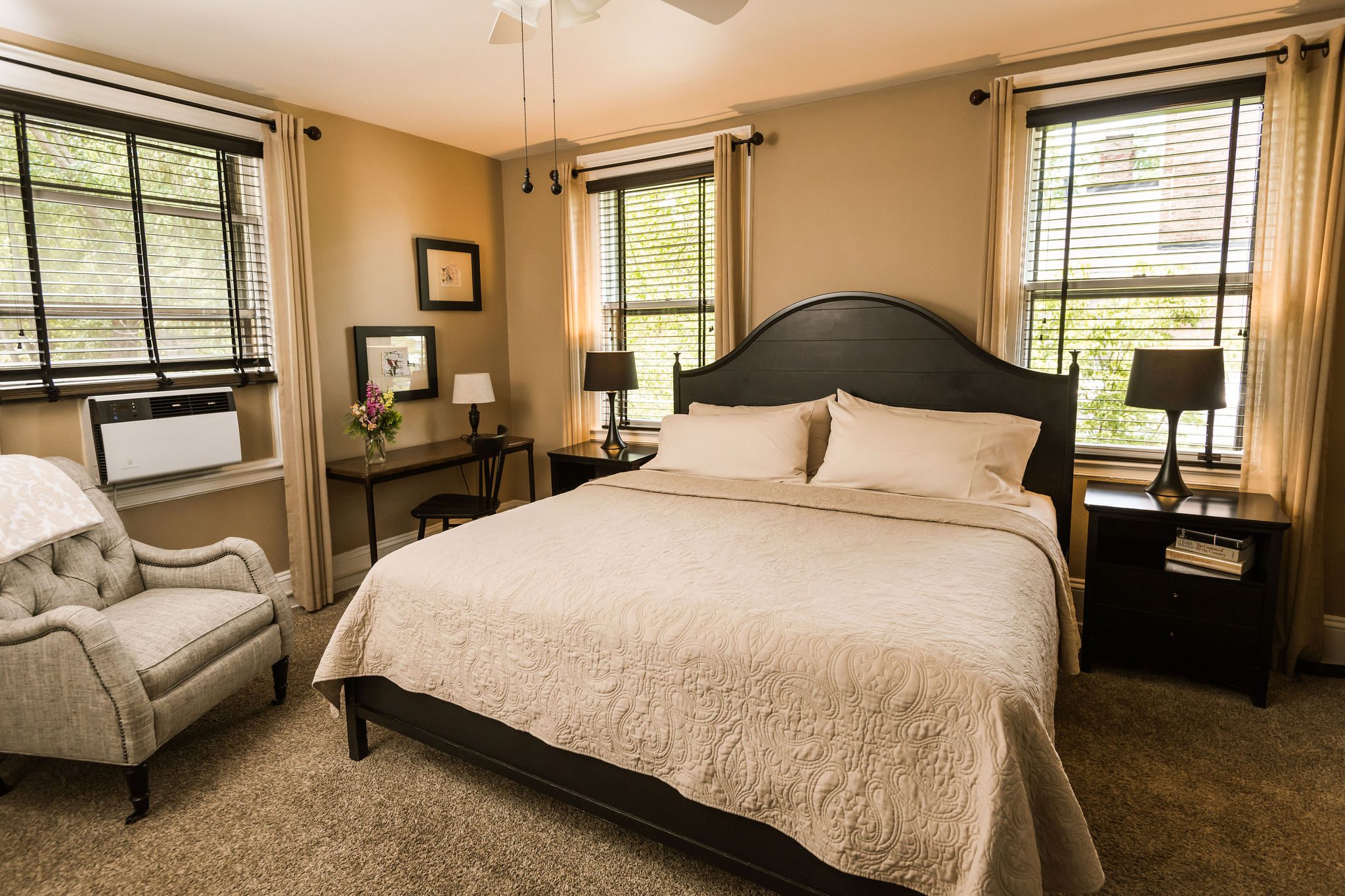 Shawnie says, "She really takes pride in how things are at the inn. If I put something on the mantel and it's not quite right, she'll fix it. She irons our napkins perfectly, so you can hold them by one corner and they'll fall and lay perfectly in your lap. And when it comes to cleanliness, Norma can hear and find dirt. She's our secret weapon."
The Hostess with the Mostest at Our Asheville B&B
One of the most important roles here at the inn is the concierge, and we're certainly very grateful for ours! Meet Jennifer — the person that has all the answers to your questions about your upcoming stay at 1900 Inn on Montford. Her role is greeting guests, taking reservations, making follow up and courtesy calls, and of course, giving all the recommendations for things to do in Asheville. 
Jennifer has a talent for engaging with people and understanding what our guests need. Some folks are tired after their travels to the inn and don't have the energy for much conversation, and then we have others who can't wait to chat about where to go and what to see in Asheville. Jennifer is one of those people that naturally understands the balance. She clicks with guests and is able to read people's emotions and feelings and responds accordingly. 
Guests have often said that Jennifer does a great job of answering all their questions, and they love knowing exactly what to expect from the inn's experience before they arrive. 
Keeping 1900 Inn on Montford Filled With Fresh Flowers and Produce
When you look around the inn, you'll see fresh, vibrant flowers lighting up our rooms with color. And when you bite into our homemade breakfasts in the morning, you'll taste fresh veggies bursting with flavor.
Our flowers and produce are made possible by Savannah — our gardner, farmer, and concierge. We met Savannah as she made her rounds selling floors door to door in Montford. Immediately, we were struck by her energy and knew she would make a great addition to our team.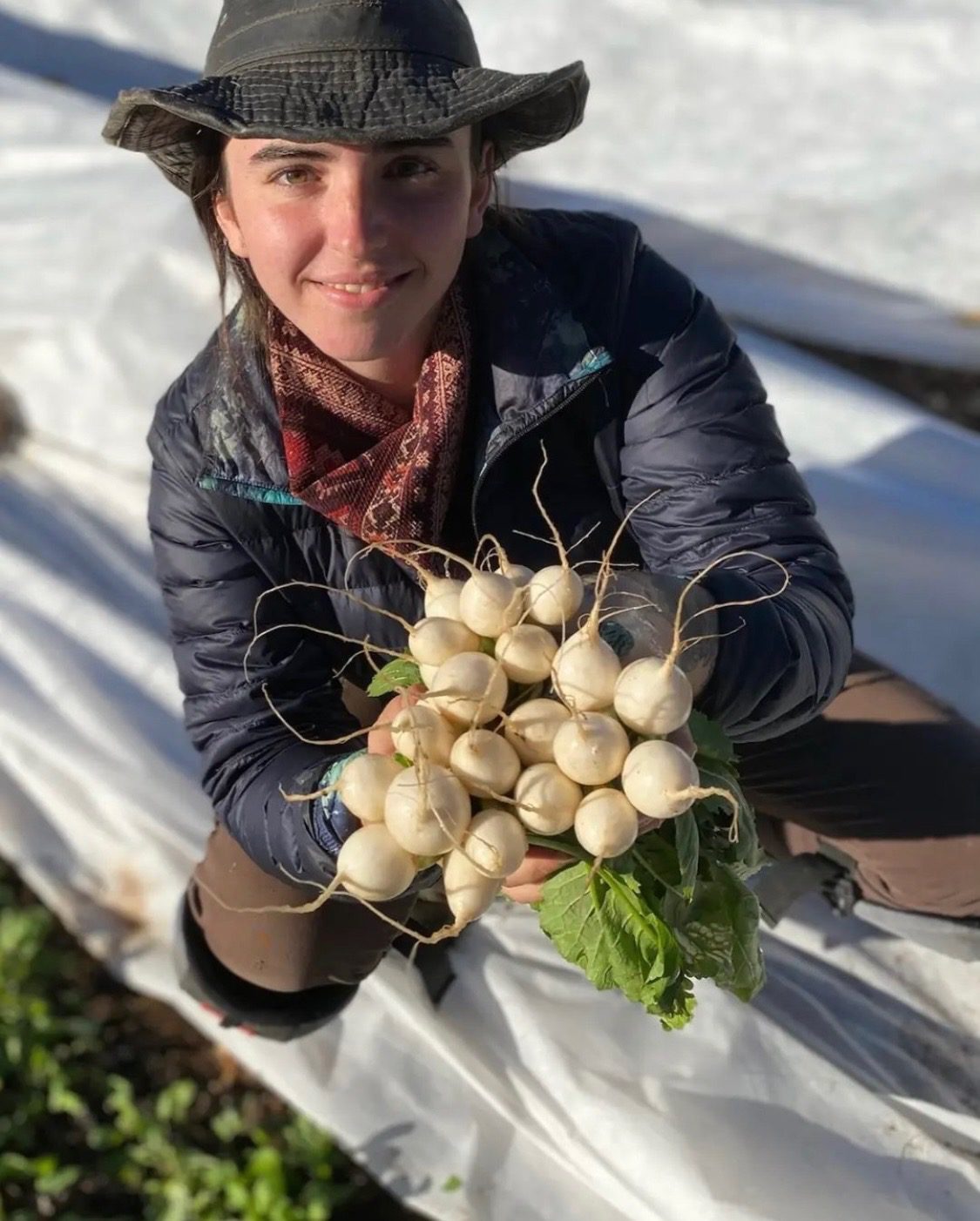 Photo credit: Encompass Farms
Fast forward to now, and Savannah has been with us for five years. She's a farmer, growing her flowers and produce on private land in Black Mountain and the proud owner of Encompass Farms. If you're on Instagram, take a peek at our pictures to see her beautiful flowers. 
Here at 1900 Inn on Montford, breakfast is a special time, and our breakfast recipes wouldn't be the same without Savannah's local produce. We get to indulge in fresh heirloom lettuce and tomatoes, zucchini, kale, radishes and more — each adding so much fresh flavor and depth to our dishes. If you stay with us, you'll be able to experience the amazing flowers and produce from Savannah yourself!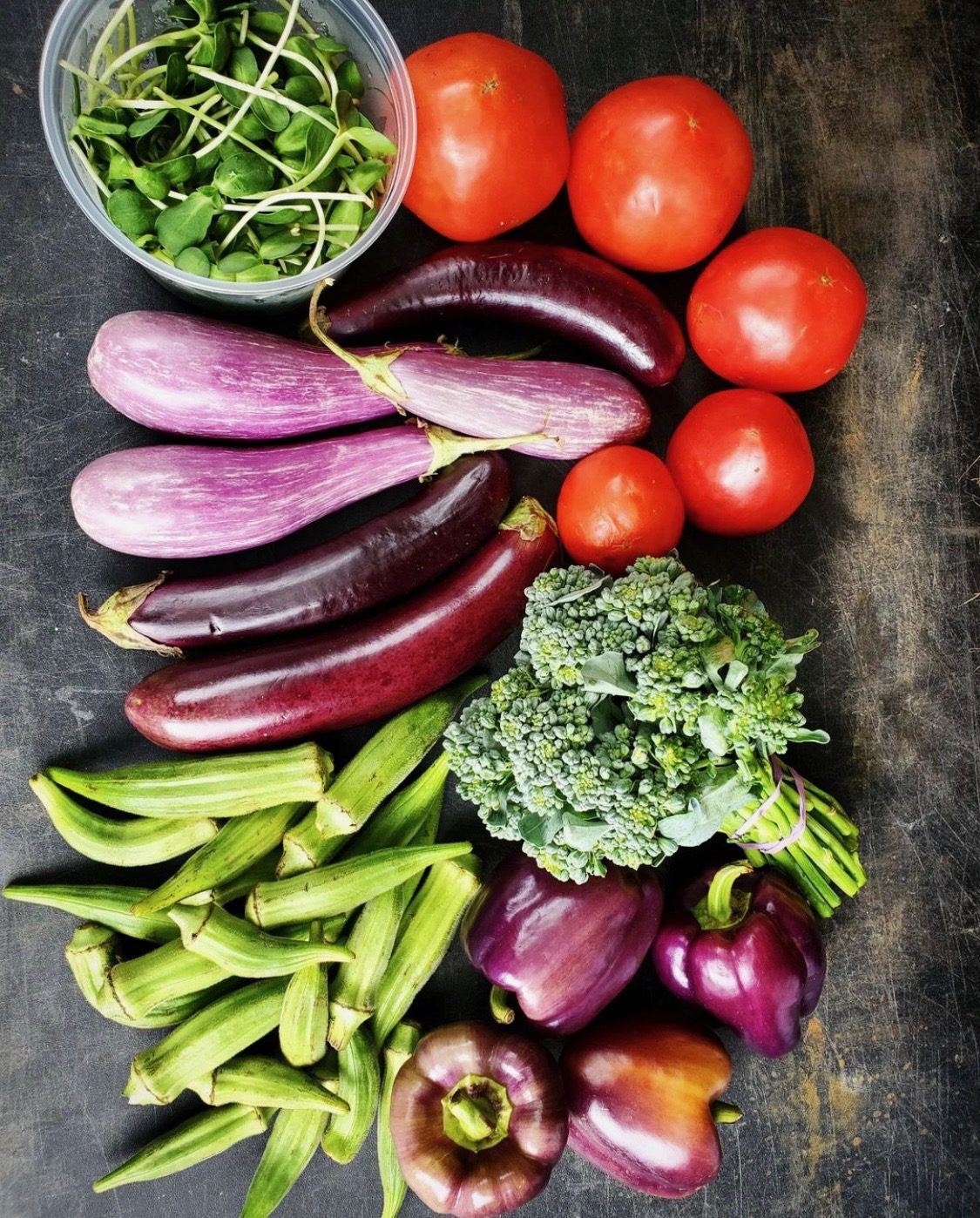 Photo credit: Encompass Farms
An Asheville Family that Feels Like Our Family Too
If you've stayed with us over the weekend, then you've probably attended our very special Saturday night of music. Ben Scales, our lead music man, wears multiple hats at the inn. And while he isn't technically an employee of the inn, he's still an important member of our team. 
Ben has not only been playing music at the inn for over 20 years, but he is our resident officiant as well — easily officiating 20 weddings and elopements a year. As we like to say, he is a fixture here at the property.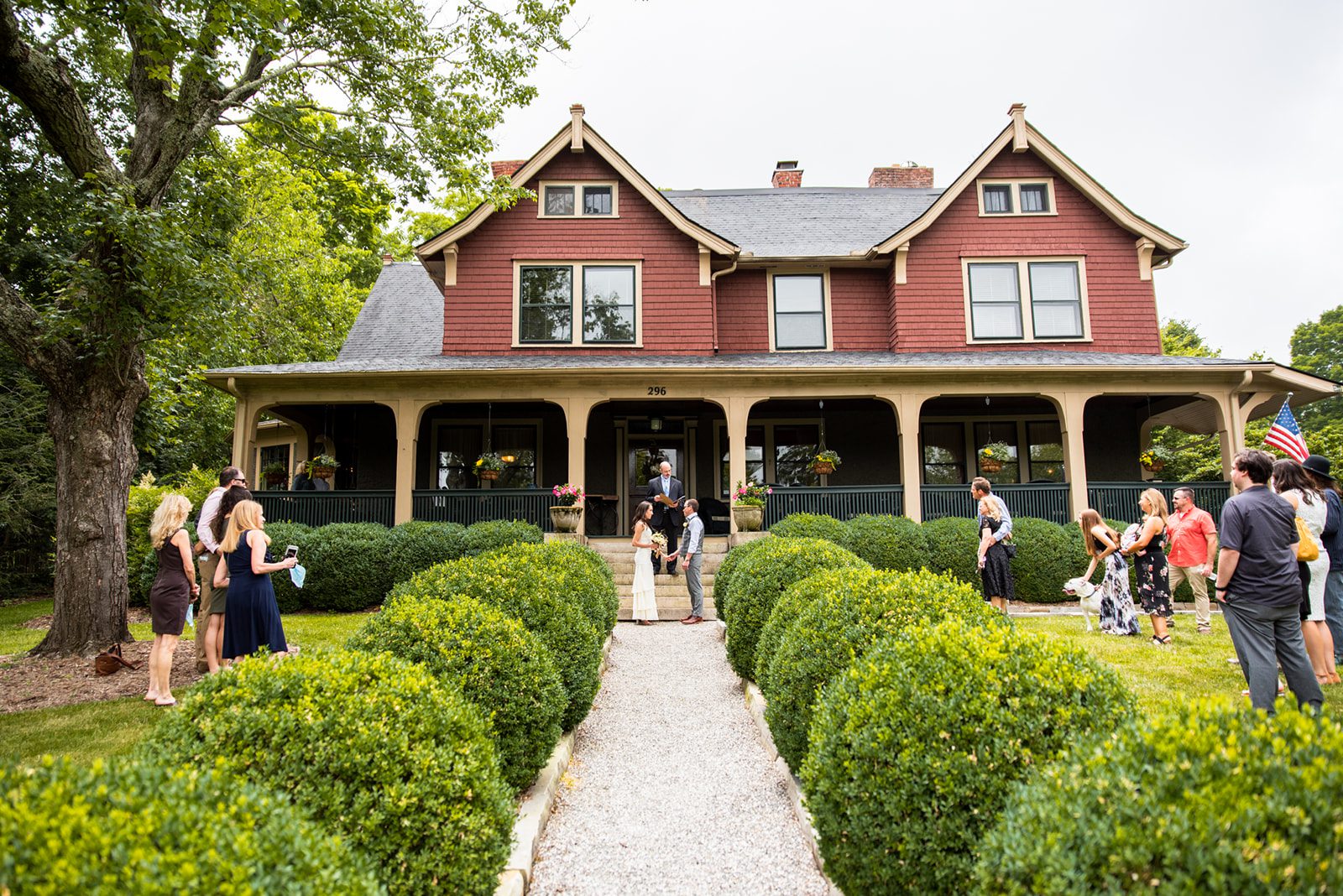 We love the Scales family, and it seems as though we can't get enough of them! Emaline, Ben's daughter, works part-time for us as a concierge while she studies at UNC-Asheville. A fun fact about her is that she's been singing here on our porch with her dad since she was around 11 years old. If you're visiting for the weekend, you may just catch her belting out a tune or two. She also works as a tour guide on the Holly Jolly tours and Spooky tours, hosted by Gray Line Trolley Tours, so if you're exploring Asheville during the holidays, this is a great, unique way to see the city!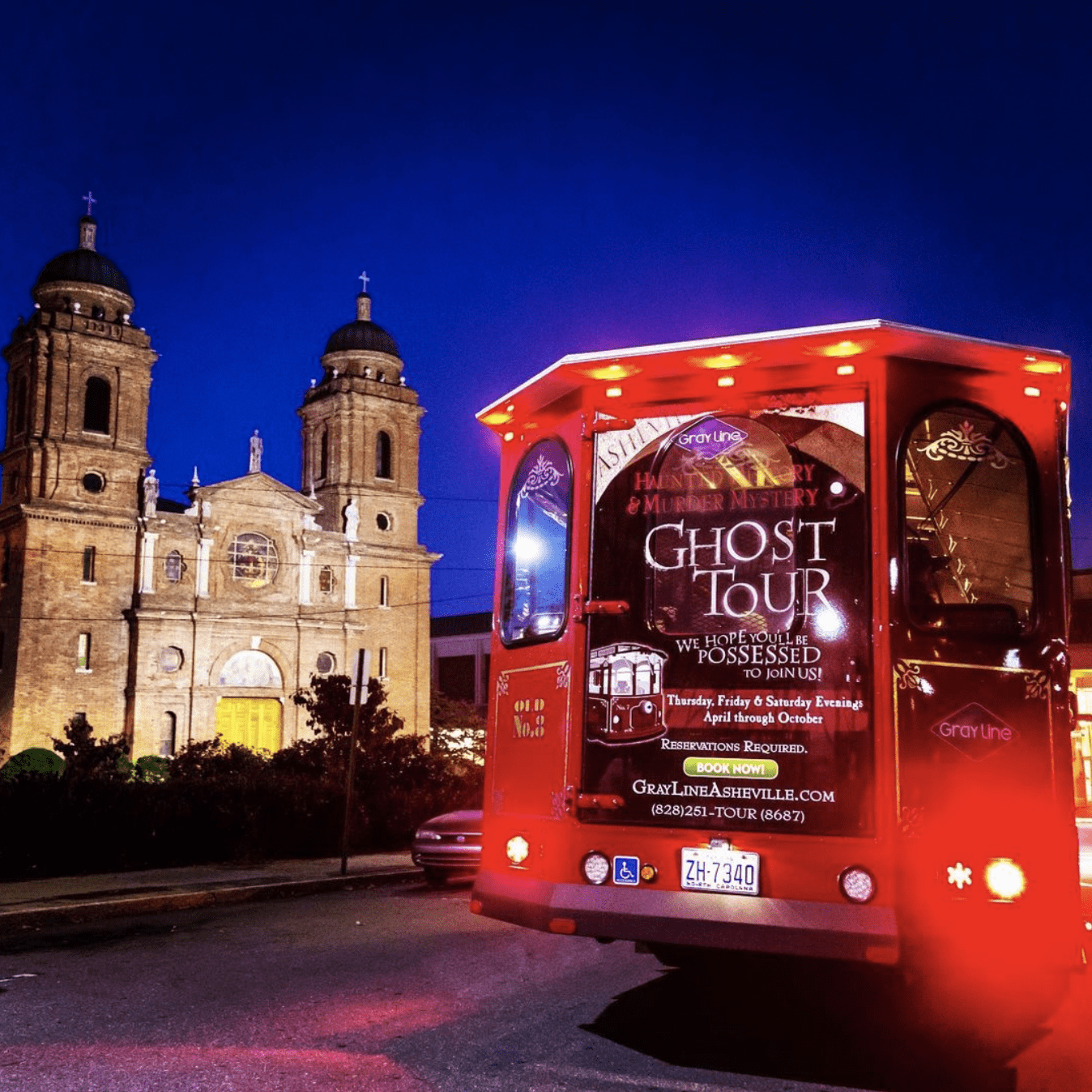 Photo credit: Gray Line Trolley Tours
So there you have it — the whole crew of 1900 Inn on Montford. Please say hello to these lovely folks next time you're here for a visit! Our whole team loves getting to know our guests and talking about all things Asheville. 
Find Your Home Away From Home at Our Asheville Bed and Breakfast
There's nothing like a relaxing trip to the mountains to help you feel rejuvenated. At 1900 Inn on Montford, we make sure everything is taken care of so you feel completely at ease on your vacation. Browse our guest rooms to find what's perfect for you. You'll also find our recommendations for what to do while you're in Asheville, here. We're looking forward to seeing you!