Cars drive up and down the streets of Montford in Asheville — people busy getting from one place to the next, not even realizing they're immersed in a part of history. But up the tree-studded hill of 296 Montford Ave, there's a place where the modern era collides with the footprints of the past. 
Everywhere you look, there are little pieces of history embedded in our beloved 1900 Inn on Montford, from the fireplaces to the wall fixtures and beyond. If you don't know anything about the story of our bed and breakfast, you can read more here. But it was designed and built by the prestigious Richard Sharp Smith, the supervising architect for the construction of the Biltmore Estate, which became the residence of Dr. Charles Jordan, a local surgeon who served in the Spanish American War. Their influences, along with hints of societal norms of the 20th century, still live on today in the inn. 
As with any historical building or home, there's plenty of upkeep that comes with it. Over the years, we've undergone multiple renovation projects to uphold the integrity of the inn and to enhance our guest's experiences, because our guest experience is what we value most. So when it comes to renovations, Willy and Shawnie are always thinking of ways to make things special. They constantly ask themselves what they could do to enhance the bed and breakfast experience by offering something that's elevated and different from what a guest might have at home.
We're excited to announce two new renovation projects — in the O'Henry and Edith Wharton rooms — that have just recently been finished, so we thought we'd take this opportunity to share the news with you, and highlight some of the other interesting makeovers we've done here at 1900 Inn on Montford.
A Shower You'll Never Want to Leave
If you've stayed in the O'Henry room, you'll remember the clawfoot tub and surrounding curtain that took centerstage in the bathroom. Well, we decided it was time for an upgrade!
Since the inn is 120 years old, we redid the plumbing in this bathroom and took out the tub entirely. This bathroom now has new plumbing, new flooring, and an entirely different layout. 
You'll find a luxurious walk-in, tiled, overhead rain spa shower that comes equipped with a handheld shower head option for your convenience. Instead of a pedestal sink, you'll find a large vanity with plenty of room to apply makeup and house your toiletries.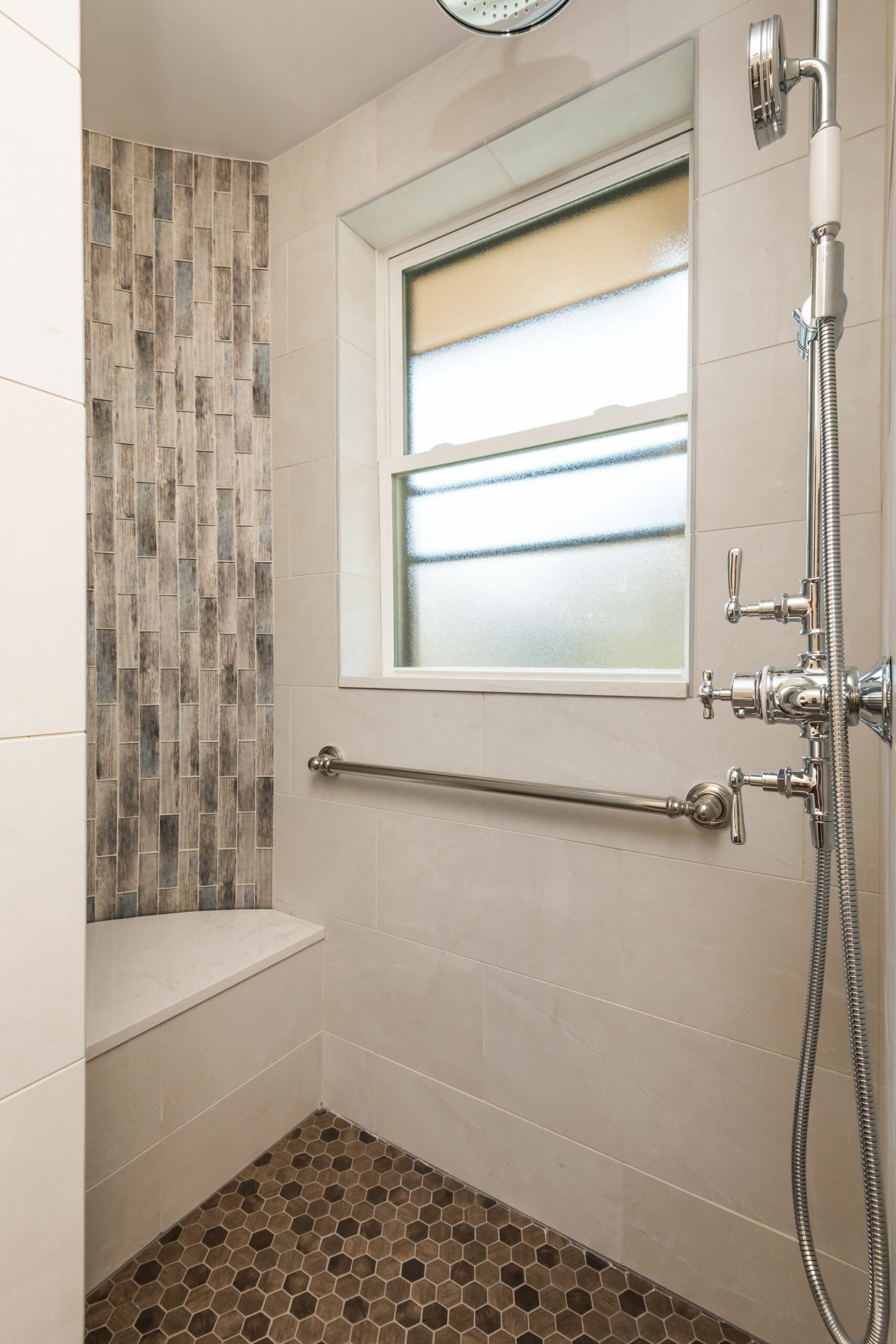 Out with the Old, In with the New
This winter season, we tackled another bathroom renovation in the Edith Wharton room. We felt that it was a bit outdated for the modern trends we're seeing today, so we took out the jacuzzi and shower combo tub and replaced it with a beautiful walk-in, tiled shower. There's also a brand new, larger vanity in this bathroom to give you more room to place your belongings.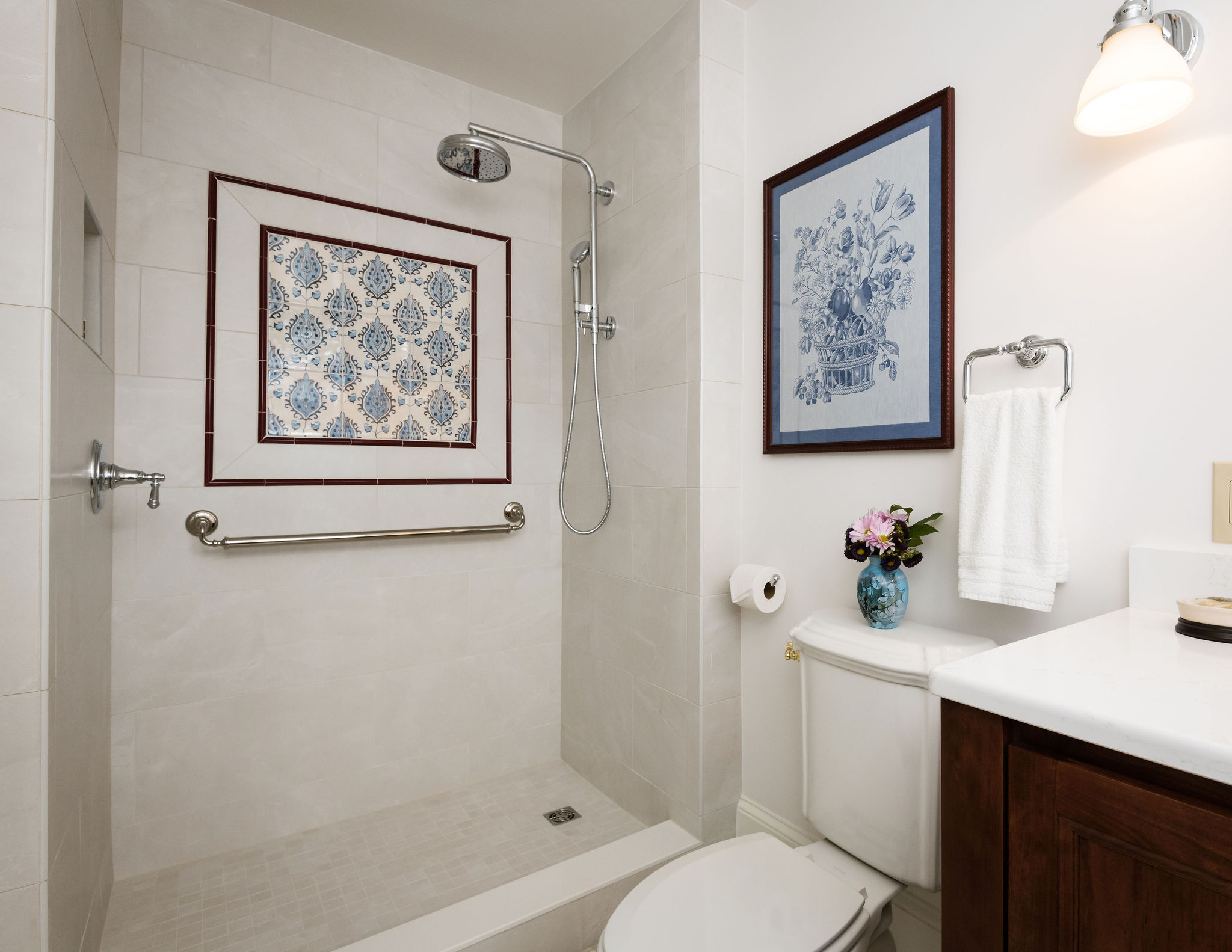 A Sunroom to Cozy Up In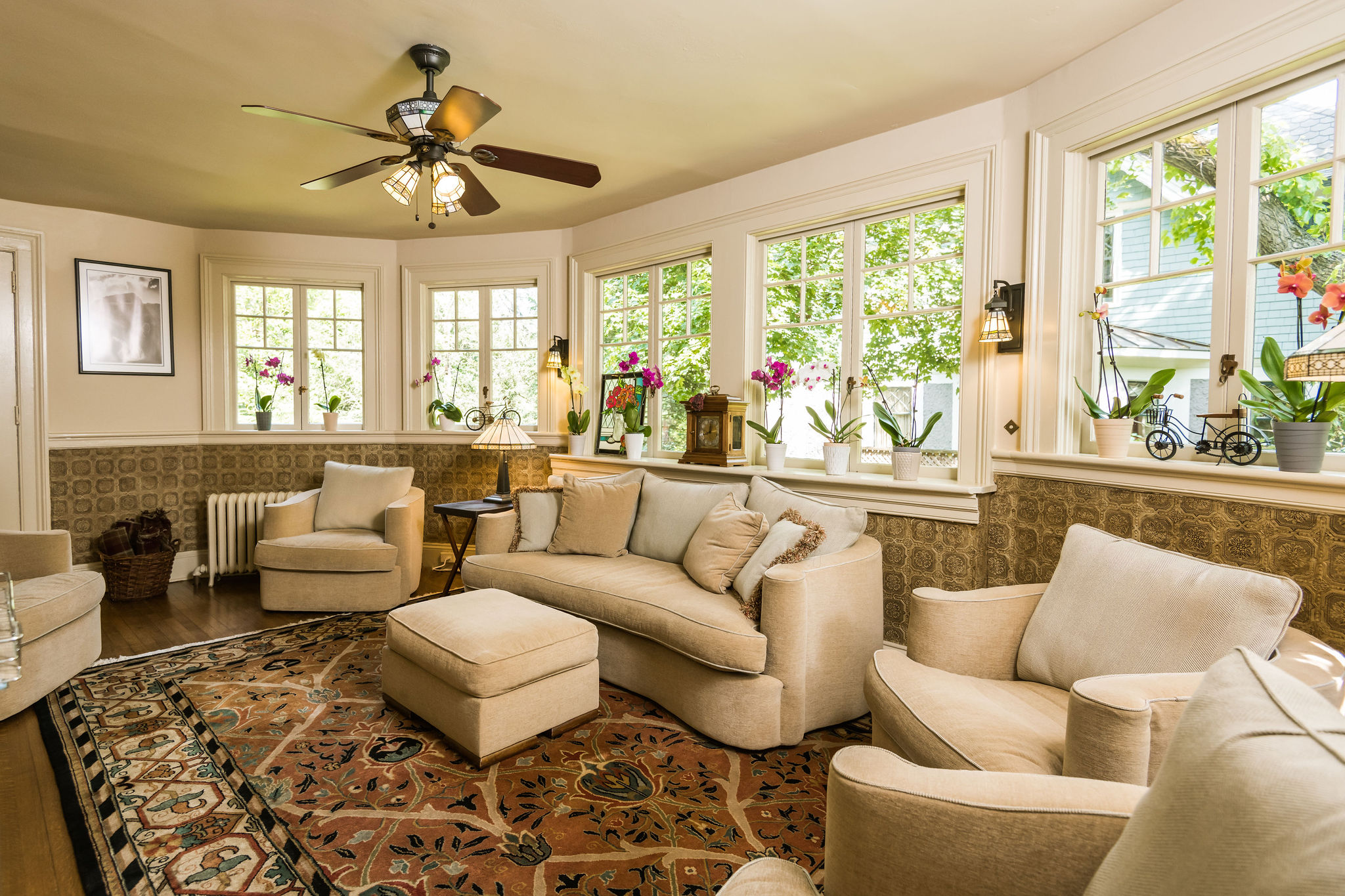 The sunroom is one of our favorite spots to relax in the house. We often see guests sipping on coffee and cozying up with a good book or munching on a cookie while they chat about their day of adventures in Asheville. 
Last year, we gave this bright room an upgrade, because it's such a popular space. We redid the coffee station and put in a new, larger countertop to replace the previous tile top. We added more drawers and shelves to store coffee supplies which allowed us to have more mugs readily available for guests.
Willy & Shawnie's Favorite Inn on Montford Renovation
With different renovation projects happening over the years, we thought it would be fun to share Willy and Shawnie's favorite makeover project with you.
If you've stayed with us and tasted Shawnie's homemade breakfasts and cookies, it'll come as no surprise why renovating the kitchen tops them all. This is where Willy and Shawnie spend countless hours every day preparing food, cooking away, and making sure everything is elegantly plated and ready for guests to enjoy. 
The kitchen that you see in the inn today is completely transformed with new countertops, new appliances, new floors, new plumbing and electrical, more countertop space, and more storage space. Willy and Shawnie will also tell you that the renovated space feels much more inviting, and they love having guests pop their heads in to say hello while they're cooking. 
We'll let you in on a little secret too. The kitchen is getting another small upgrade soon, and that is we're putting in some beautiful stained glass windows made by a good friend of Willy and Shawnie from Alaska. These gorgeous, hand-made pieces will have plants and birds native to Western North Carolina on them to celebrate the area. Here's a sneak peak.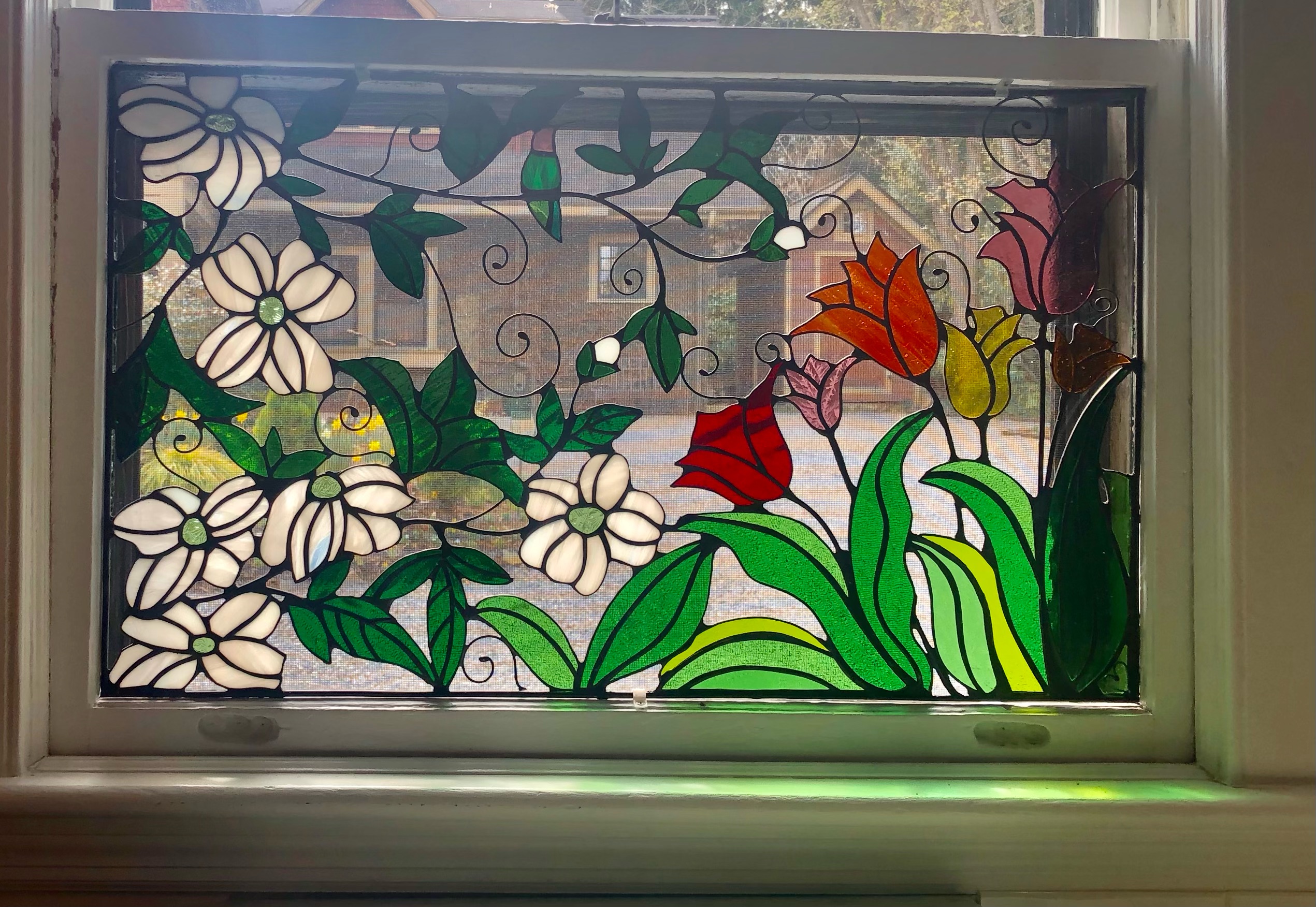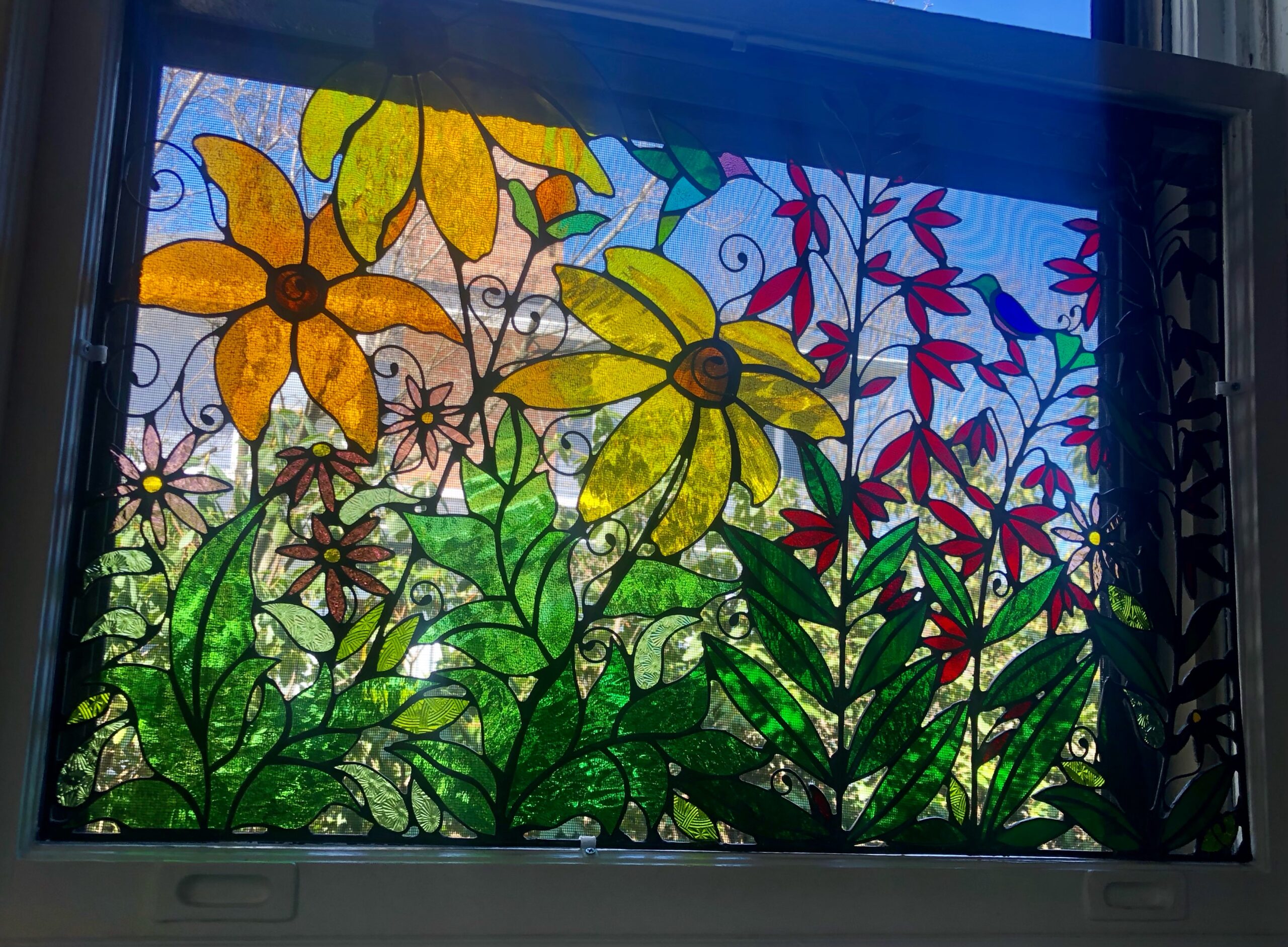 We hope you had fun learning a bit more about the Inn and some of the renovations that you can see and enjoy today! Willy and Shawnie have plenty of other makeover projects they can share, so if you're curious, be sure to ask during your next visit!