There's something special about the bed and breakfast experience, no matter if it's your first time or your thirtieth. It's unique, intimate, and one you won't find elsewhere  — and that's especially true at 1900 Inn on Montford in Asheville, NC. 
When you stay at the inn, you'll immediately recognize that familiar feeling of comfort wafting over you, like you do when you come home from a long day. It's all in the little details — from the homemade cookies in the sunroom to the welcome spread of goodies placed in your room to make your anniversary celebration, or other special occasion, as memorable as possible. 
This intentional and loving mindset, that sets the foundation for everything we do at our bed and breakfast, is instilled from two very special people — our innkeepers, Willy and Shawnie. 
If you stay with us, you'll see these two busy bees around the inn as they take care of all the daily needs. Shawnie is usually cooking away in the kitchen, making one of her scrumptious homemade breakfasts or working on something special for a guest's baby moon. Willy is busy checking in guests and running errands to make sure groceries are stocked and ready to go for the day. But no matter how busy they are, they're always present — making sure every little detail is taken care of. 
If you're curious, you can read more about their story and how they became innkeepers here. But for this blog, we wanted to do something a little different and that is, put together an interview with Willy and Shawnie so you can learn more about them, get a glimpse into their personalities, and see what makes these two the fun, doting pair that they are.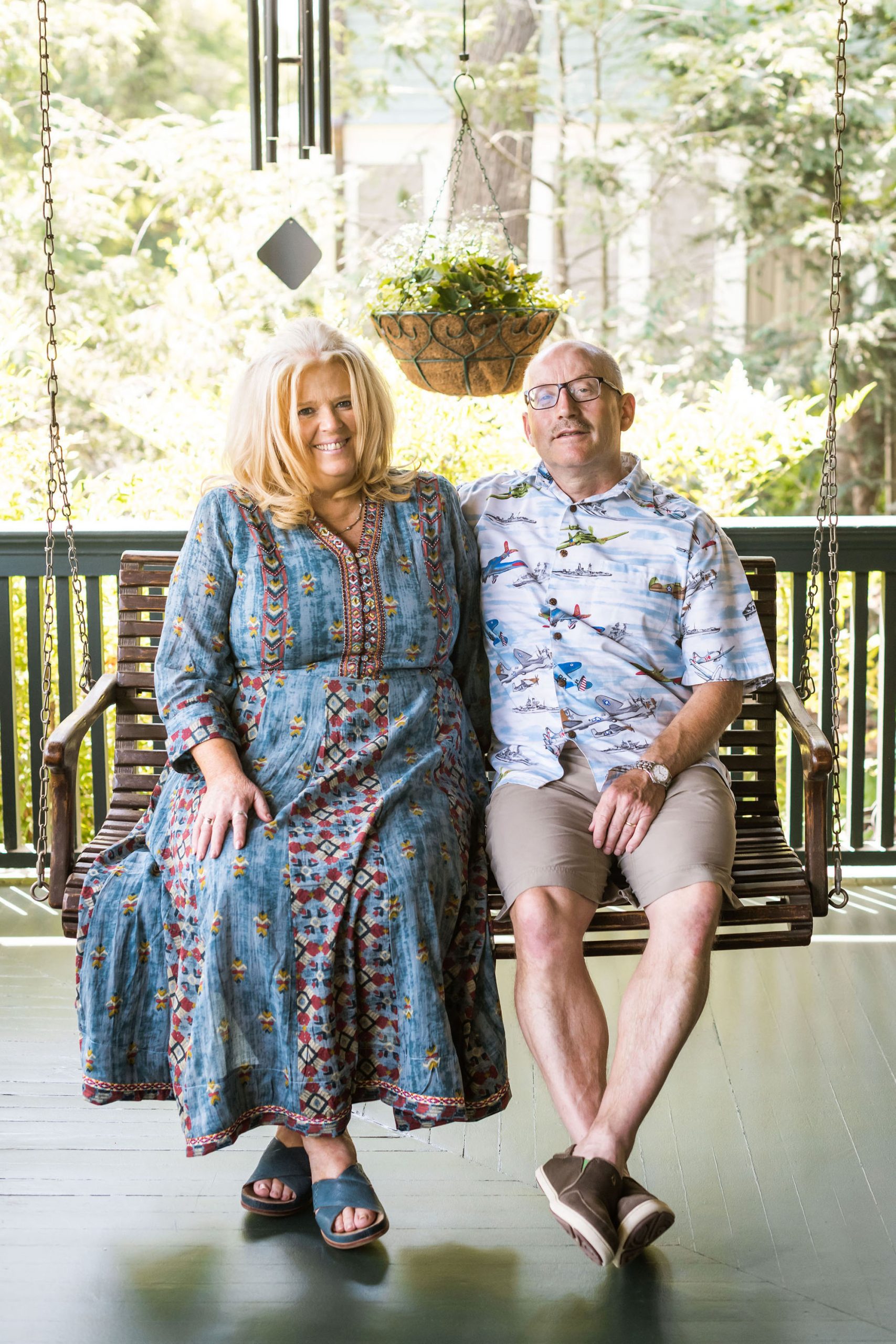 What's your favorite part about being innkeepers?
It's hard to choose just one, but we'd probably have to say the opportunity to meet so many great people. We love being able to play a part in making their time with us the best vacation/getaway experience possible. We also love hearing our guest's stories and getting to know them on a personal level. It's really special to be able to build those relationships, especially when they come back and see us through the years. It's kind of like seeing old friends!
What's something that has surprised you about owning an Asheville b&b?
Our guests are so diverse, coming from all over the country, and they're always really engaged and want to get to know us too. They ask about our backgrounds, how we became innkeepers, our favorite places to go in Asheville, and so on. It's fun, because they get to know us better and we get to share stories together, bonding over similar life experiences and adventures.    
Shawnie, what is your favorite thing to make for your guests and why?
I love baking cookies for guests (as you can probably tell from the variety that's always stocked in the sunroom). Cooking is a kind of love language for me. I put a lot of time and joy into each recipe to make it special and delicious, so when I hear guests talking about cookie flavors or see their facial expressions as they enjoy a bite, it makes my day and warms my heart. 
The kitchen is my creative zone, and I really enjoy experimenting with new recipes and flavors. I've even had guests over the years send me cookie recipes to try.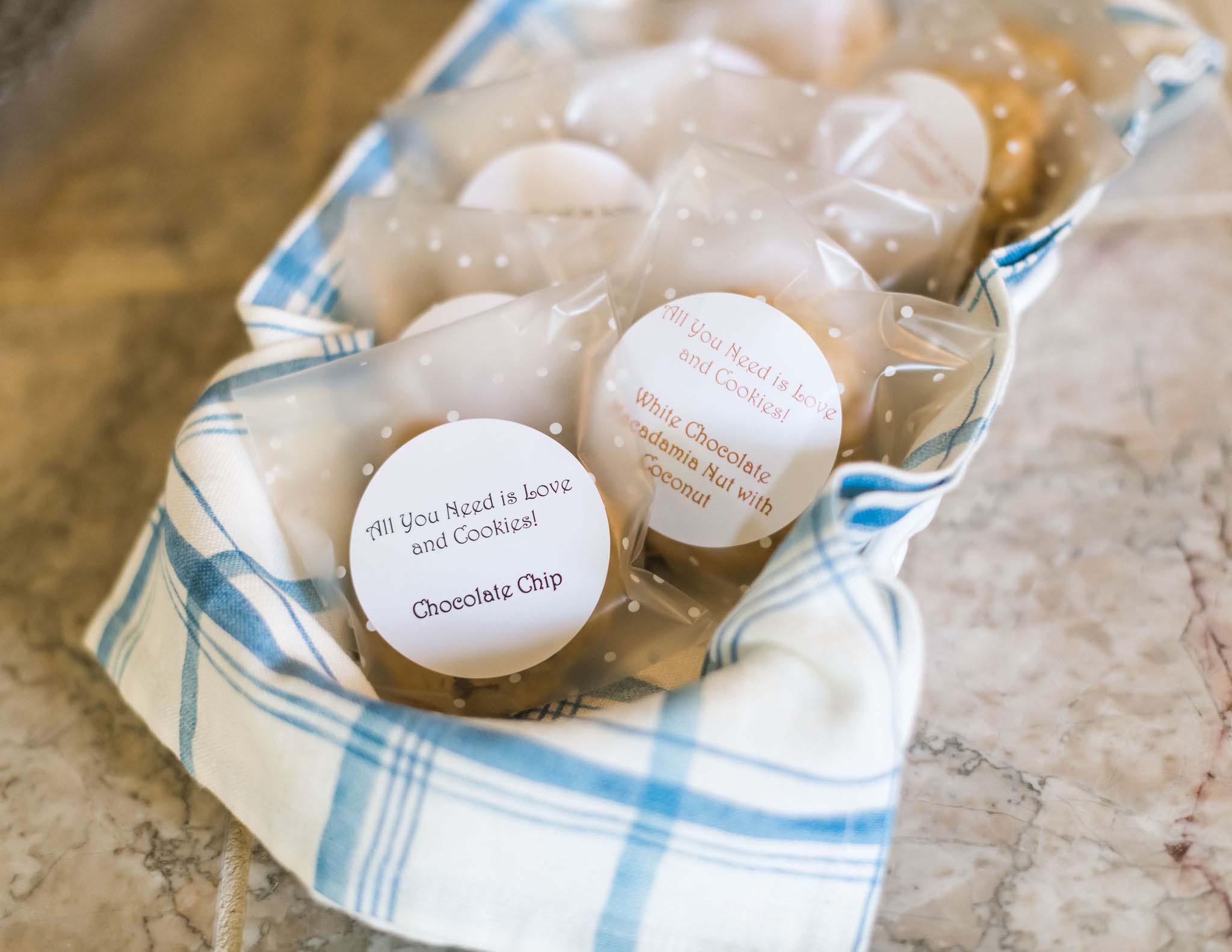 What's one of your favorite memories since becoming owners of 1900 Inn on Montford?
We had two spontaneous parties with guests — one on the 4th of July and the other on New Years.  Everyone was relaxed and comfortable, and we got to spend time laughing and celebrating the holidays together. It was so much fun, and we love entertaining, so this was a no brainer for us! Our motto is always  "come as guests, leave as friends."
What's something surprising a guest has said or done that's made a special impact?
We had guests stay in the Rossetti for their honeymoon, and they had such a great time at the inn, that they wanted to start a room book — to share their experience with others in hopes that they would do the same. We've kept the book in the Rossetti for the couple, and they told us they're excited to reflect on all the stories and memories as a part of their one year anniversary celebration when they come back.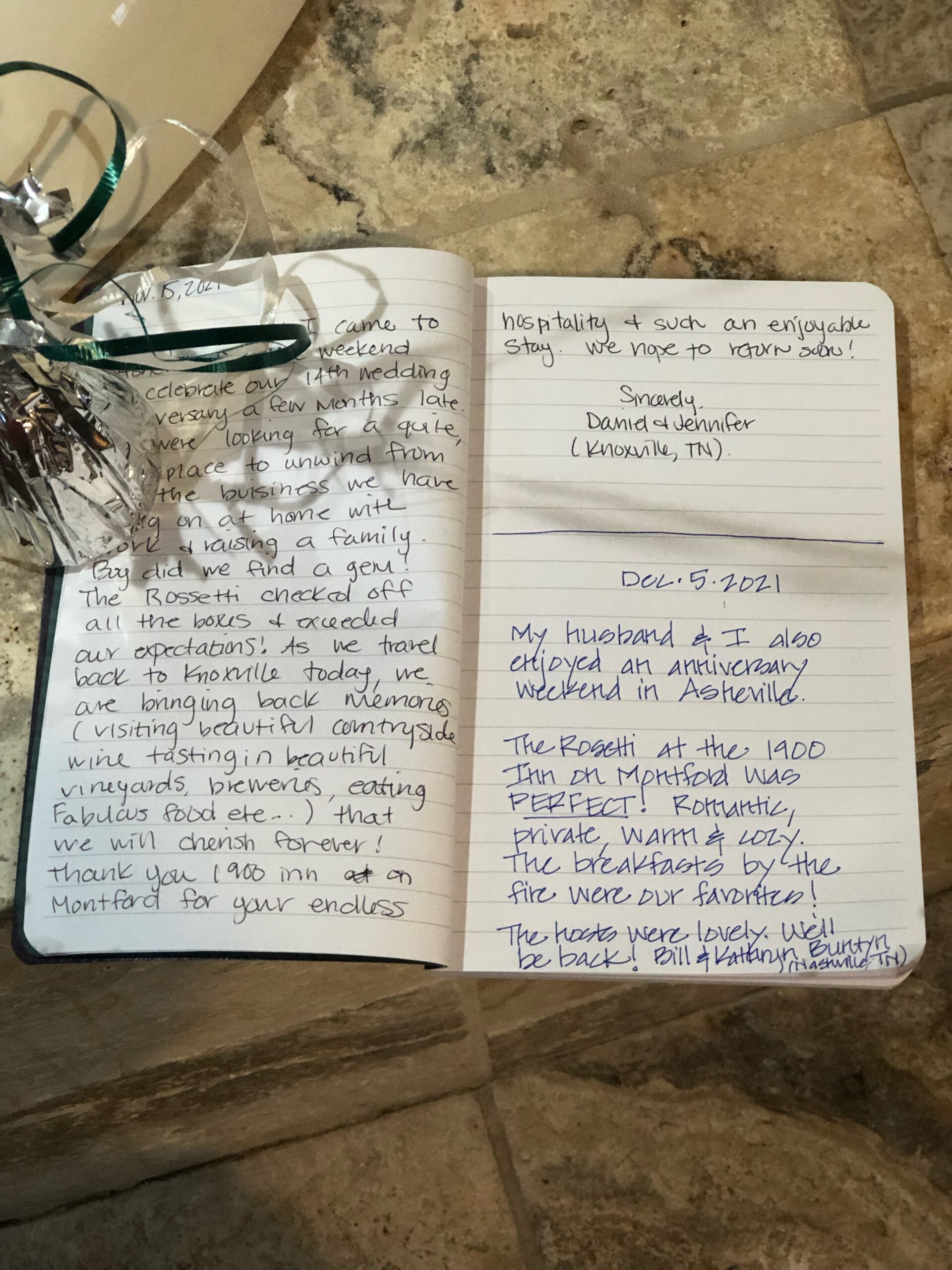 What's your favorite season at 1900 Inn on Montford and why? 
All of the seasons here in Asheville are so unique, but we'd probably say springtime in April is our favorite when the flowers are blooming. Our cherry trees in the front of the property are absolutely beautiful, and we love seeing them take on new life in the spring. 
We also have many guests from the upper Midwest that come specifically for the spring season, because our area is so beautiful when the mountains and trees start to burst with flowers and greenery. 
It's also just a fun time to be in Asheville. People are out hiking or enjoying restaurant patios again after being cooped up all winter. There's honestly just something rejuvenating about coming out of the dullness of winter and into spring that creates a newfound exuberance and energy for everyone.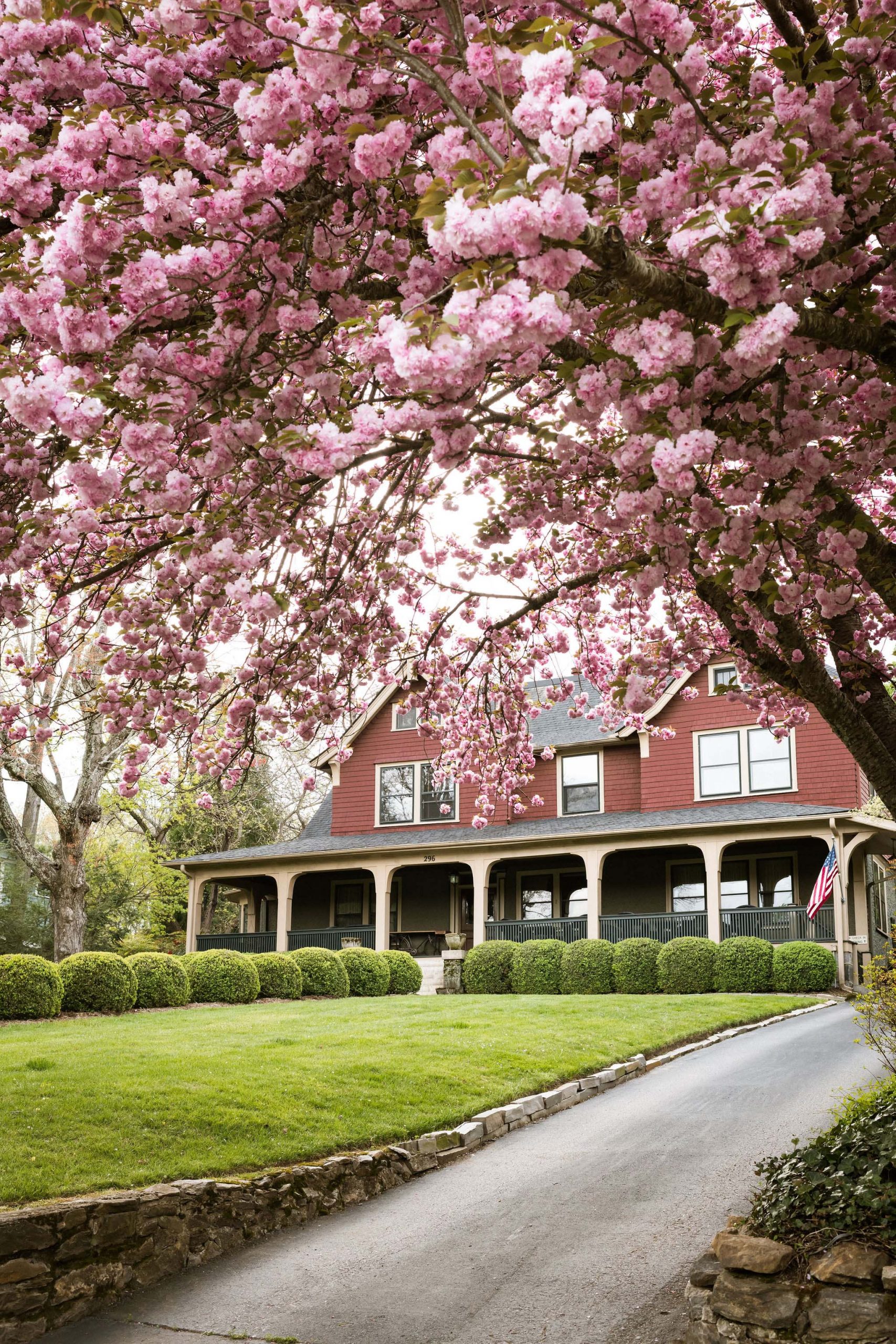 What does your daily routine look like? 
We stay busy that's for sure! 
Willy is an early bird and walks the dog first thing. Next, we tackle breakfast, and we both work together to prepare the meal and then clean up afterward. Then we coordinate what needs to be done that day with the housekeepers. We also always try to stay one step ahead so we shop and plan for the next day's breakfast. 
In the afternoon, we coordinate duties with the concierge to make sure everything runs smoothly. Then we usually take some personal time until the evening, and then we prep all we can before bed to get set for the next day.                                                                           
What are some of your hobbies and things you love doing for fun?
Shawnie enjoys stitching and learning about history, whether that's reading or watching a program. Willy likes to get on his bike or hike many of the local roads and trails, exploring the area to find hidden gems for guests. When we take time away from the inn, we both love to travel.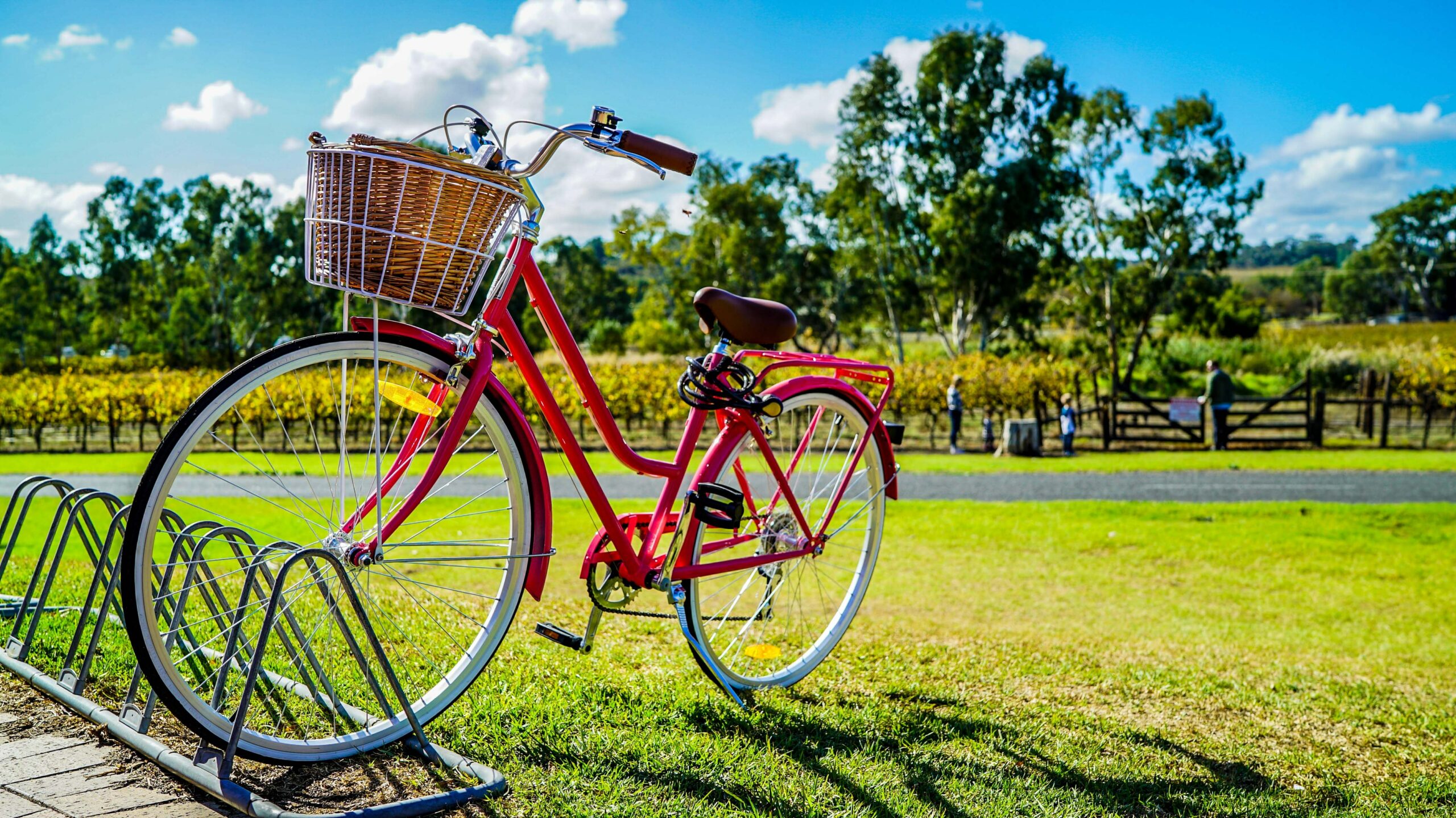 What's your favorite restaurant to go to in Asheville, NC?
Jargon is one of our favorites for food, ambience, and service. The chefs at Jargon are so creative, and there's always something new to try every couple of weeks.  
For a quick bite, we love Taco Temple for its fresh corn tortillas and Mexican-inspired flavors.                                                                                                                  
If you could travel anywhere, where would you go and why?
Willy grew up in the mountains and has always wanted to go to the Himalayas and trek for a few weeks.
Shawnie's love for history would put Egypt high on the list and less trekking would be great!
What's your favorite way to unwind? 
Shawnie gets in a stitching zone with a glass of wine, and Willy loves to explore the hiking trails and bike. We both also love checking out the great restaurants in Asheville and taking a 2-hour "mini-vacation" whenever we can.                                                      
What's one of your favorite quotes and why?
"If it was easy, it would already be done."  
You've got to put in the time and effort to reap the benefit and reward. This really hits home for both of us with the way we run the inn. We're always thinking of ways to keep elevating the experience. 
If you're planning on staying at 1900 Inn on Montford for your next trip, feel free to reach out to Willy and Shawnie for questions or any recommendations you might need. We hope you've enjoyed getting to know them a little better, and we look forward to seeing you soon!