In just a short while, your precious little baby will be here, and what a wonderful time it is!
You're probably feeling all kinds of emotions right now from excitement to nervousness and everything in between. Any parent would agree that this is totally normal — whether it's your first rodeo or your third baby (we have a few children of our own, so we can attest.) You want to savor these special moments with your partner before the baby comes, and a babymoon is the perfect way to relax and celebrate this new chapter in your life. 
At the Inn on Montford, you get to enjoy the luxuries of being on vacation with that cozy, home-like feel you love. In this blog, we offer our best babymoon ideas for planning your upcoming trip so you can relax and focus on each other while we take care of the rest.
The Babymoon B&B Experience at 1900 Inn on Montford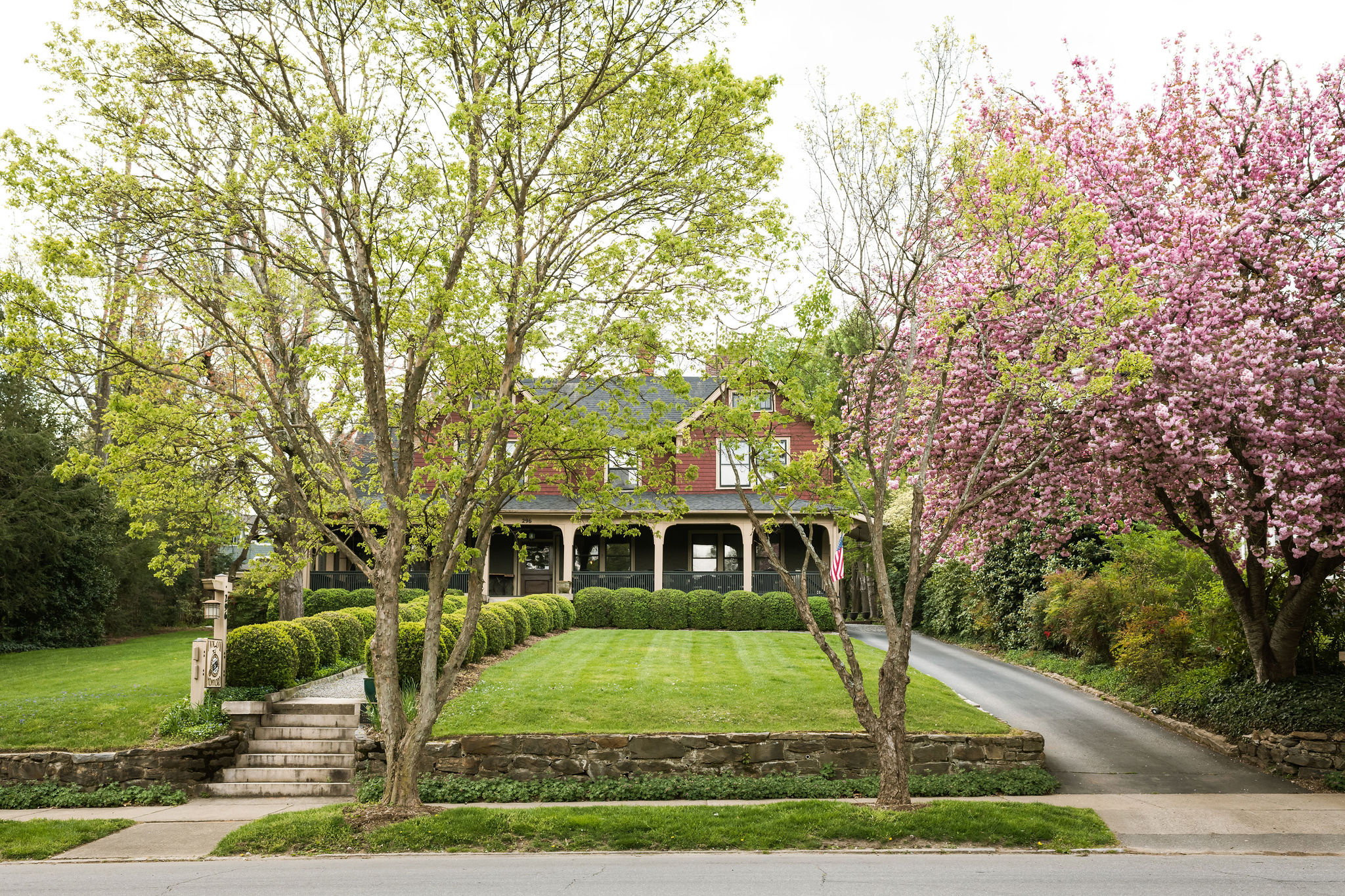 From the minute you step into our bed and breakfast to your final few moments with us, we want you to feel pampered. Your well-appointed room will include a balloon bouquet to add a festive touch, plus any other treats or special touches we arrange together. You'll even get some goodies to take home with you… but that's our little secret (you'll have to visit to find out what they are.)
Relax on the front porch while you take in the fresh mountain air, indulge in one of Shawnie's homemade cookies while you read your favorite book in the sunroom, or take a soothing bath or peaceful shower in your room. 
This time is about you and your partner, and we intend to make it as special and memorable as possible.
A Gourmet Breakfast to Start the Day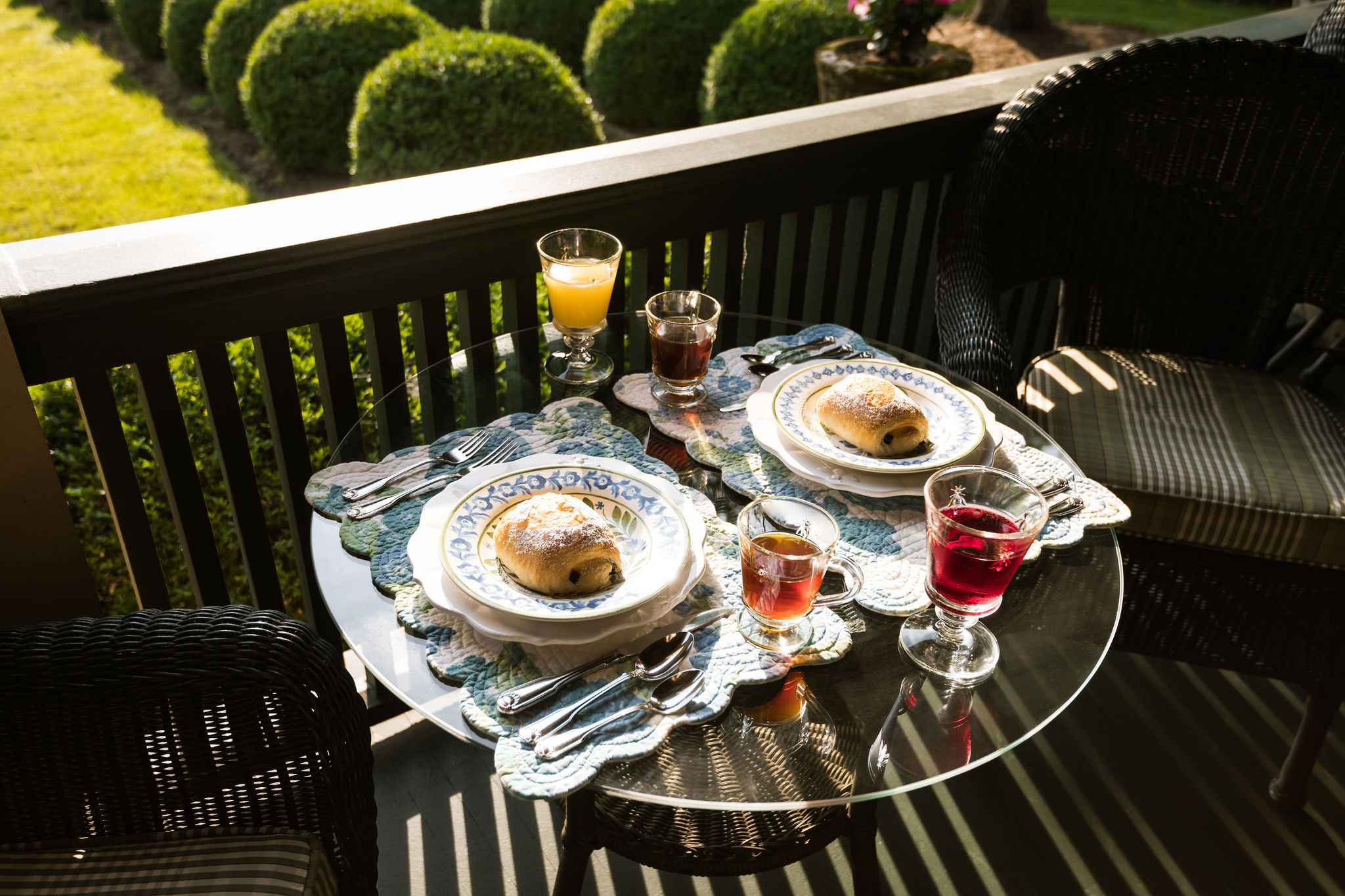 They say breakfast is the most important meal of the day, and here at the Inn on Montford, breakfast holds a special place in our heart. 
Every morning, Shawnie ties on her apron and works her magic in the kitchen to pour a little love and a lot of comfort into her delicious, homemade breakfasts. Items may change depending on the season, but some favorites are the breakfast strudels, omelets, quiches, and of course, pastries. And if you stay in the Rossetti, William Morris or Cloisters, you can even have breakfast delivered to your room to enjoy on your own private outdoor patio.
Enjoy an In-Room Couples Massage at our Asheville B&B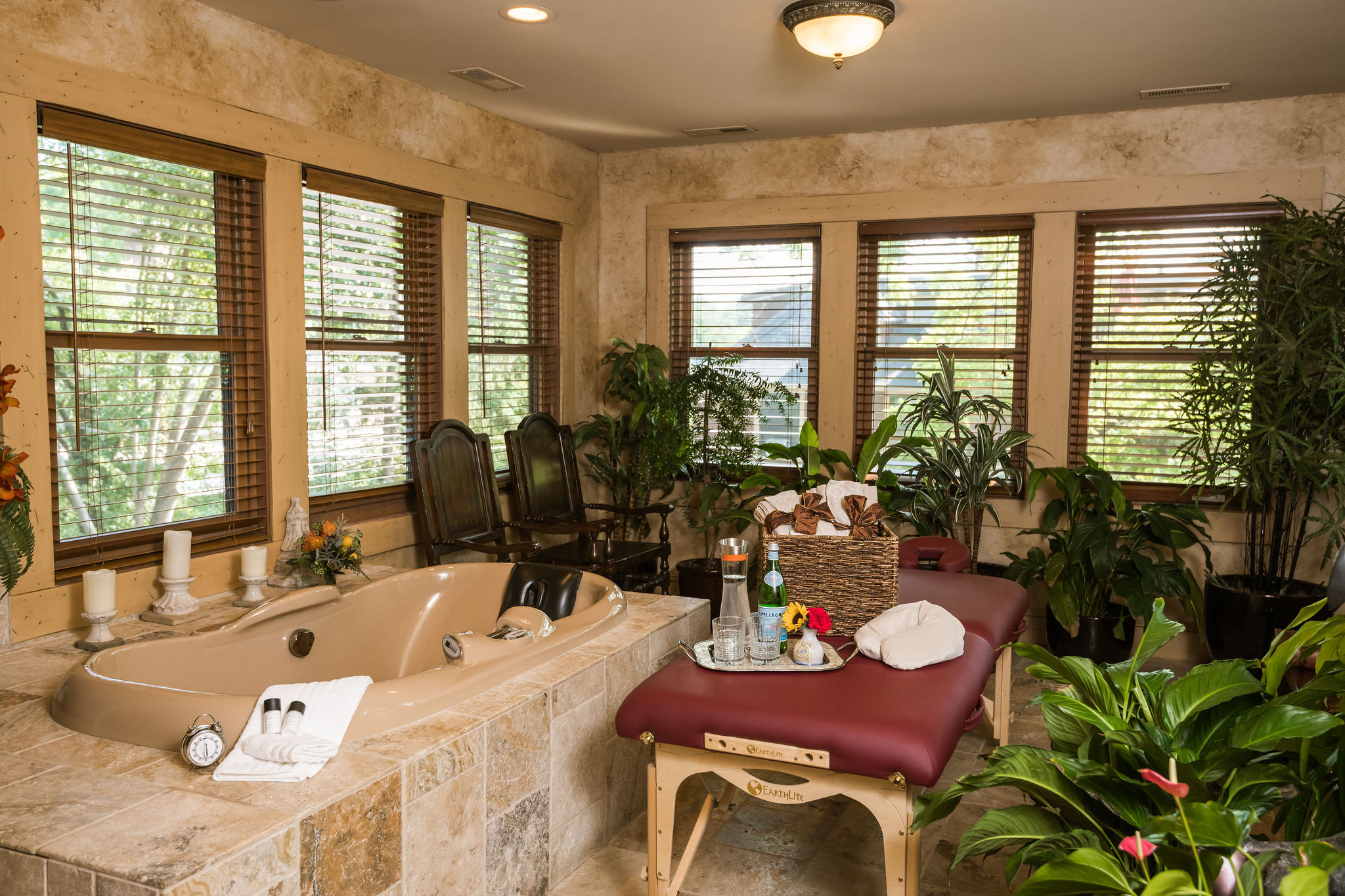 Pregnancy can take its toll on the body, so while you're here relaxing on vacation, give your mind and body the ultimate treat — a massage. 
We offer two massage types to choose from:
1 or 1.5 hour Swedish/Relaxation Massage
Designed primarily for relaxation, a Swedish massage includes long, gliding strokes in the direction of your heart. It soothes achey, tight muscles, increases the level of oxygen in your blood, and improves circulation. 
1 or 1.5 hour Deep Tissue Massage
Deep tissue massage focuses on releasing chronic tension and pain through therapeutic massage. It includes more sustained pressure with deeper strokes designed to release tension and target deep layers of your muscles and connective tissues.
To complement your in-room couples massage, we throw in a few special touches too. You'll be treated to mineral water infused with lemon and lime, delivered straight to your room, accompanied by heated Comphy neck wraps to help loosen up those tight neck and shoulder muscles. 
An Evening Serenade on the Porch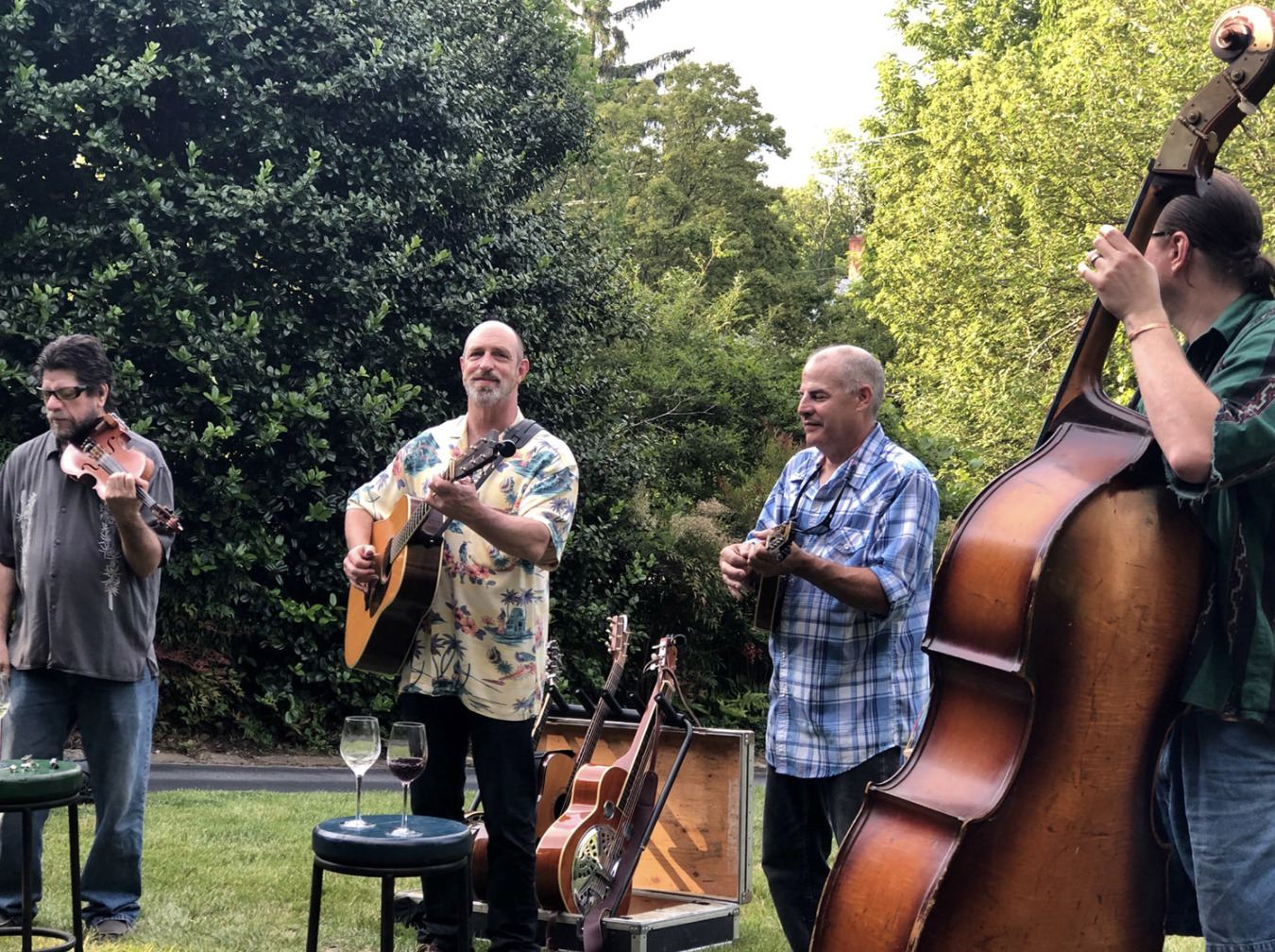 In Asheville, we're lucky to be surrounded by local talent who bring the deep, musical roots of the Appalchias to life. And the best part is you don't even have to leave the inn to be a part of it. 
On Saturday evenings, the sun softly fades, and the sounds of mountain music trail through the inn. Ben Scales, local dobro player and guitarist, makes the magic happen from 6-7 for a memorable, musical hour. Week to week, Ben puts together the group that will play, and to date, our porch and foyer have been blessed by the melodies and rhythms of about 40 different local artists. 
Local Shops in Asheville, NC
For most people, relaxing is all they want to do when they come for a babymoon. But for those that want to get out and explore the city a bit, there are some great baby shops in Asheville, NC to check out to take home something special from your trip. 
The Littlest Birds, Curio, and Dogwood Darlings offer a variety of clothing options, toys, and other fun items to spoil your baby upon their arrival. 
A Romantic Dinner for Two in Romantic Asheville
We're fortunate to have a variety of amazing restaurants that offer farm-to table style dining and fresh seasonal ingredients. 
While you're here on your babymoon, you might want to enjoy one or two nice dinners out, sharing food and enjoying each other's company. If you need some suggestions, here are a couple of our favorites to try:
Jargon
This quaint restaurant is located in a small historic building in the heart of West Asheville.  Jargon offers amazing ingredients from local farmers to wow your palate and intrigue you with culinary delights. They have a lovely patio area that will set the scene for a romantic and charming dining experience. 
The Bull & Beggar
Located in Asheville's River Arts District, The Bull & Beggar offers delicious meat and fish dishes with a flare. Enjoy mouth-watering food in a rustic, intimate setting.
Limones
Chef Hugo Ramirez takes delicious, traditional Mexican dishes and adds a french-Californian flare to his menu. Enjoy dishes like ceviche, nachos, enchiladas, and more — each one offering an innovative blend of flavors.
Ready to Book Your Visit?
We are so excited for you and your little bundle coming soon! If you're thinking of taking a babymoon or are already starting to plan, we hope this offers a little inspiration for your trip. We love giving recommendations so if you have any further questions, please feel free to reach out to us!