It's time for your annual retreat or reunion. So much fun, but so much planning! It's hard coordinating schedules, and getting people together, especially if they're from all over the country. 
Organizing a family reunion? If you have a large, multigenerational family, all of varying ages and special requirements, you have quite a task ahead of you. How do you bring everyone together in one relaxing place and make sure their needs are met? How would you make sure there's something for everyone: children, elderly, and even pets if you have them?  
Or suppose, as the Knitrino Literary Society did recently, you're hosting a retreat for the very first time, featuring a famous author, and you're excited to make the event as memorable and comfortable for your attendees as possible.
If you're the party planner, how do you accomplish this?

Well, by coming to 1900 Inn on Montford of course!
Why 1900 Inn on Montford is the perfect retreat venue in Asheville, NC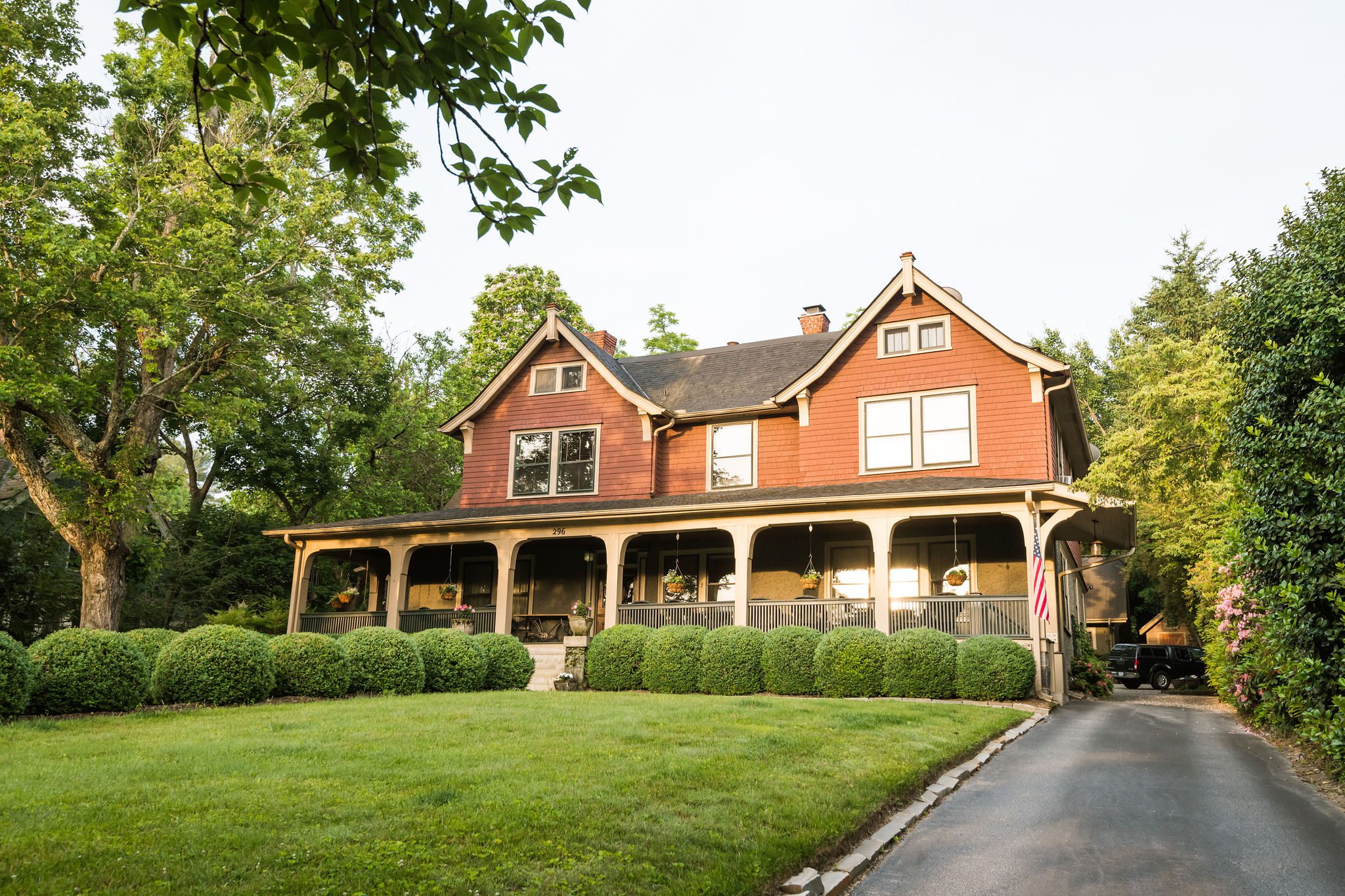 For starters, it's Asheville! A place that embraces it all: the idyll of the great Appalachian outdoors, a thriving cultural scene, unique music, and of course, its world-famous breweries! But at the end of a day of walking, hiking, eating and drinking, if there's one place you want to come back to, it's here at 1900 Inn on Montford. 
Willy and Shawnie pay close attention to detail, anticipating their guests' needs and going above and beyond to personalize the experience for them.  
To give you a glimpse, during the Knitrino retreat in March, our innkeepers organized a welcoming event with live bluegrass for over 20 women in the foyer. They got to enjoy knitting and being together while we took care of the rest.
Willy and Shawnie have that rare knack for ensuring everyone's utmost comfort, all while providing guests with plenty of privacy. It's that perfect balance that makes these two the award-winning innkeepers they are. For example, all the guests who have crossed our threshold can agree on one thing: the Inn's three-course breakfasts (and cookies!) are legendary. But no one is excluded if their dietary preferences don't align! Our hosts take great care in ensuring that everyone is accommodated and taken care of: vegans, carnivores, pescetarians, keto-ers—you name it! Allergies? No problem. Picky eaters? Most welcome! You can rest assured that all your loved ones and every single member of your group will be catered to wholeheartedly. 
Speaking of loved ones, 1900 Inn on Montford adores canines (we even have our own lab, Clementine, to keep your pup company), and they are welcome to stay with you in any one of our three dog-friendly guest rooms.
And then, as the sun sets on Saturday nights, it's time for the highlight: the Inn's porch comes to life. Willy and Shawnie regularly invite the region's best bluegrass, folk, and country musicians to play for you (and can also arrange them specially for your group!) You can spend days gallivanting around the city's beer scene and go on a hike or two. But nothing brings the soul of Asheville to you like its mountain music.
If you have a really large group, we strongly recommend booking the entire Inn. You can enjoy the luxury of privacy, having the entire space to yourselves, with ample room for everyone to spread out, unwind, and savor the tranquil ambience. 
Things to do with your group in Asheville
1900 Inn on Montford is a short walk away from many gourmet restaurants, a stone's throw from the town's center, with the mountains close by. Need family reunion ideas? Help with your retreat itinerary? Just ask Willy and Shawnie! They have a plethora of recommendations and love the chance to talk about our beloved city. But for starters, here are some ideas to kick off your holiday planning:
For Outdoor Enthusiasts: Go for a hike (or picnic) at the Blue Ridge Parkway!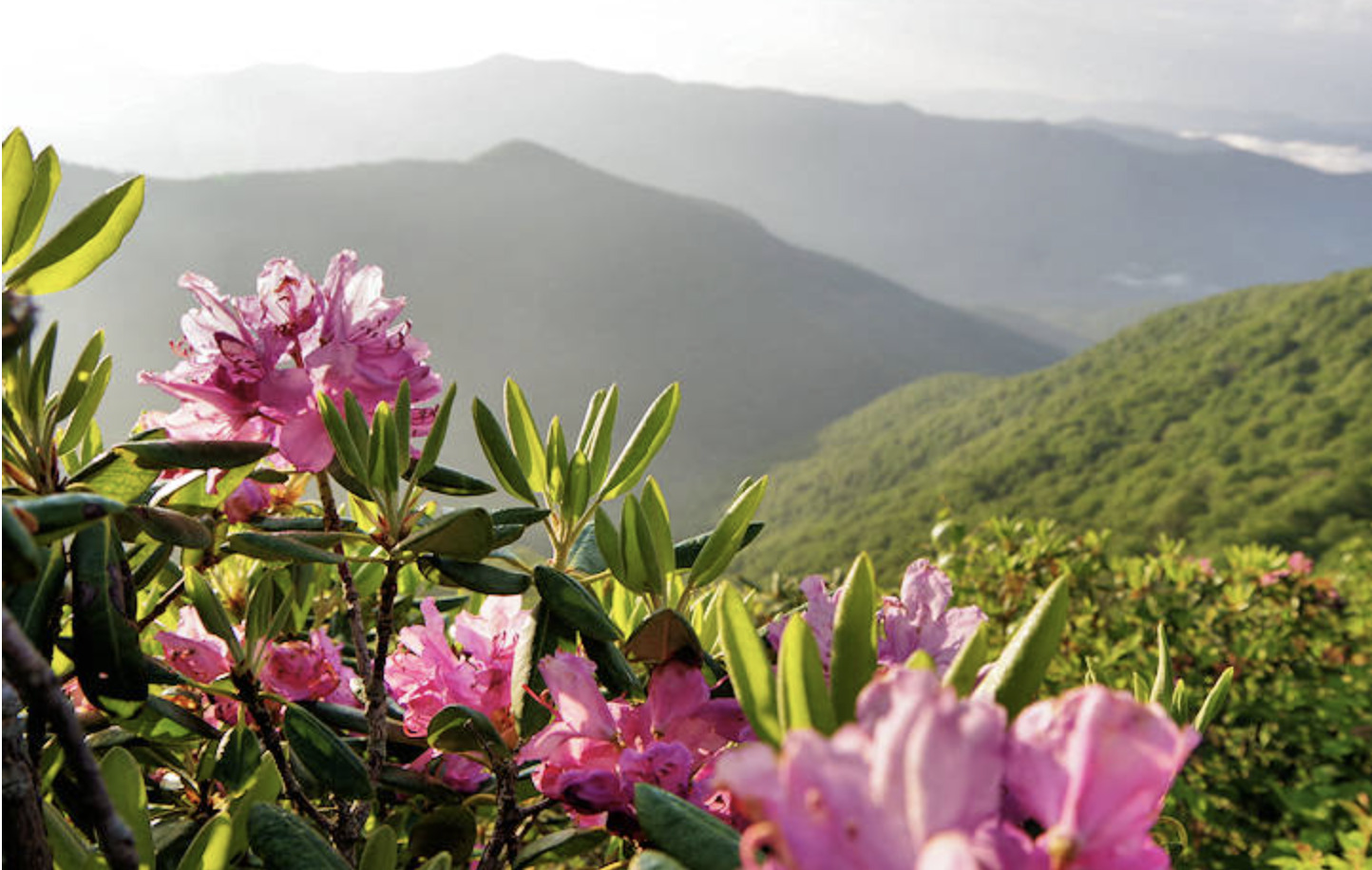 The Blue Ridge Parkway is America's longest linear park, with several treks just within an hour's drive from 1900 Inn on Montford. Here're a couple of recommendations based on your group's experience and fitness levels! 
The Craggy Gardens trail is just under 2 miles, with an easy-moderate difficulty level. You'll ascend through a high-altitude woodland, which in the right season, will be brimming with rhododendrons, wild blueberries, and vibrant wildflowers. You'll get stunning 360-degree views of the Blue Ridge Mountains too.
Graveyard Fields is one of Asheville's most popular hikes, especially during the summertime. It's a 3.3-mile hike of moderate difficulty, leading to breathtaking waterfalls and lush blueberry fields. 
There are about five Mt. Pisgahs in the US, but this is the most visited one. This is just a 2.3-mile roundtrip, but it's also quite difficult and not meant for beginner hikers. The latter half is an almost unbroken, rocky climb to the Pisgah summit. 
Not much of a hiker?
Sometimes, your group may include people, like the elderly and young children, who are unable to do physically strenuous hikes. You can still take pleasure in the verdant mountains by booking a luxury picnic on the Parkway, or take a leisurely stroll in The North Carolina Arboretum.
For Gourmands: Go brewery hopping or take a food tour!
Asheville has more breweries per capita than any other city in the US! You can start with a visit to Highland Brewing, Asheville's OG brewery that was the first to open after Prohibition in 1994. Another local favorite, Wicked Weed Brewing, made a name through its innovative brews and focuses on barrel-aged and sour beers. Their Funkatorium is the East Coast's first sour beer-dedicated taproom, but if you're not into sour beer, their original brewpub has a wider variety of offerings, including IPAs, stouts, and seasonals.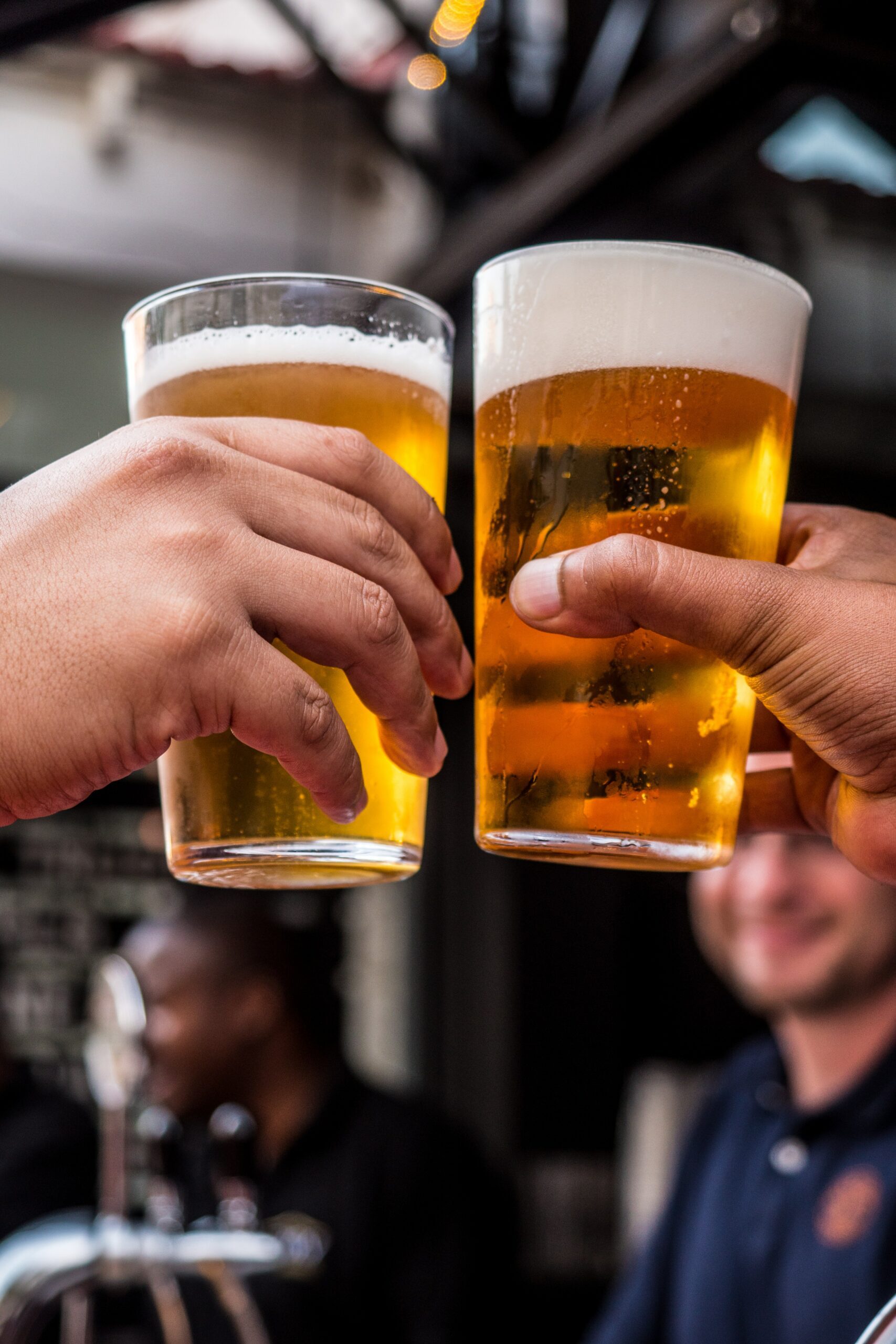 Don't want to leave your pupper behind? Here's a list of Asheville's dog-friendly breweries!
Some of these breweries also offer some great food: including local and international cuisine as well as farm-to-table experiences. You will most definitely be spoiled for choice. Ask Willy and Shawnie for recommendations, or go on a food tour with Asheville Food Tours or Eating Asheville!
For the Kids: Enjoy the fun and games!
Take the kids to Asheville Treetops Adventure Park for a day of ziplining, climbing walls, and aerial obstacle courses or the Pinball Museum, which boasts 70 pinball and classic arcade games. It's a fun, nostalgic activity for all ages, and adults can enjoy it too!
Plan Your Retreat or Reunion in Asheville at 1900 Inn on Montford!
There is just so much to do in Asheville that we can't include everything in just one blog post. Apart from the brews, bites, and beautiful sights, it has plenty to offer history buffs and art enthusiasts as well, and staying at the centrally-located Inn is only going to elevate your experience. No one will be left out in Asheville, and no one will be left out at the Inn. That's what makes the Inn on Montford the perfect family reunion venue and an ideal place to host your retreat. 
Ready to make your family reunion or group retreat truly memorable? Book your stay with us and let us set the stage for laughter, bonding, and unforgettable moments in beautiful Asheville.